What is an OCR?
Do you want to challenge your strength, skills, endurance, speed, and even your mental strength in a lively and exciting way? Then OCR is for you.
But what is OCR?
OCR is short for Obstacle Course Racing, also known as Mud Run and Adventure Racing. It is a sport that challenges you to defeat your opponents while also conquering a set of obstacles. This is an out-of-the-gym activity where you will run miles on dirt paths, in muddy water, and past semi-insane obstacles.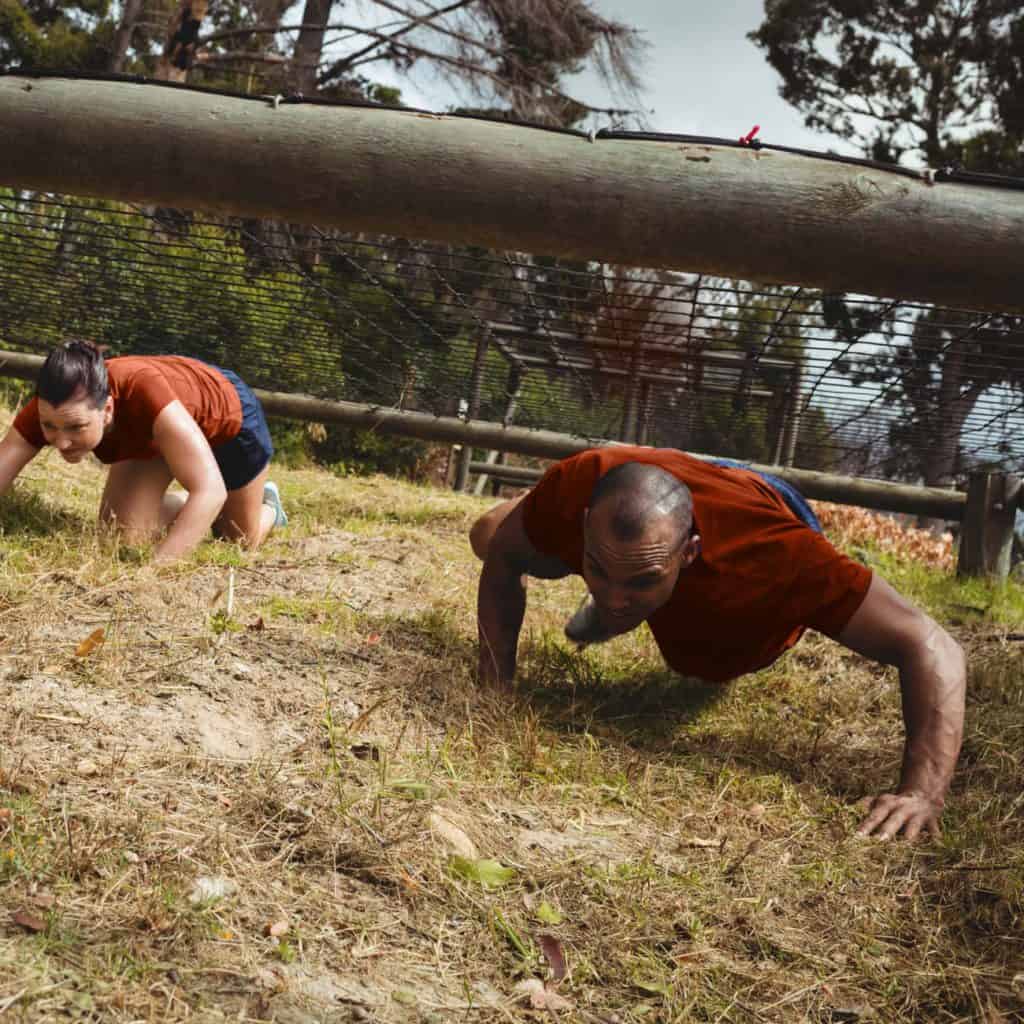 Obstacle Course Racing is a comprehensive sport that allows newcomers of all ages (over the age of 16), with no prior experience, and elite athletes to compete beside one another. The races are clocked events with contestants setting off at specific times to allow the more skilled athletes to go first whilst at the same time avoiding the obstacles from becoming overcrowded.
Obstacle Course Races are an excellent way of developing overall and long-term fitness. Participants need to learn a mixture of total body strength and endurance to become skilled. There are races with different levels of difficulty and all kinds of methods varying in duration from 30 minutes to 6 hours. Some adventure races can last for several days and challenge competitors not just to run but also to kayak, bike, and rock climb their way to the finish line.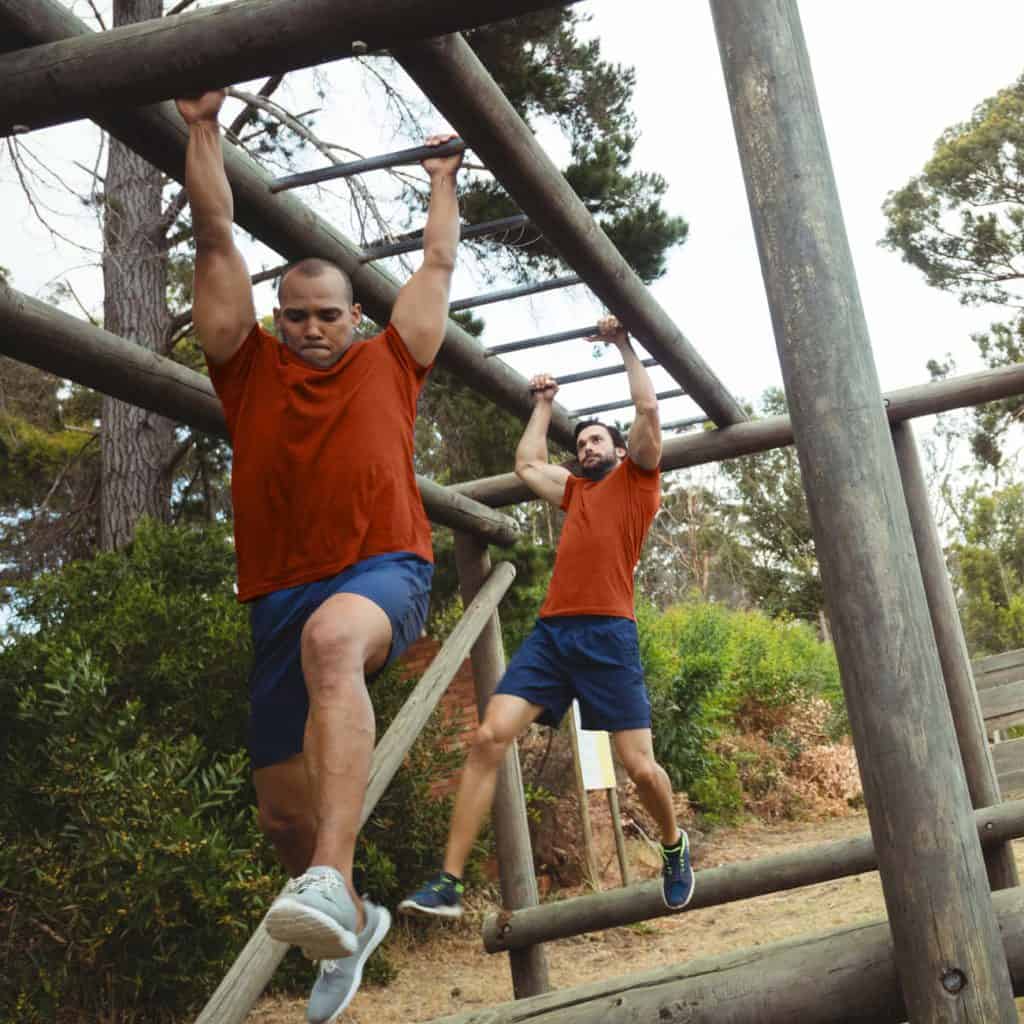 What are some of the more popular race series?
There is a wide array of skills to learn depending on the kind of obstacle race you are doing, and the distance and conditions differ depending on where the race takes place. Here are some common examples of obstacle course races that draw participants from joining OCR.
Spartan Race
The Spartan Race was first popularized in 2010 and got its name after the Ancient Greek civilization that gave its citizens the most extreme military training of its time. Participants are offered a variety of distances and challenges from Sprint courses (3+ miles, 20+ obstacles), to Super courses (8+ miles, 20+ obstacles), to Beast courses (13+ miles, 35+ obstacles). A Spartan race lasts from anywhere between 30 minutes to a grueling six hours and can occur in venues like state parks, ski slopes, and even paintball parks.
Tough Mudder
The Tough Mudder is not a race but an obstacle course that tests participants' ability to work as a team. The obstacles are created around common fears like electricity, fire, water, and heights. Races go for 10-12 miles, and the ending time changes since participants are contending to finish first amongst themselves instead of to beat a fixed time. Tough Mudder courses usually involve the Arctic Enema in which participants plunge into a dumpster of ice water, swim under a plank then climb back out. They also involve Everest, where participants run at full speed up a quarter pipe oiled down with mud and grease and attempt to grab on and reach the top.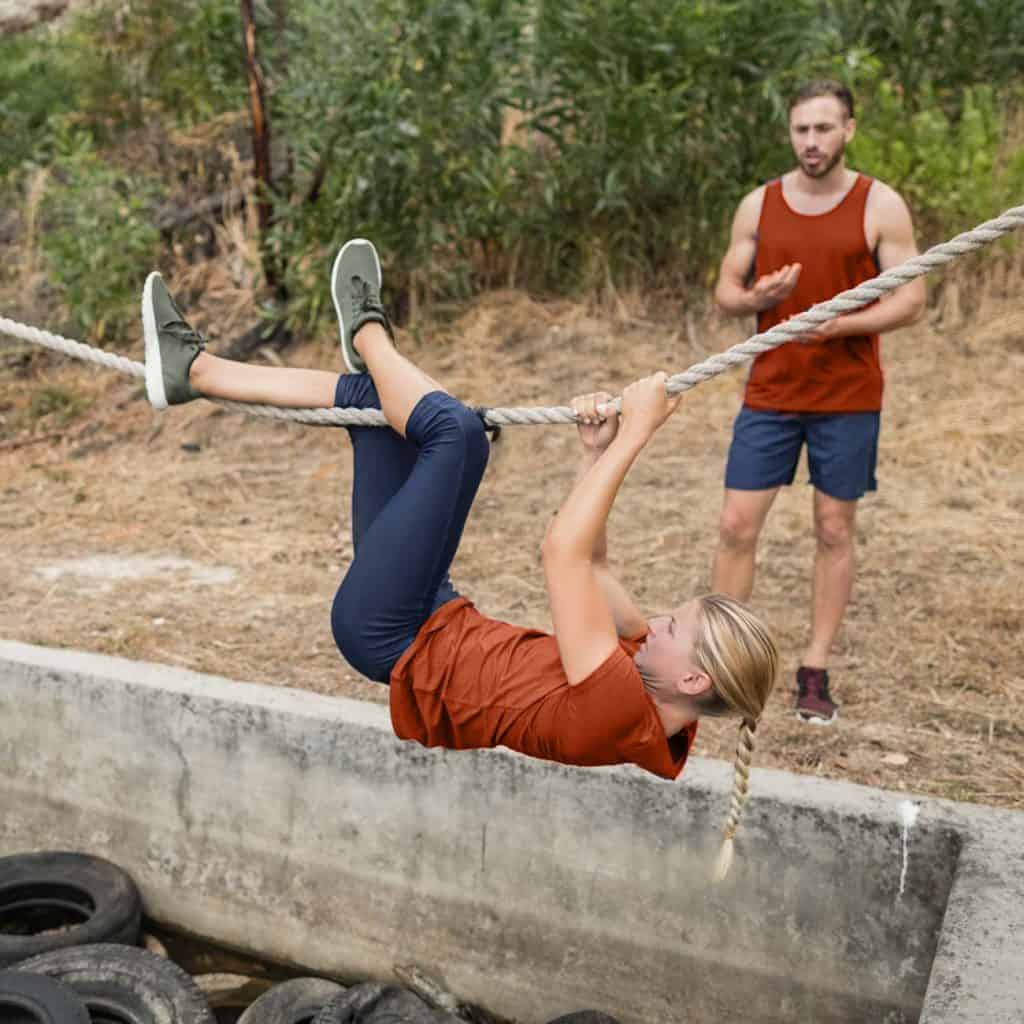 Ninja Warrior
The Ninja Warrior started as an entertainment TV special in Japan called Sasuke that encouraged athletes to do a four-stage obstacle course as swiftly and cleanly as possible. As the show grew in fame, spin-offs set in other countries premiered, including American Ninja Warrior. The time to beat depends entirely on your fellow participants. Obstacles change per city and season but always include balance, speed, grip, upper-body strength, and the Warped Wall, similar to Everest but without the slippery surface.
Conquer Challenge PH
This is an OCR formed by enthusiasts in the Philippines to attract and challenge their fellow athletes. Crossfitters, triathletes, runners, and fitness buffs alike are all welcomed to climb, race, overcome and assist each other out on the course. Some of the races included in Conquer Challenge PH are open to kids where they can do challenges like the Human Bridge and crawl their way down two parallel bars on only their hands and feet. Conquer Challenge PH also includes obstacles spurred by those in other races, like climbing the Tire Wall, which is a modification of the 10-foot Wall.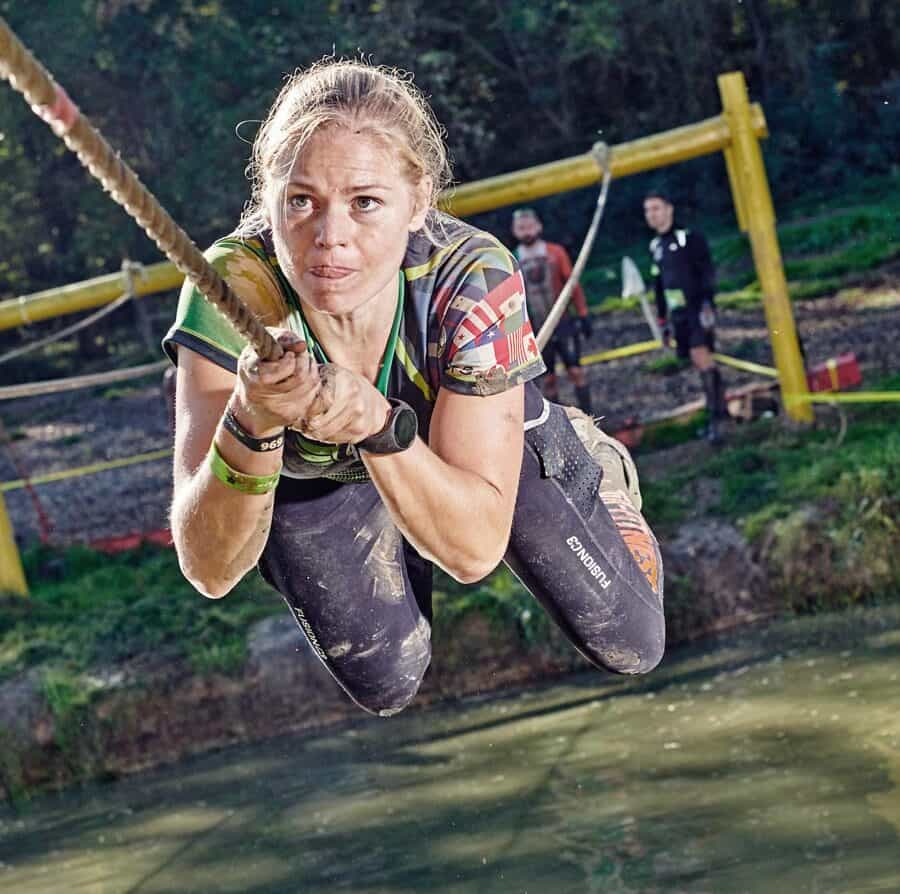 What are the benefits of Obstacle Course Racing?
Obstacle Course Racing is not only fun and adrenaline-rushing, but it is also good for your body with plenty of benefits. Here are some of them:
Good for your Heart
While you are racing, your heart pumps harder, and with regular pumping, your heart muscles become stronger. This develops your blood flow, especially the blood flow to your heart. When you have a stronger heart, you will have a lower possibility of developing heart disease, diabetes, and other complications.
Strengthens Bones
We get Vitamin D when we go out and expose ourselves to the sun. But because of technology and social media, young and adults are more likely to stay at home these days. But with obstacle races, you not only give a good pump to your heart, but you also get more Vitamin D, which builds up and strengthens your bones.
Helps with Brain Functions
While going through an obstacle course, you continually pace yourself and promote mental strategies to finish the course. The thought process keeps your brain neurons activated, raising the number of synapses, which improves brain performance.
Works-out Every Muscle
Obstacle Climbing Race has different challenges and activities which also target a particular muscle. Obstacle courses tone your body down as well as develop stronger chest, back, arm, leg, and abdominal muscles.
Boosts Immune System
Physical activity helps your body's immune B and T cells get harmful bacteria out of the lungs and airways. This decreases your risk of getting common ailments such as the cold or flu. In the long run, your immunity will build up, so you are less prone to other illnesses.
Making New Friends
When you race, there will always be people around you, whether you join alone or with a team. Sharing with them how you started being interested in OCR or talking about your racing experience will always open up a good conversation.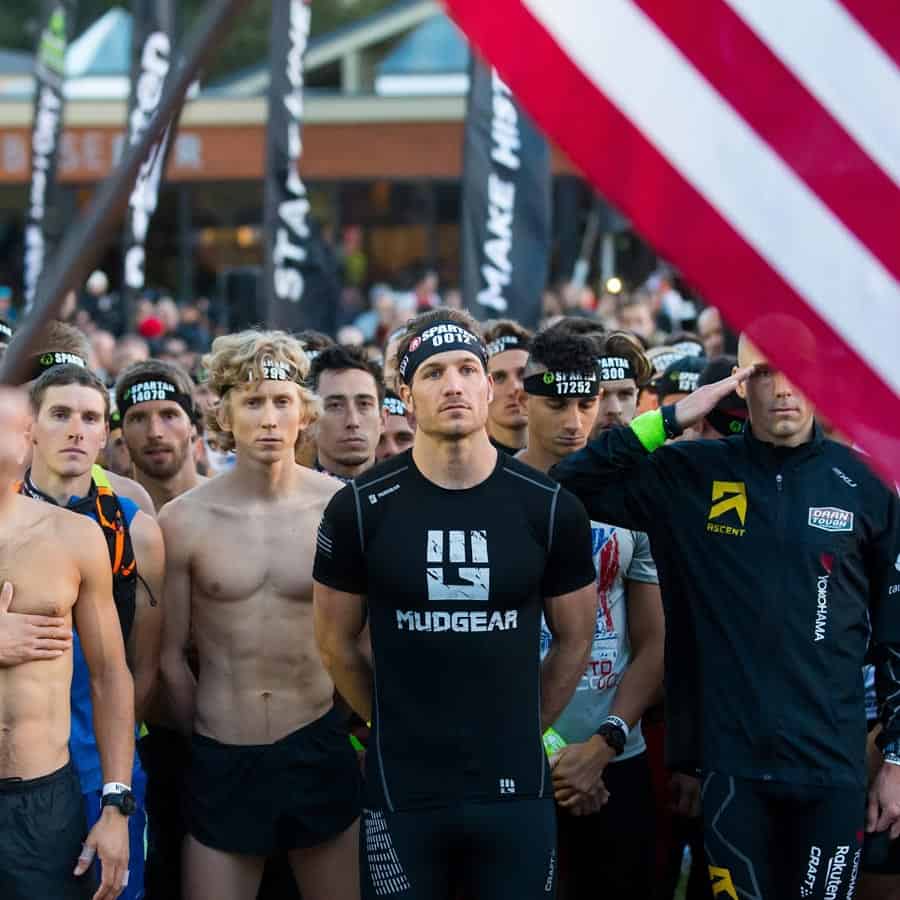 What sort of equipment do you need to get started?
Choosing the right equipment and testing them during training is crucial if you join an obstacle course race. Preparation and being accustomed to your equipment and apparel is the key to overcome all the obstacle in the OCR. Here are some of the equipment that you will need in your OCR.
OCR Specific Shoe
The shoe is one of the first things anyone can think of as OCR equipment. It will help if you have a solid and reliable shoe to compete at your best. Shoes with excellent grip will help you move your way up and down hills, over loose soil, or run over compacted long grass. Shoes with a deep tread will support you with slip wall, rope climb, OCRWC Finish Wall, or the dreaded Spartan Olympus.
Socks
Cotton socks are a big NO to OCR events. It would be best if you have strong and durable socks and have a non-slip supportive arch to help you avoid injuries and blisters. Socks that are ventilated and moisture-wicking are also a must, especially when you are in wetter races.
Shorts
Shorts are very comfortable and are chosen by many athletes during race day. Choose shorts that are long enough to protect your skin when going over walls or up the rope but short enough to keep you fresh during the race. A two-layered short with compression beneath and a looser short on top is a good choice for males to provide support and protection for specific areas, while a short or mid-thigh compression short should be considered.
Gloves
During winter races or very wet events, a 3mm neoprene glove can help keep your hands warmer while running and between obstacles. These gloves are also easy to remove when finishing the grip obstacle.
Eyewear
Eyewear will protect your eyes not only from sun damage but also from debris or mud that could get to your eyes. If you need glasses to see, use athletic eyewear or sunglasses with prescription lenses. Running an obstacle course without perfect vision is not prescribed.
Compression Gear
Compression gear can help decrease race-ending cramps, and it can also help with blood flow and recovery after the race. They should have a high-performance quality, fast-drying, lightweight, and perform well in any given water condition.
Tech Top
A good top should be moisture-wicking, fast-drying, and not going to weigh you down as a cotton shirt would. It should be tight-fitting to avoid getting caught but not so confining that it hinders your mobility. You can wear it on top of your compression gear during cold weather and a perfect stand-alone option on warmer races.
Watch
A great watch should be ultra-durable and able to endure rain, mud, and heavy beats. Aside from timekeeping, a good watch also tracks pace and distance and helps assess how hard you should be pushing. Other watches also show your recovery time, HR monitor, and performance analysis.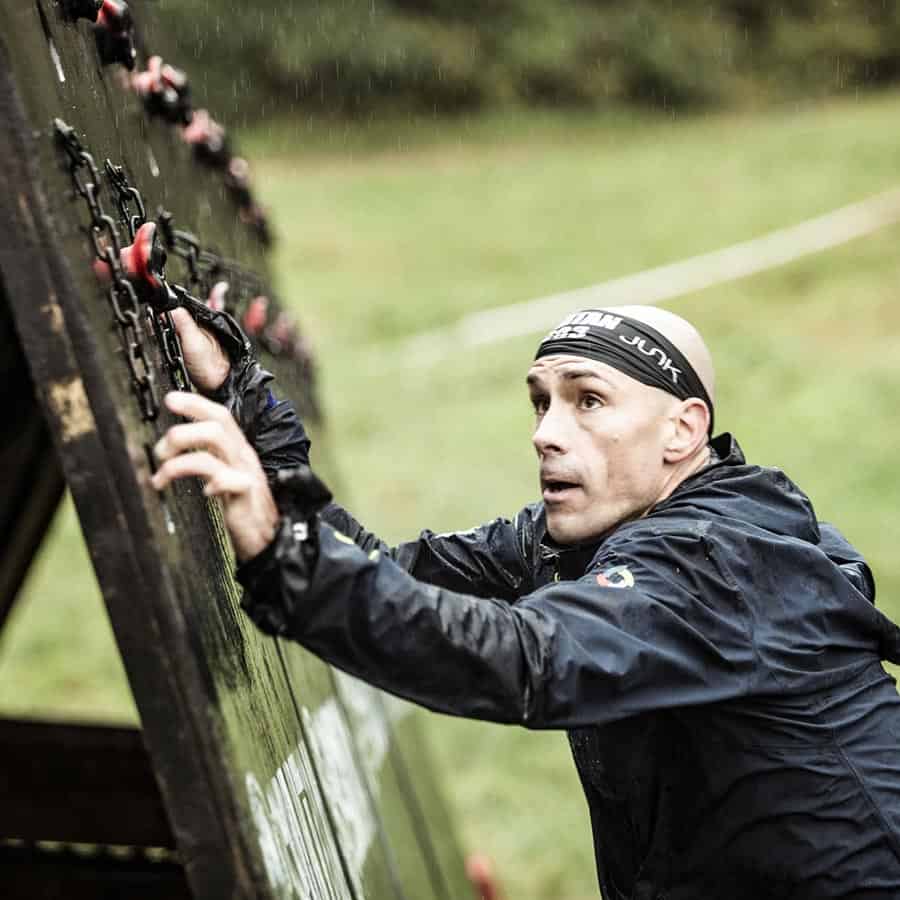 References:
1. https://www.prettyhugeobstacles.com/beginners-guide-to-obstacle-course-racing
2. https://activenation.org.uk/thelocker/what-is-obstacle-course-racing/
3. https://www.active.com/running/articles/the-rise-of-obstacle-course-races
4. https://www.theatlantic.com/health/archive/2018/07/why-are-obstacle-course-races-so-popular/565130/
5. https://www.playoutthegame.com/blogs/news/benefits-of-obstacle-course-racing
6. https://ocrworldchampionships.com/ocr-gear-and-equipment/
Photo Credits
Product photos on this page are property of MudGear.
This website is not affiliated or associated with CrossFit, Inc. CrossFit is a registered trademark of CrossFit, Inc.
Affiliate Disclaimer
We are an affiliate of MudGear and others that sell this training gear. If you buy clothing or other training gear after clicking the links in this article, we receive a small commission at no extra cost to you. This helps us to bring you in-depth information and content on these great training products.