Let's look at NOBULL Shoes.
According to their website, NOBULL is a footwear, apparel, and accessory brand for people who train hard and don't believe in excuses. If you think gimmicks in your shoes make you a better athlete, NOBULL is not for you. NOBULL products perform with you when and where you need them. Their gear won't make you fitter. The only thing that will make you fitter is you. Working hard. Day after day.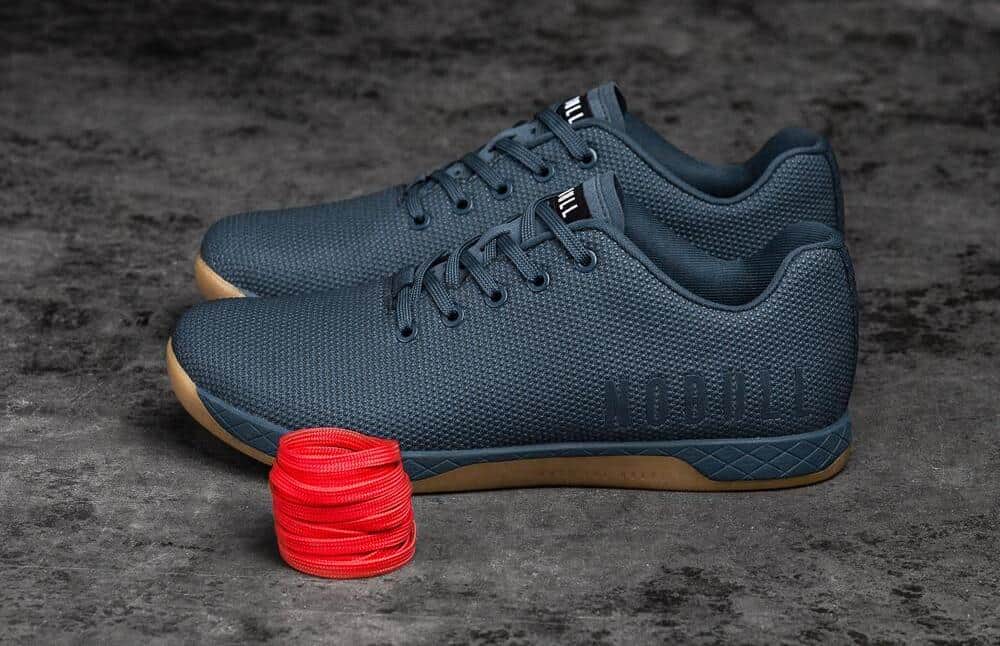 Here are some of the styles we are going to look at:
NOBULL Shoes – Overview
Even though NOBULL was bold to say that their gears won't make you fitter, still their gears are one of the best in the market. Their CrossFit training shoes are not an exemption to this making them successful on the CrossFit field. These superior CrossFit shoes work great in any condition and environment in a wide variety of workouts and exercises.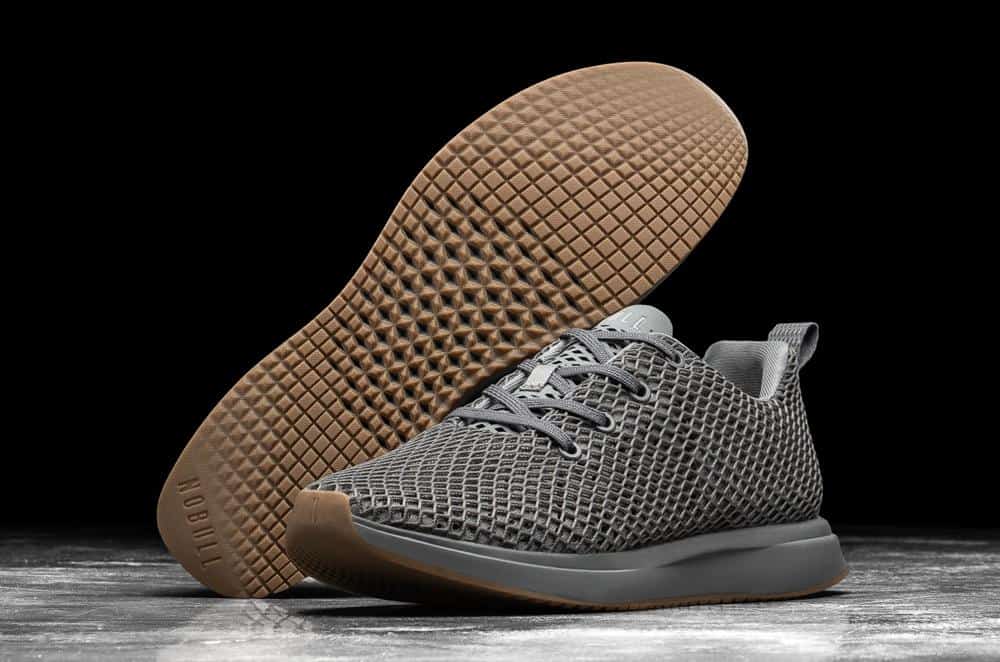 NOBULL uses the finest materials to create their shoes, and if you look at the craftsmanship, you couldn't deny that they are all well-thought of. They are simple but very versatile, comfortable, durable, and great for daily activities. NOBULL shoes are known for their outer construction called SuperFabric because it's their most notable construction highlight that sets them apart from other shoes. This article will discuss NOBULL's training and running shoes, their distinct characteristics, and the new styles available.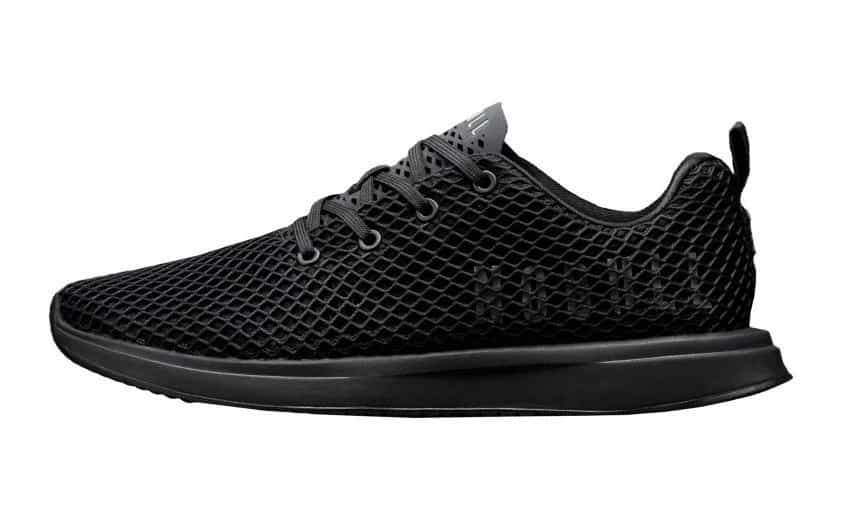 NOBULL Trainer
NOBULL's ultra-durable SuperFabric is made to endure even the most severe weather, glass, and even piercing wire. The material is very breathable and will keep your feet fresh and relaxed during your workout. SuperFabric guard plates are utilized to provide an extremely flexible, lightweight mesh base layer, delivering 360 degrees of protection and ease of movement.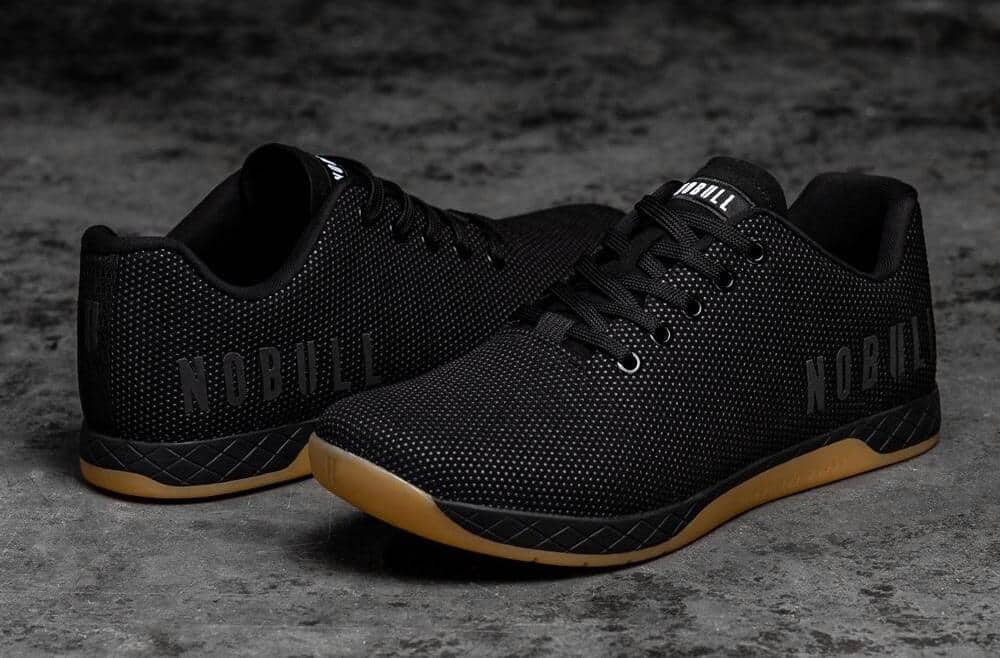 The Trainer's outsole lug pattern was formed for multi-environment usage, providing a smooth shift between inside and outside with the right blend of flexibility, traction, and support. To add protection on sidewalls, high carbon lateral and medial guards are included, while the reflective NOBULL logo grants visibility when you need it most.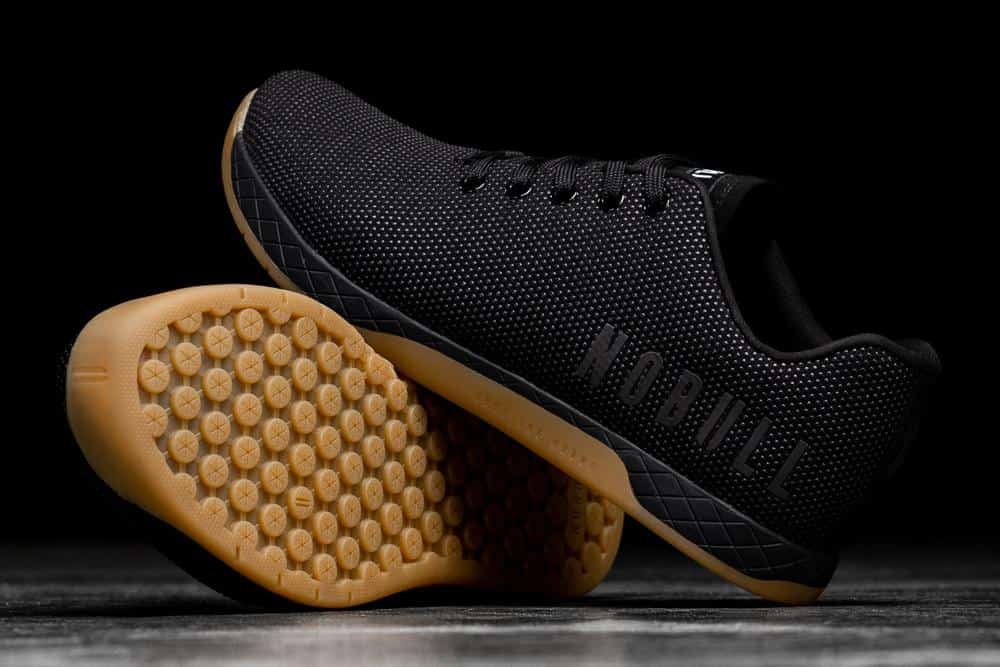 NOBULL Mesh Runner
If you are a minimalist but are looking for a pair of shoes that will execute well, NOBULL Mesh Runner can be your soulmate. It is furnished with a layered mesh upper and perforated microfiber tongue for superior airflow. The midsole has a high-rebound Phylon, while the outsole has a lug pattern for outdoor/indoor training, which gives the right mixture of versatility, traction, and comfort.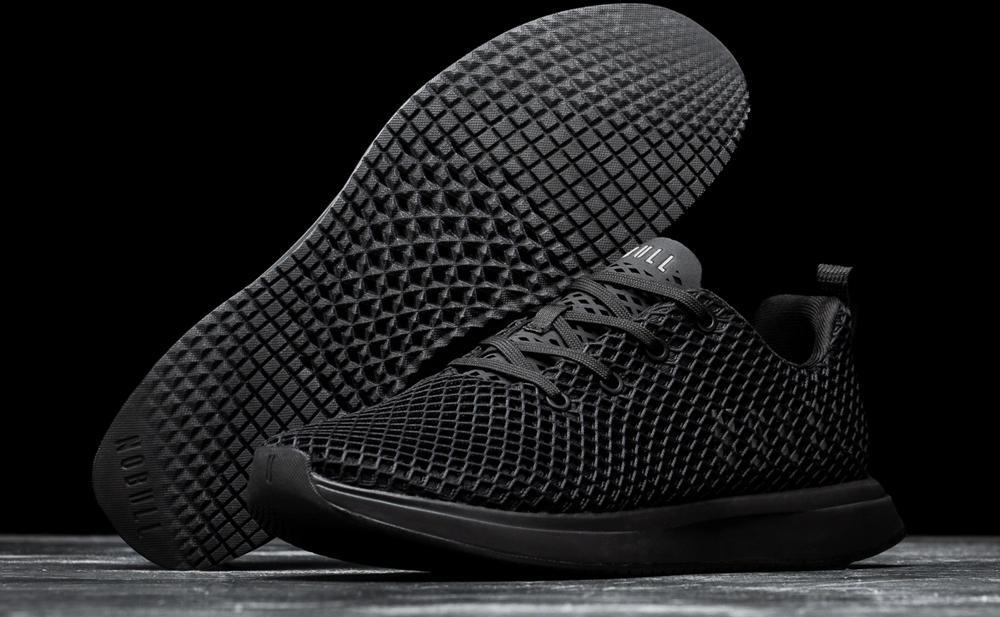 They have internal collar padding for extra comfort and a durable Phylon midsole for high rebound cushioning. They come in black, navy, and concrete and have a heel-to-toe drop of 7mm on the Mesh Runner. They have a removable molded anatomical sock liner to support orthotics.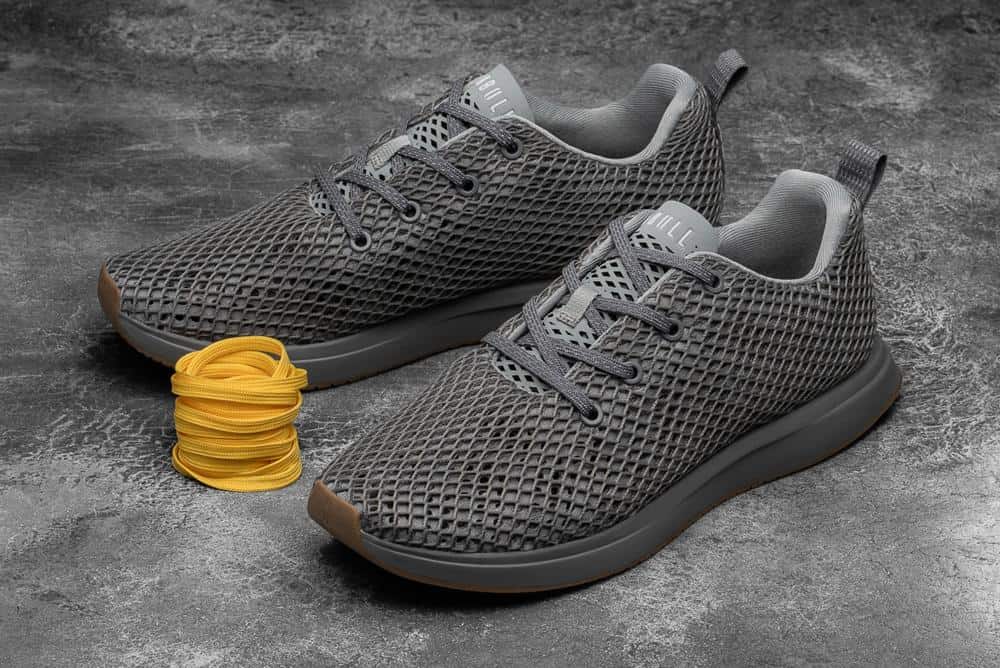 NOBULL Knit Runner
NOBULL Knit Runner is created with a breathable stretch knit upper and an outsole lug pattern equipped for multi-surface training. This pair is an efficient, go-anywhere men's athletic shoe with a no-nonsense style. The upper has seamless, breathable, and stretch-knit sock construction, and the outsole has a Lug pattern intended for multi-environment usage.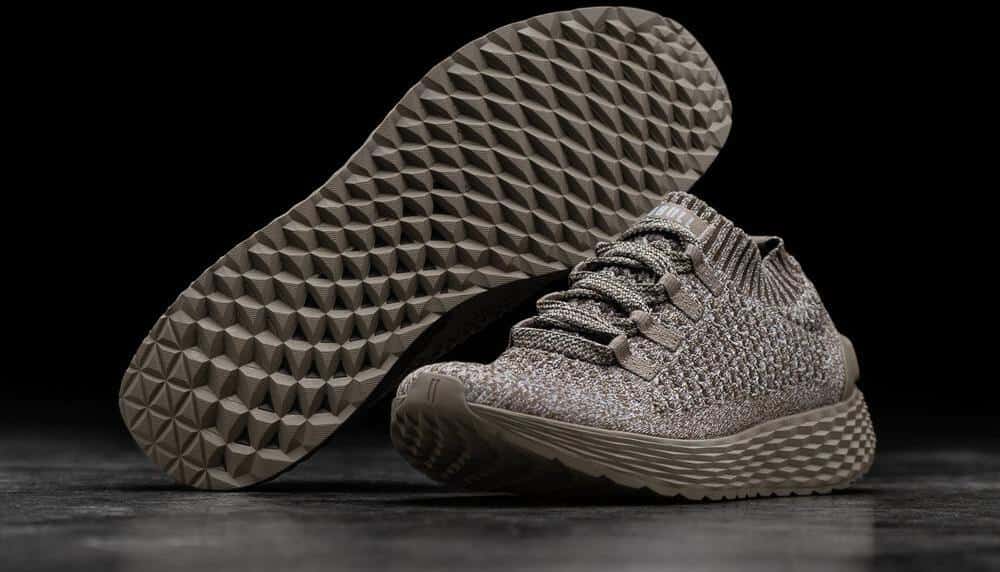 The ultra-lightweight design offers constant support, complemented by the durability of a high-durometer EVA medial construction. It weighs 10.6 oz for size 9 and has a 10mm heel-to-toe drop. It comes with two sets of reflective laces for visibility and a removable molded anatomical sock liner.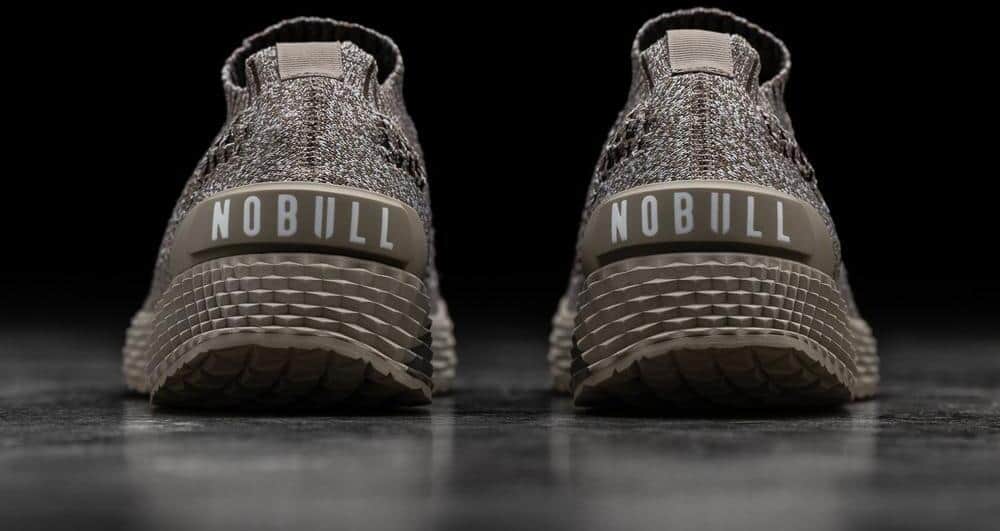 NOBULL Shoes Review – In Summary
That's our review of NOBULL Shoes.
NOBULL's SuperFabric provides breathability, thin uppers, and thicker guard plates, which is for the prevention of injuries linked with the severity of CrossFit workouts. Some reviews say that sizing has the inclination to run smaller, so it is recommended to go up one full size, but overall, NOBULL shoes are impressive and can perform well when it comes to CrossFit training and running.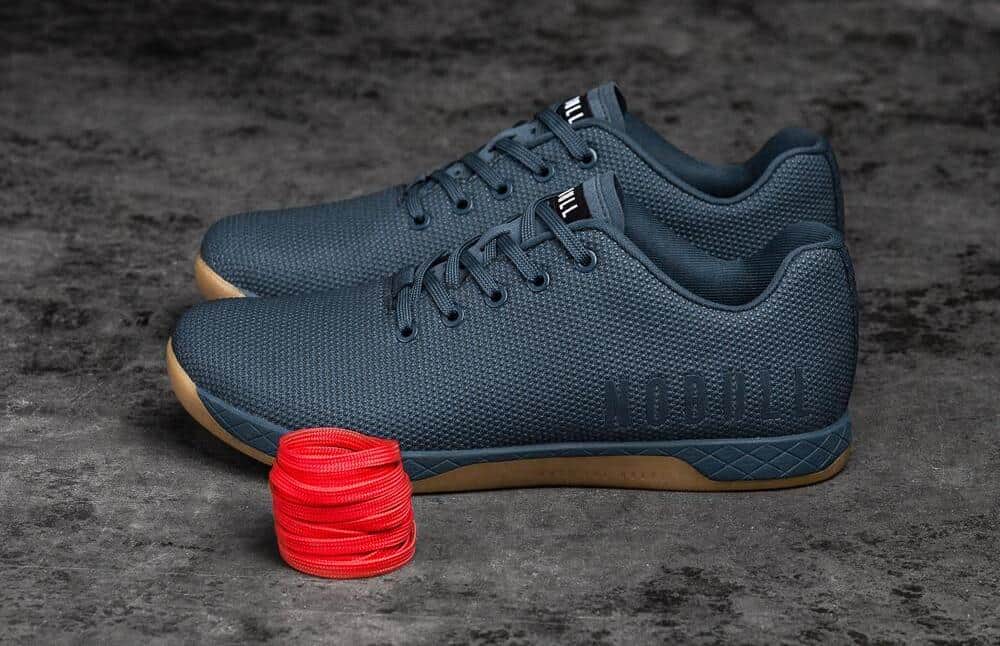 Photo Credits
Product photos on this page are property of NOBULL.
This website is not affiliated or associated with CrossFit, Inc. CrossFit is a registered trademark of CrossFit, Inc.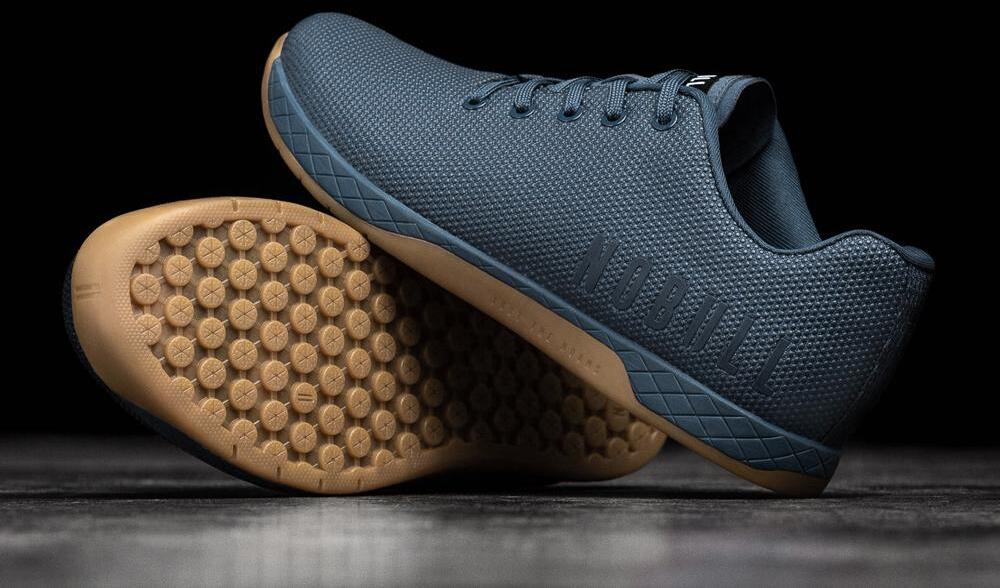 Affiliate Disclaimer
We are an affiliate of Rogue and others that sell this training gear. If you buy clothing or other training gear after clicking the links in this article, we receive a small commission at no extra cost to you. This helps us to bring you in-depth information and content on these great training products.