Under Armour's revolutionary Iso-Chill technology has been keeping athletes (pro or amateur) and outdoor enthusiasts cool for over 20 years.
You really have to feel it to believe it.
How does it work? It starts with the performance baselayer apparl.
Sweat-wicking technology is a key part of staying cool on the pitch, slopes, field, and more.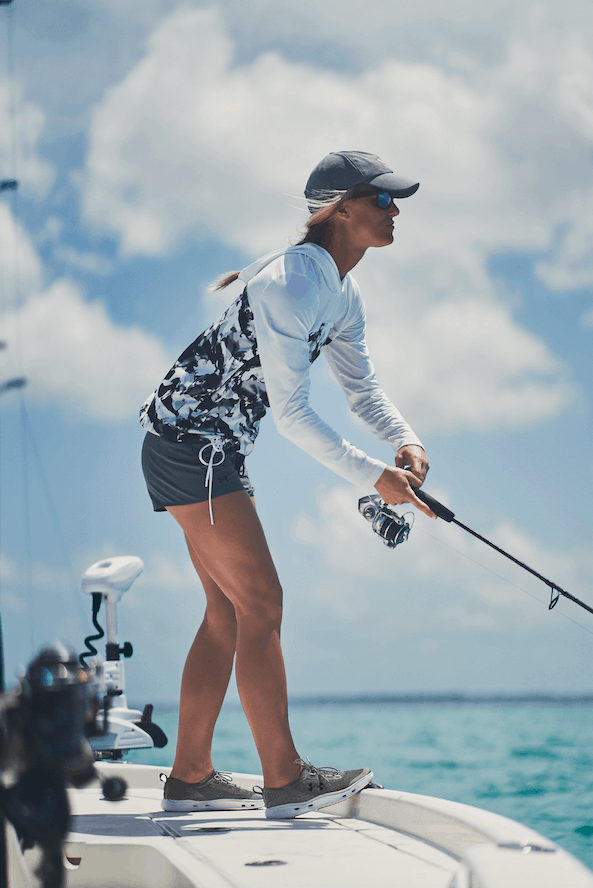 But a base layer can be the wrong idea if it is too warm.
Think about a hubmid afternoon on the lake, or 18 holes in August.
Heat causes fatigue – and your body will have to work harder to keep cool.
This is inefficient because that's energy you could be using for locomotion.
Don't reach your VO2 max too soon – that will negatively impact your endurance.
It also means you'll be both mentally and physically fatigued – and that's not good for performance either.
But that's the sort of situation that Iso-Chill was designed for.
How does UA Iso-Chill work?
It changes shirt construction all the way down to the threads.
A proprietary yarn that literally pulls heat away from the body – just like ice pulls heat out of liquids.
It's not magic, but rather science. The UA product innovation team found that a ribbon-shaped nylon fiber worked best for dispersion of heat.
This of course makes your skin feel cool.
Another factor – the fabrics are treated with titanium dioxide.
This increases evern further the ability to pull heat away from the skin, physically making you cooler.
This instant cooling sensation is something that you have to feel to believe.
Think about the "cool side of the pillow."
And this isn't all marketing hype testing showed that athletes wearing Iso-Chill apparel can take up to 7-12% longer to hit their VO2 max.
Train longer and more intensely – with UA's Iso-Chill.
Photo Credits
Photos in this article are property of Under Armour Inc.