Get ready for winter 2021 with the newest Jackets and Hoodies from Hylete.
Jackets and hoodies are perfect for warming up before you lift weights, especially in cold gyms or during cold weather. They are warm and comfortable when you workout in cold weather and have materials that cool you when it's too hot in the gym.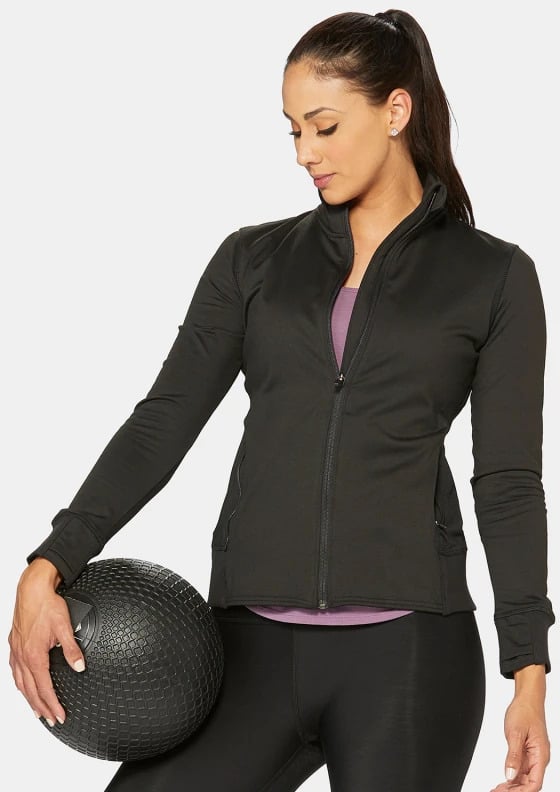 Here are some of the styles we are going to look at:
Jackets and Hoodies from Hylete – Overview
Hooded sweatshirts have been a part of athletes' training for years, and that is why sports brands have exclusive fashion lines conformed to different sports activities. HYLETE women's athletic jackets and hoodies keep you feeling relaxed and cozy by allowing you to decide how much warmth you desire from your sportswear to help you perform. These sports jackets are made to breathe, stretch, and keep you warm at the same time.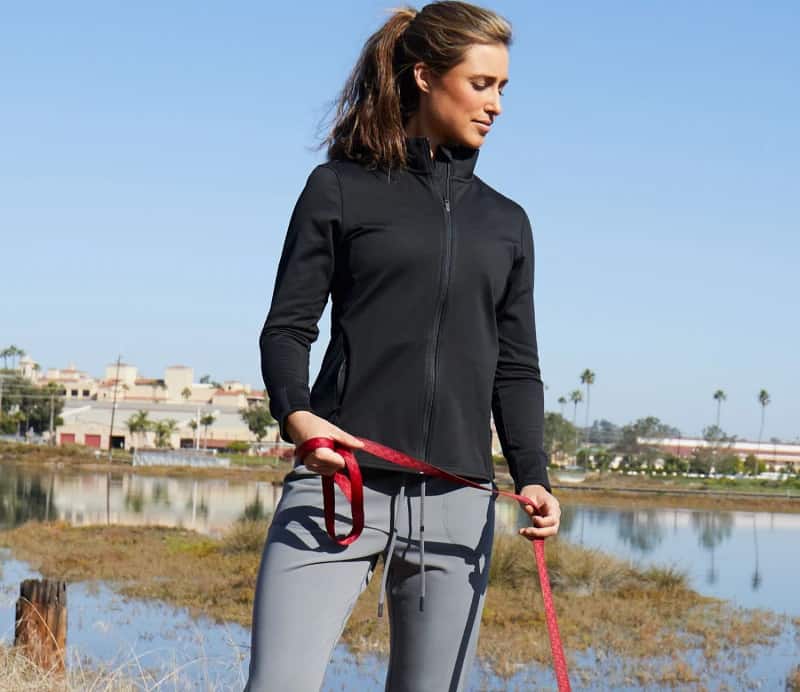 They are perfect for warm-ups, cool-downs, outdoor running in colder weather, or a light layer over your weekend outfit. Most people wear hoodies and jackets to the gym to warm up and loosen up their muscles faster. When you have warmed up and loosened up, you can take up your hoodie or jacket, so you don't have to sweat too much.
Eclipse Cropped Hoodie
The Eclipse Cropped Hoodie has a cropped cut with a loose fit that goes well with high-waisted bottoms. It has an eclipsed overlap back for a peekaboo look that emphasizes the backside. The structured overlap hood has drawstrings, so the collar stays put while you move.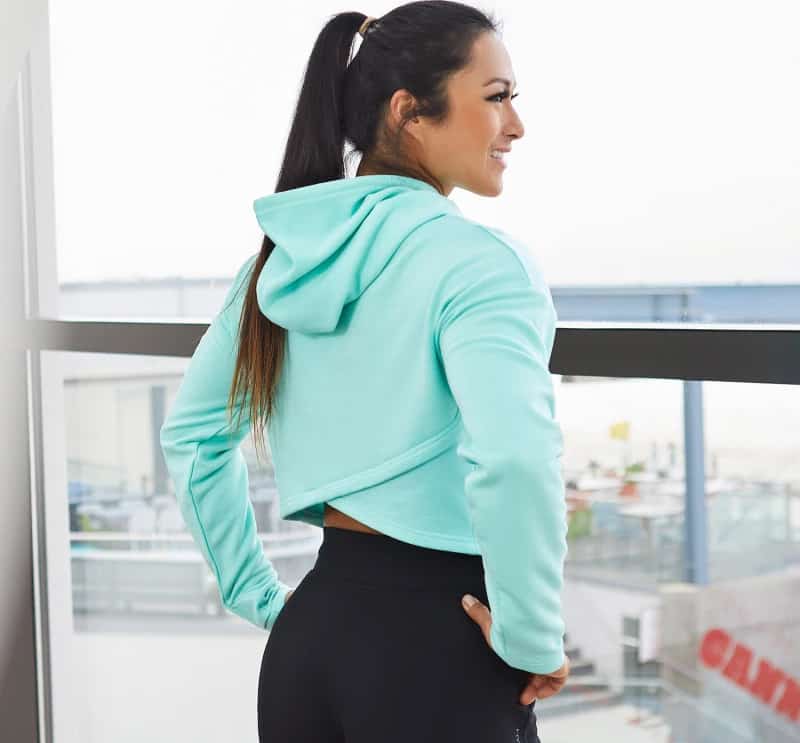 The hoodie is made from Viscose, Polyester, and Spandex and has drop shoulder sleeves for a relaxed fit in the arms and body. It has concealed zippered pass-through pockets to keep your things securely stowed. It also has hidden slit thumbholes that add hand warmness when in use or a clean look when not in use.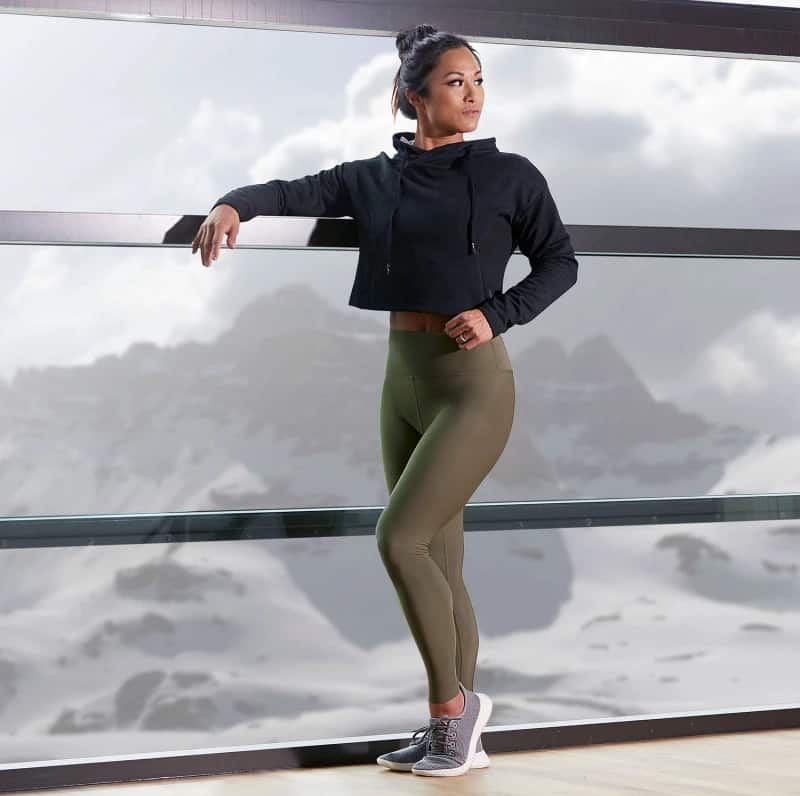 Apex Jacket
The Apex Jacket is perfect for warm-up, cool-down, or workouts in cold weather. It is a breathable jacket with style lines that flatter your shape. The jacket has internal fleece fabric that renders lightweight warmth and breathability. It has a full zipper that allows you to layer for big escapades or essential everyday wear.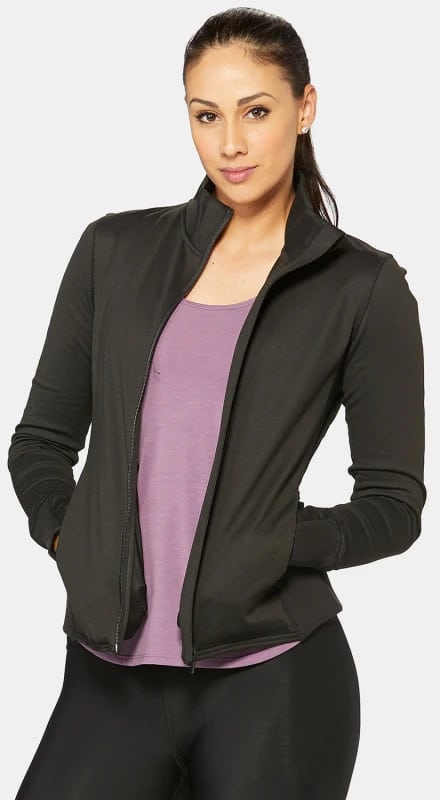 This jacket also has two exterior and two concealed interior stash pockets that support smooth access to stowage. It has hidden slit thumbholes that add hand warmth when in use or a clean look when not in use and contrast rib waistband and cuff for added stretch and flexibility as you move.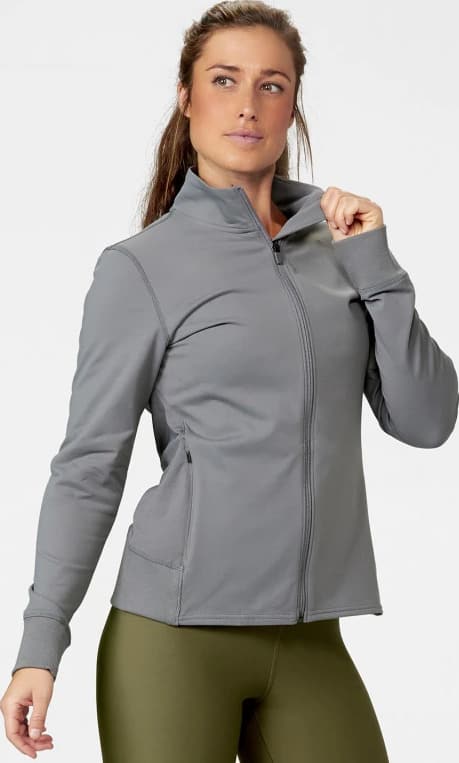 Medallion Hoodie
The Medallion Hoodie's athletic cut complements the outcomes of your training. It has a lightweight french terry interior that will keep you warm without weighing you down.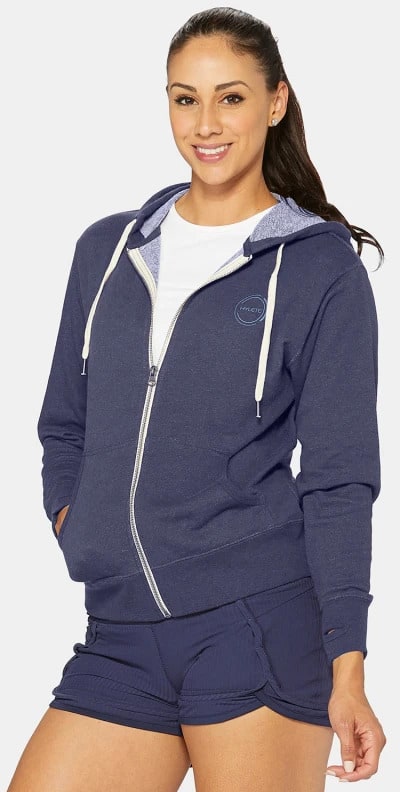 This hoodie is available for both men and women in unisex sizing. An inner pocket for a phone or mp3 player and an eyelet in the front pouch pocket is in place to grant smooth access to your songs.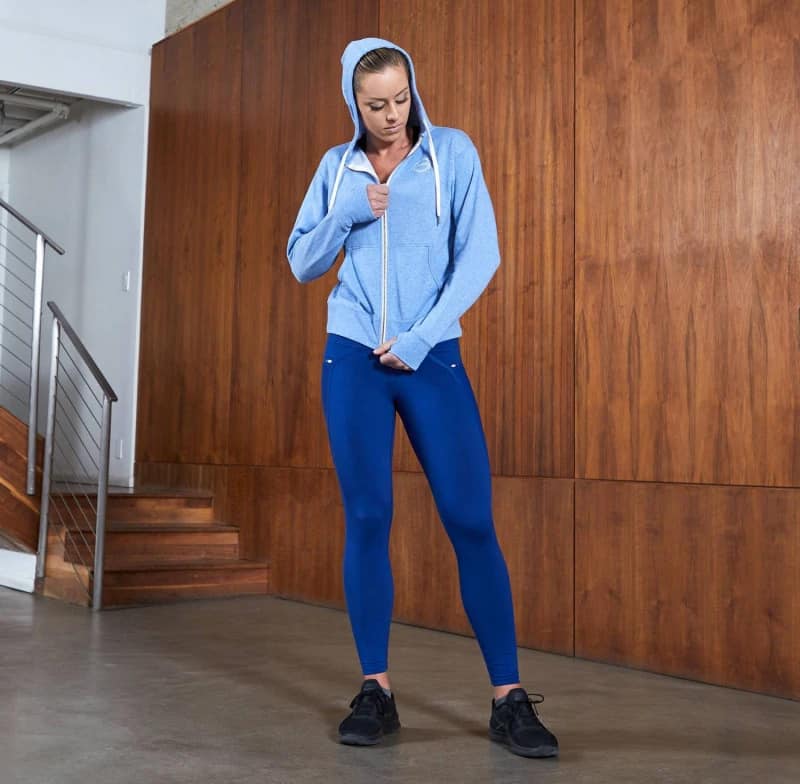 Jackets and Hoodies from Hylete – In Summary
That's our close-up look at Jackets and Hoodies from Hylete.
Hylete jackets and hoodies for women are comfortable and have a lightweight layer that makes you warm before, during, and after your workout. Hylete uses quality materials and puts nice style on their jackets and hoodies. But if in case you are not 100% satisfied with the quality or performance of the product you purchase, you can return them and they give a full refund within 60 days.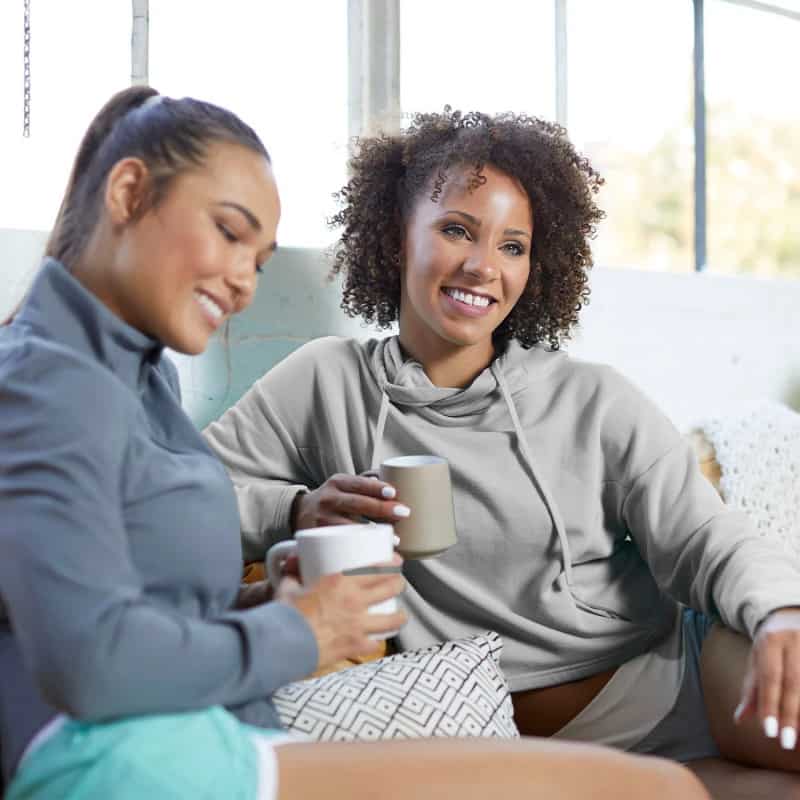 Photo Credits
Product photos on this page are property of Hylete.
This website is not affiliated or associated with CrossFit, Inc. CrossFit is a registered trademark of CrossFit, Inc.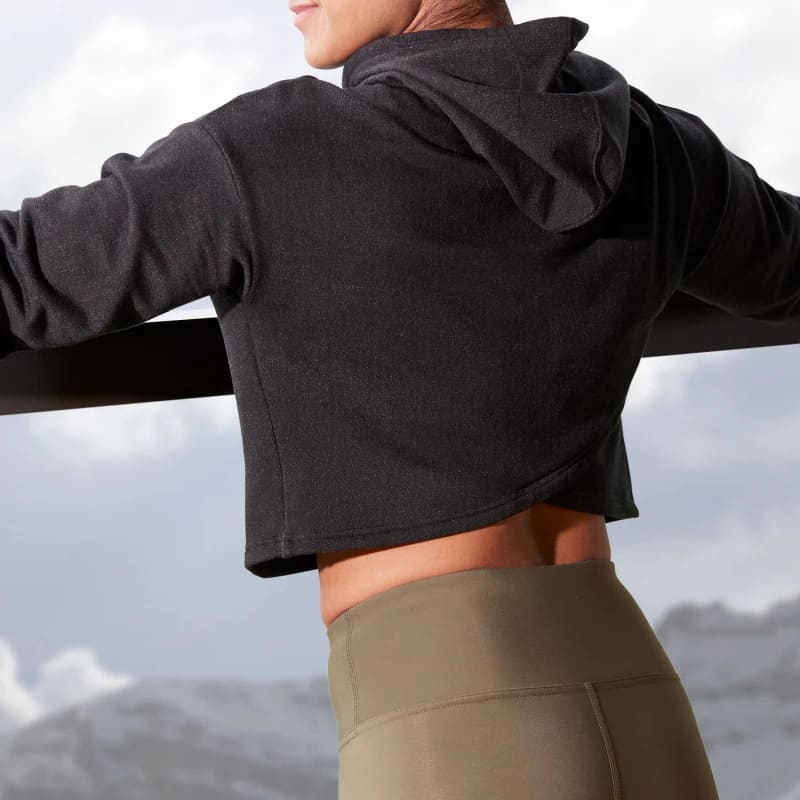 Affiliate Disclaimer
We are an affiliate of Hylete and others that sell this training gear. If you buy clothing or other training gear after clicking the links in this article, we receive a small commission at no extra cost to you. This helps us to bring you in-depth information and content on these great training products.