Want workout pants for CrossFit?
We're going to review the best men's workout pants for CrossFit in this article.
Why pants?
Well – sometimes it is cold – or your tan isn't up to par.
Or maybe you have a case of chicken legs.
No matter the case – who are we to judge? – just get some workout pants and move on.
Here's the workout pants for men that we'll be reviewing:
Men's Flexion Workout Pants from Hylete
The Flexion jogger-style workout pants from Hylete are made with a 94% Polyester and 6% Spandex blended fabric.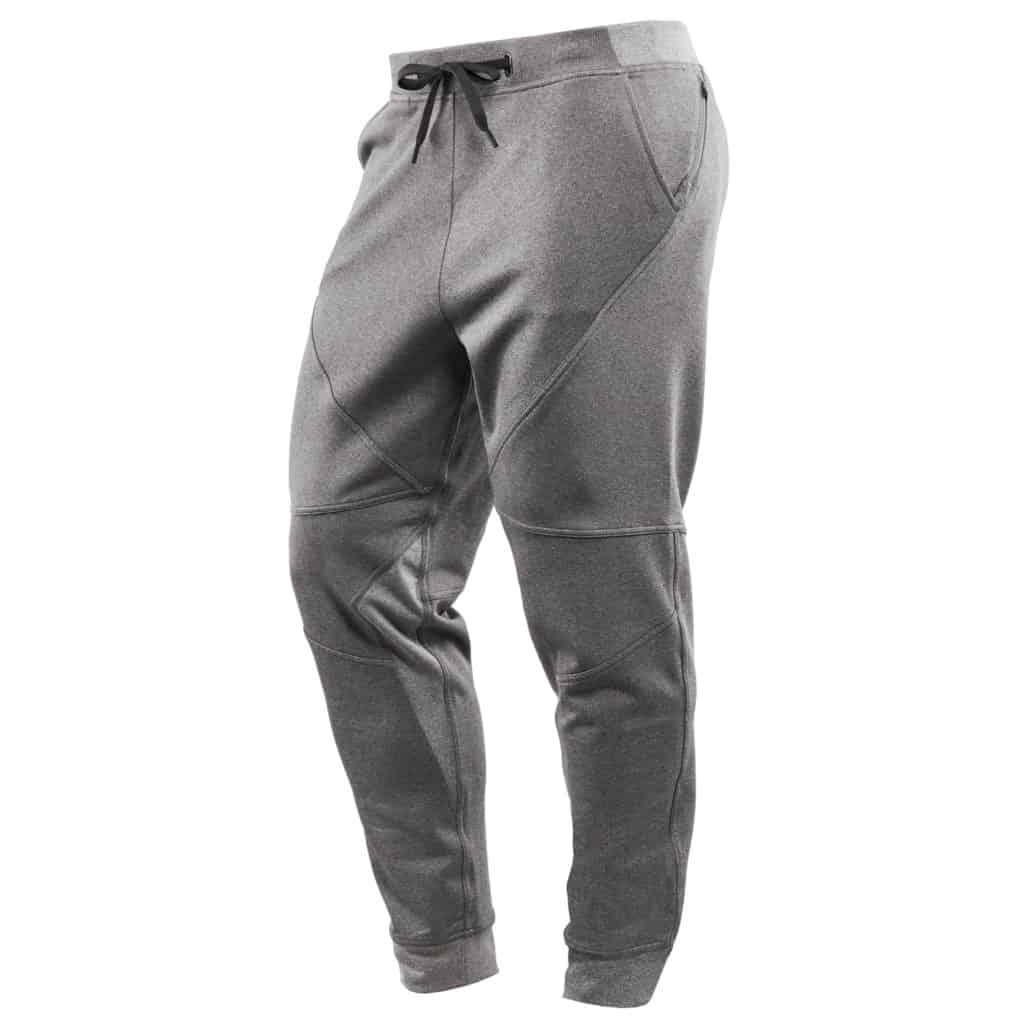 Polyester is a great synthetic material – it's durable, it's comfortable – and it is very lightweight.
The spandex content of this fabric gives this workout pant just the right amount of stretch – for both a comfortable fit, and no restriction on your range of motion.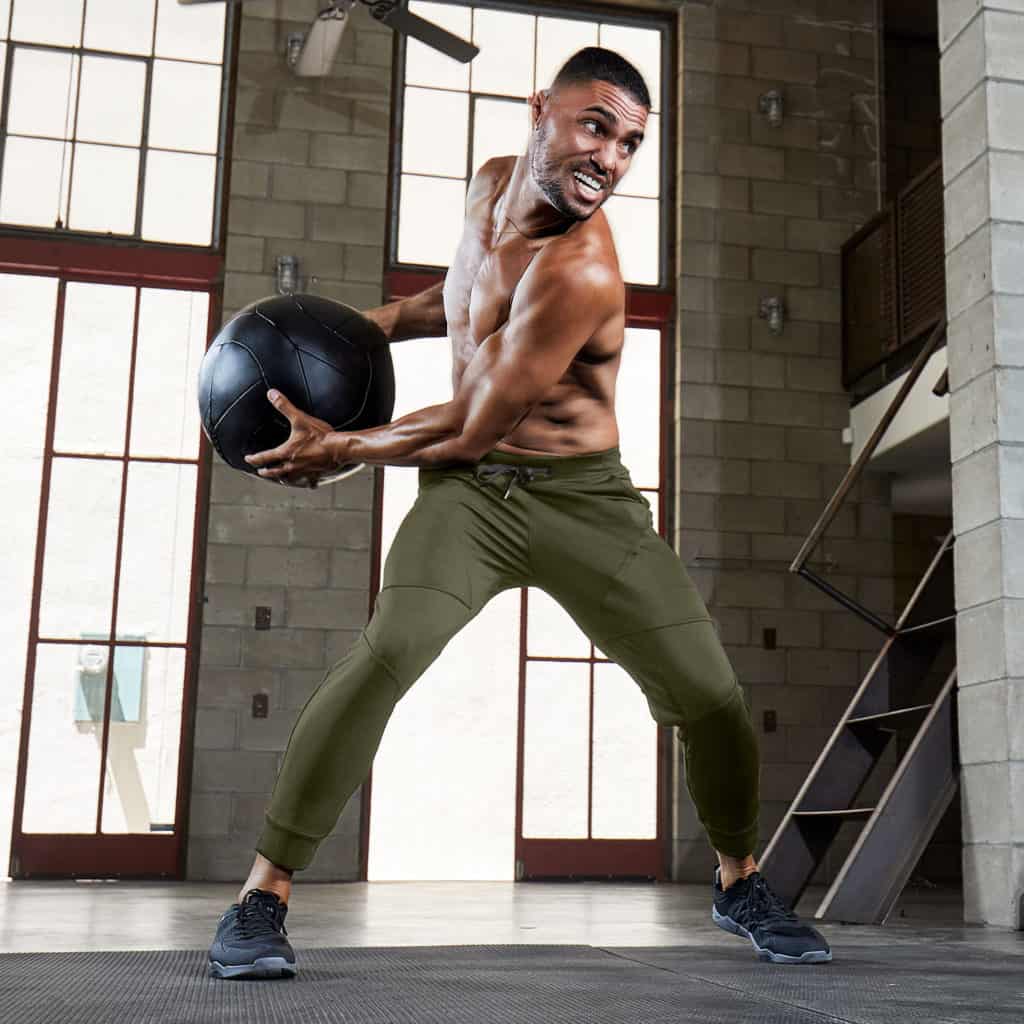 Let's talk about what makes these jogger style workout pants so great.
First of all, what do we mean by "jogger style"?
Well – that's the trendy look now-a-days and the keep features are a tapered, athletic fit in the leg, coupled with a drop crotch for no restriction of movement.
You'll want to wear the flexion pant to the gym – of course – but we are willing to be these will soon be your favorite for everywhere you want to go.
The freedom of movement is terrific and these are made for cooler weather.
That drop crotch that we mentioned earlier gives you a full range of motion.
And the flexion fabric is just the right density and weight for temperature regulation.
(There's also matching flexion jackets – to complete the look.)
We mentioned earlier that Flexion Fabric is a 94% polyester and 6% spandex blend.
This gives it a semi-slick exterior for durability. But at the same time there is an interior waffle texture for improved comfort, temperature regulation, and breathability.
Further, Hylete has cleverly used "stretch zones" in the construction of these workout pants.
These contrast fabric sections give you added flexibility.
And – this is the modern look. You know what we mean – fitness pants with a tapered leg and that relaxed drop crotch.
That's the style now-a-days for a reason – it looks great.
But the Flexion pants have both Form AND Function.
Pants need pockets – period.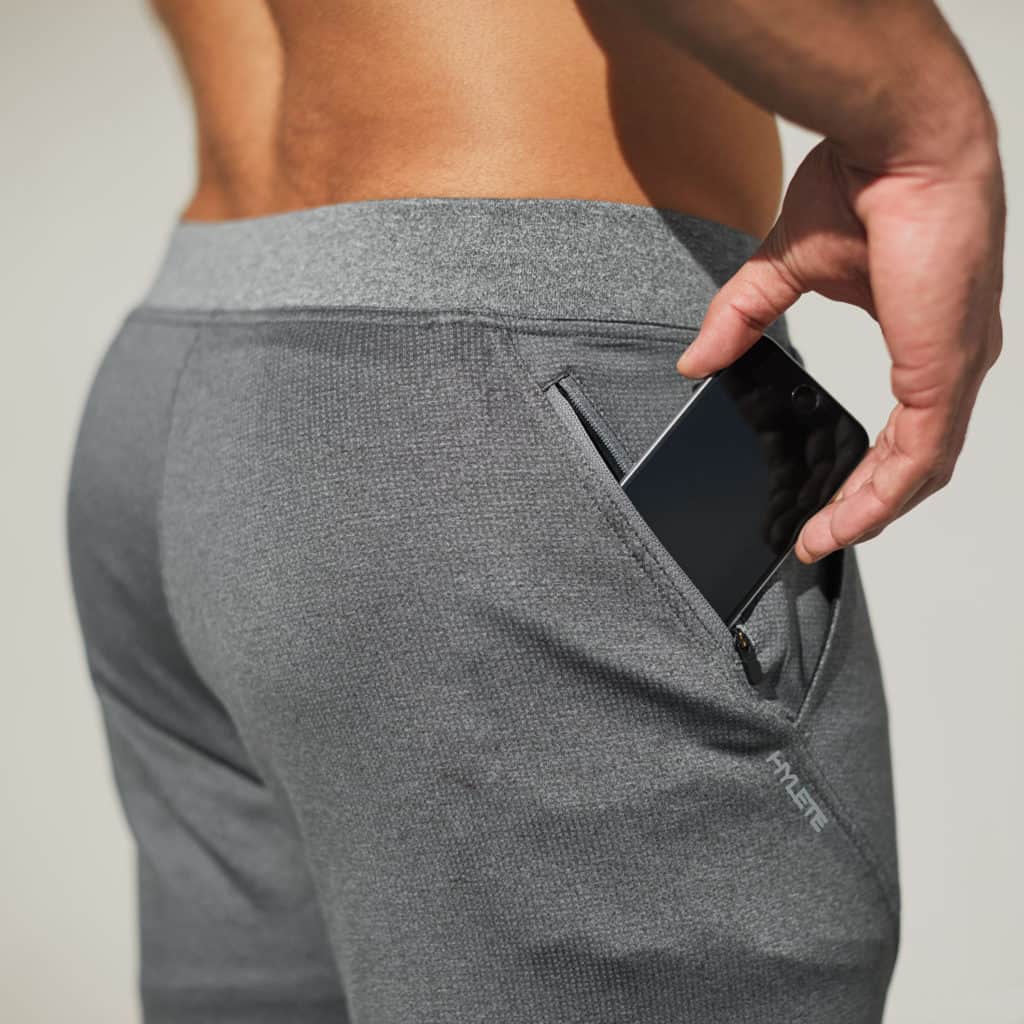 The Flexion pants have versatile storage in that there are two slash pockets for quick and easy access.
But because these are active wear and meant for the gym they've got side zippered pockets as well.
Zippered pockets keeps your most important items secure.
This includes phones – and these zippered pockets will accommodate phones as large sas the iPhone 7 Plus and Galaxy S8+.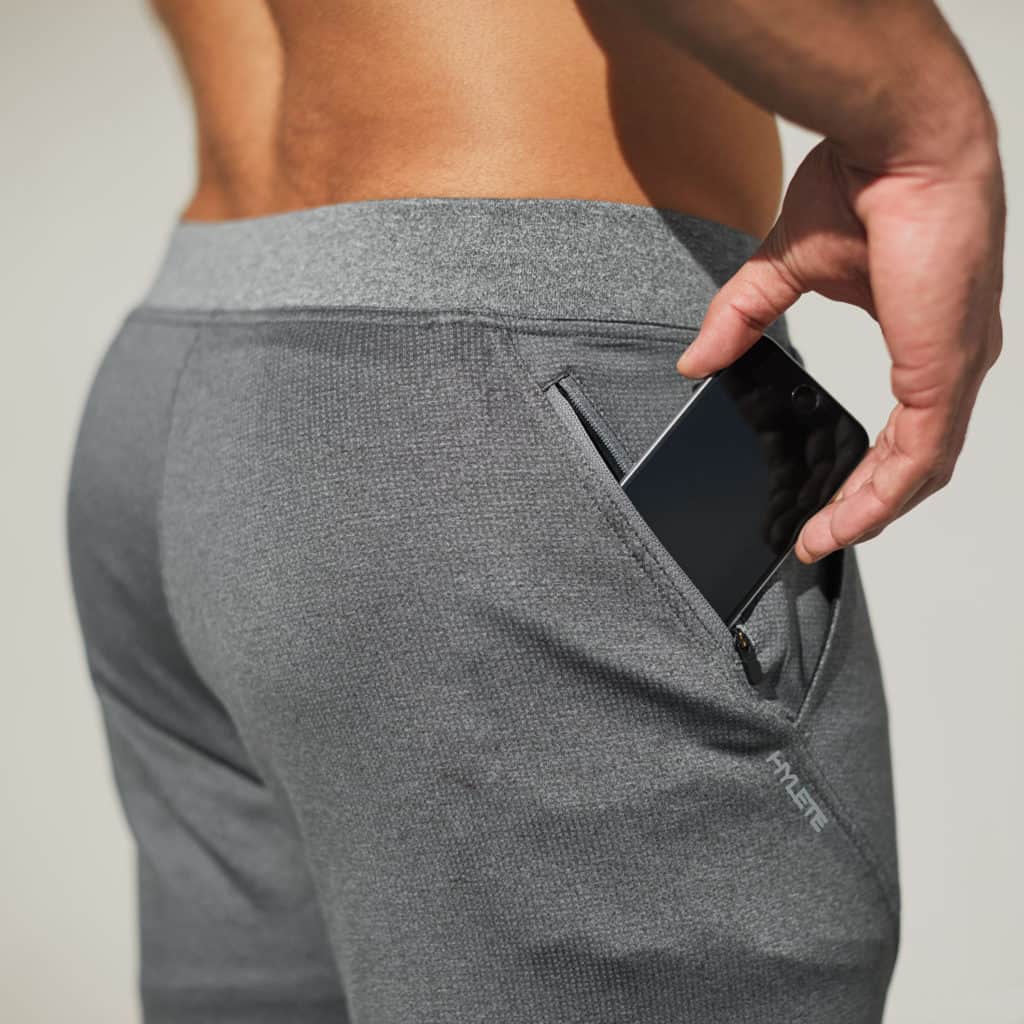 The Flexion pants also have Hylete's patented waistband system.
This waistband can stretch up to 4 inches in circumference – and that means a perfect fit with no cinching or scrunching.
(This makes for clean lines AND superior comfort too.)This Flexion pant also has their slick two-way drawstring.
This patented two-way drawstring system allows you to lace up on the outside, or keep the drawstring inside for a clean competition look.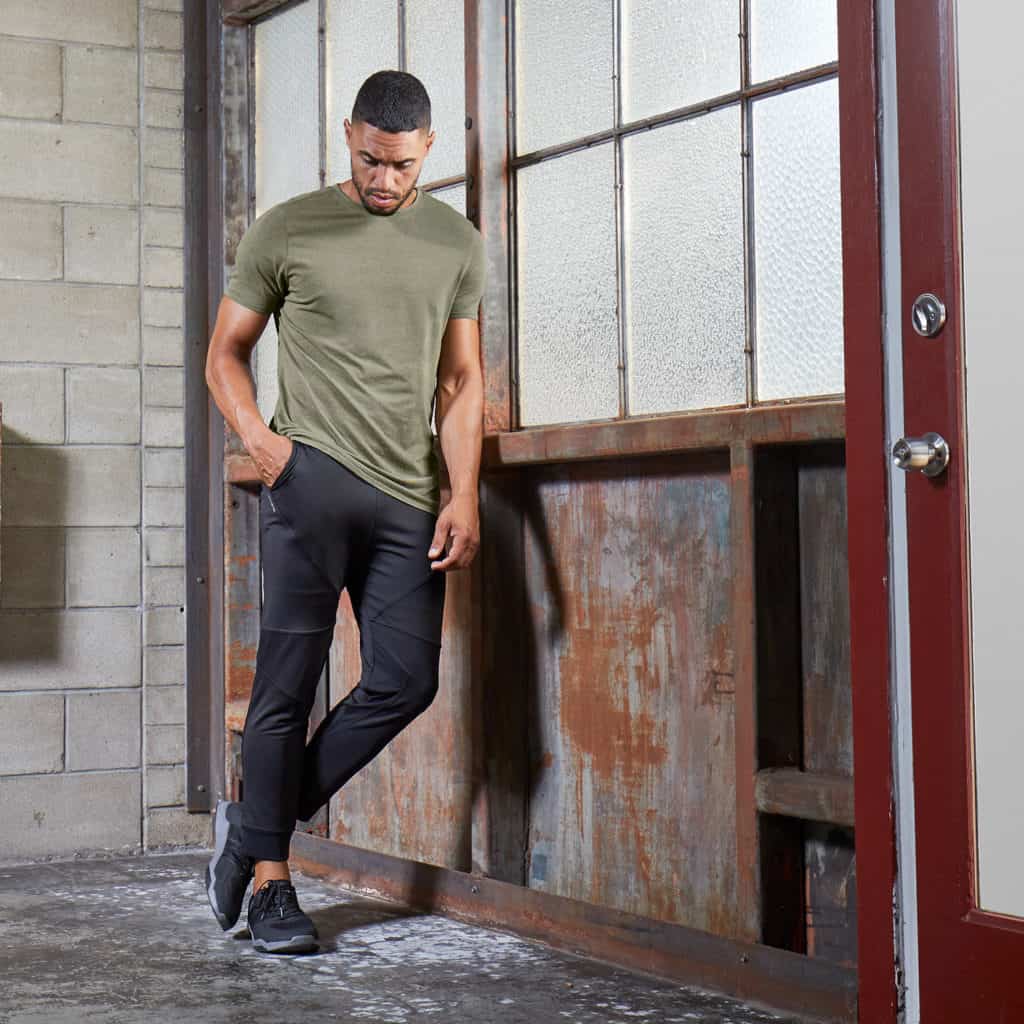 The drawstring stay tied too – thanks to silicone textured drawstrings.
That means great grip – and a good feel.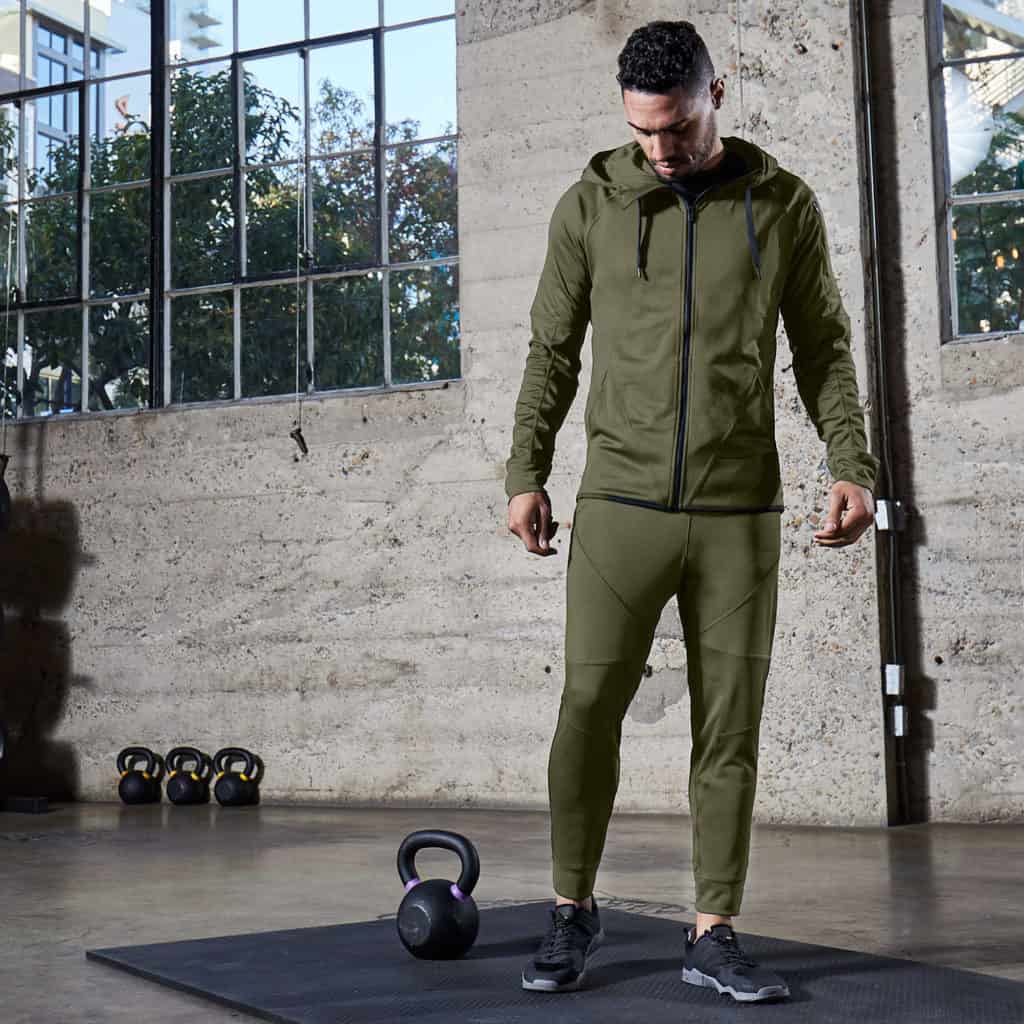 Helix II Pants from Hylete
Want a more traditional sweat pants or athletic pants look?
The Helix II Pants might fit the bill – they are made from a 85% Polyester / 15% Spandex fabric so they have plenty of stretch and a flattering fit.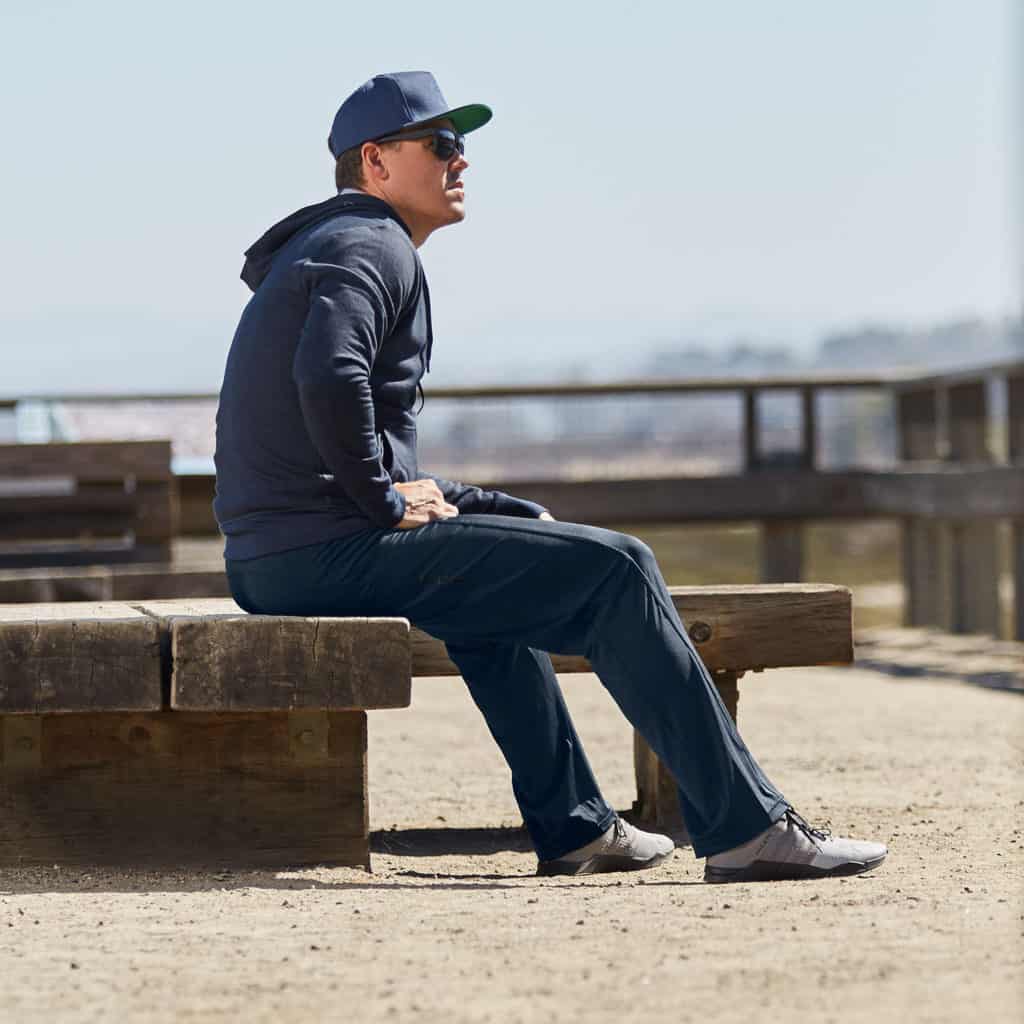 But, they are not the tapered leg and drop-crotch look of the Flexion pants.
These are highly durable pants – thanks to the polyester – that's a tough as nails synthetic material that dries super-quick too.
And these also have maximum stretch – thanks to the high spandex content.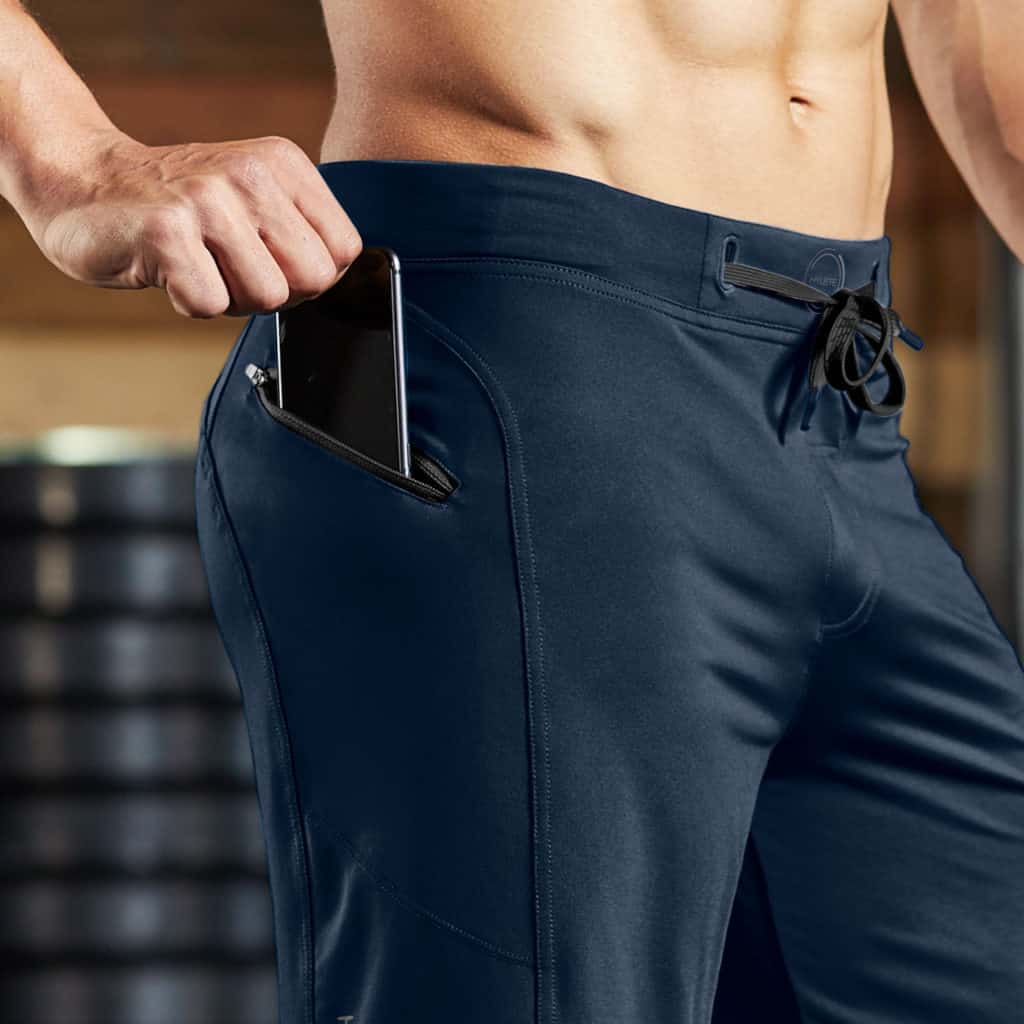 The helix flex-knit integrated pocket pant is built to withstand your toughest workout regimen.
The Helix II uses wraparound paneling to provide a generous cut through the rear and thighs.
This gives the mobility you need – without any restriction on your range of motion.
There are internal cargo pockets to give the max amount of storage room – but with a minimum of bulk.
Serous pockets need zippers – especially on active wear. These use YKK semi-auto lock zippers to ensure your valuable cargo stays with you during your most rigorous workout.
YKK makes the best zippers in the world – period.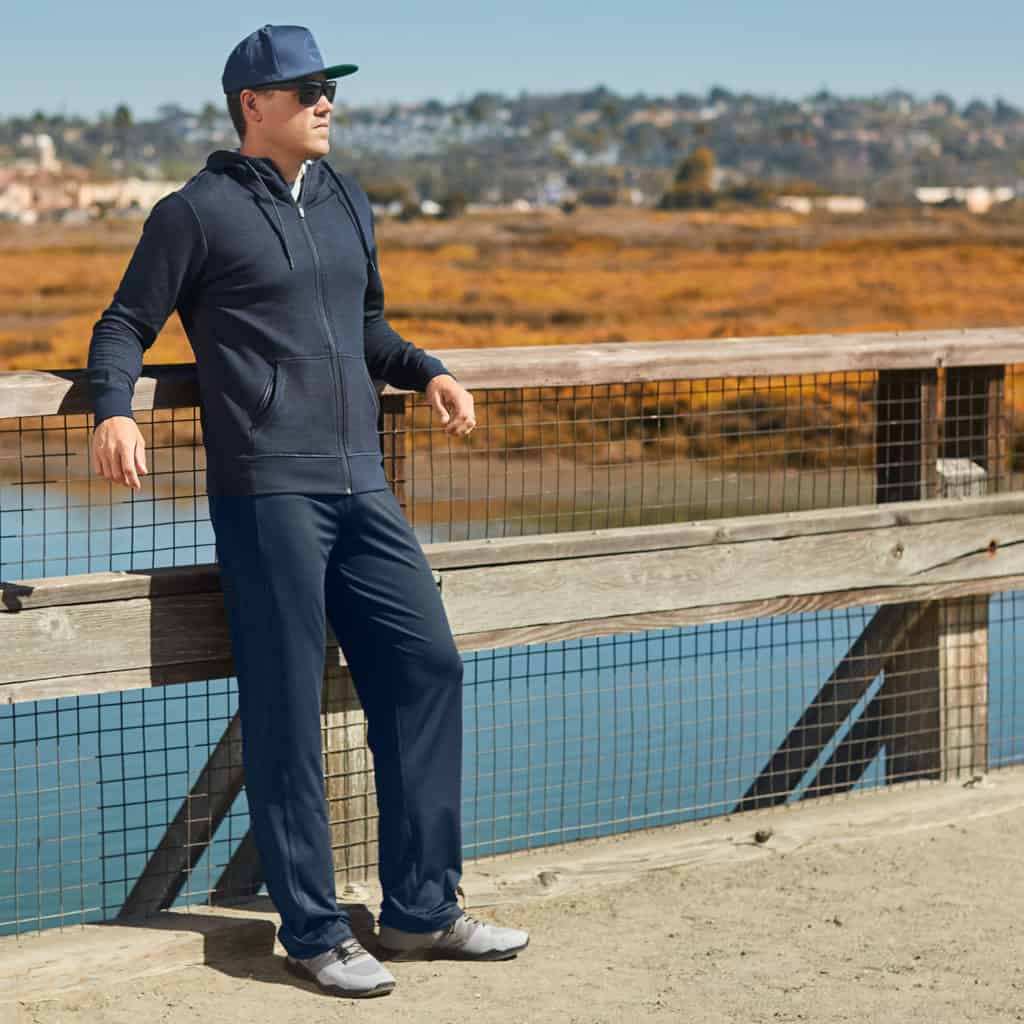 There are two pockets – one on the left and one on the right – just like every other pair of pants you've ever owned.
The Helix II Pants (just like the shorts) use HYLETE's patented waistband system as well.
The waistband can be used to create a secure fit without cinching or scrunching.
Why did Hylete patent this super advanced drawstring? Because it be re-routed to be worn internally or externally.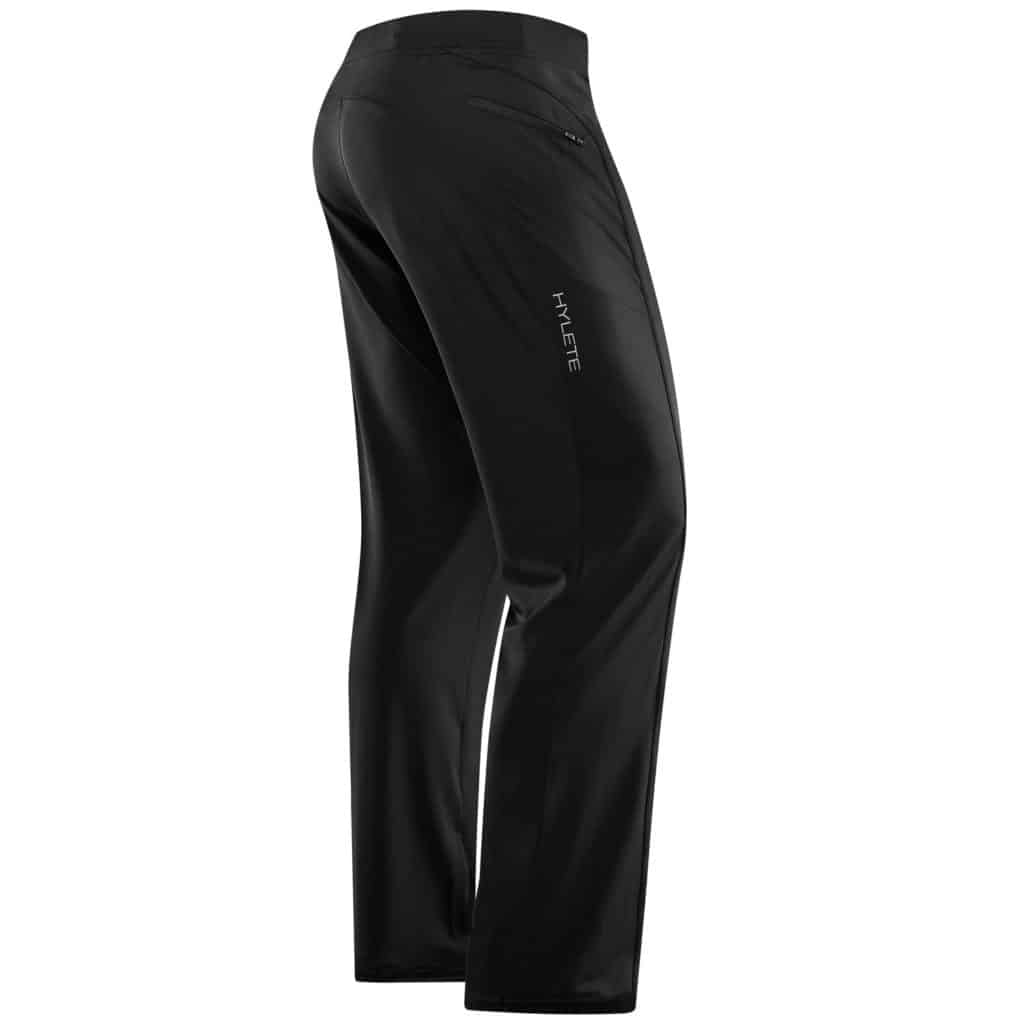 The waistband can stretch up to 4 inches in circumference for a perfect fit every time.
This means clean lines and superior comfort.
The drawstring uses silicone textured grips to ensure they stay tied during training.
Ion Pant
The Ion Pant are another great option – if you are looking for a more form-fitting experience.
These have a super-high spandex content of 21% – and 79% polyester.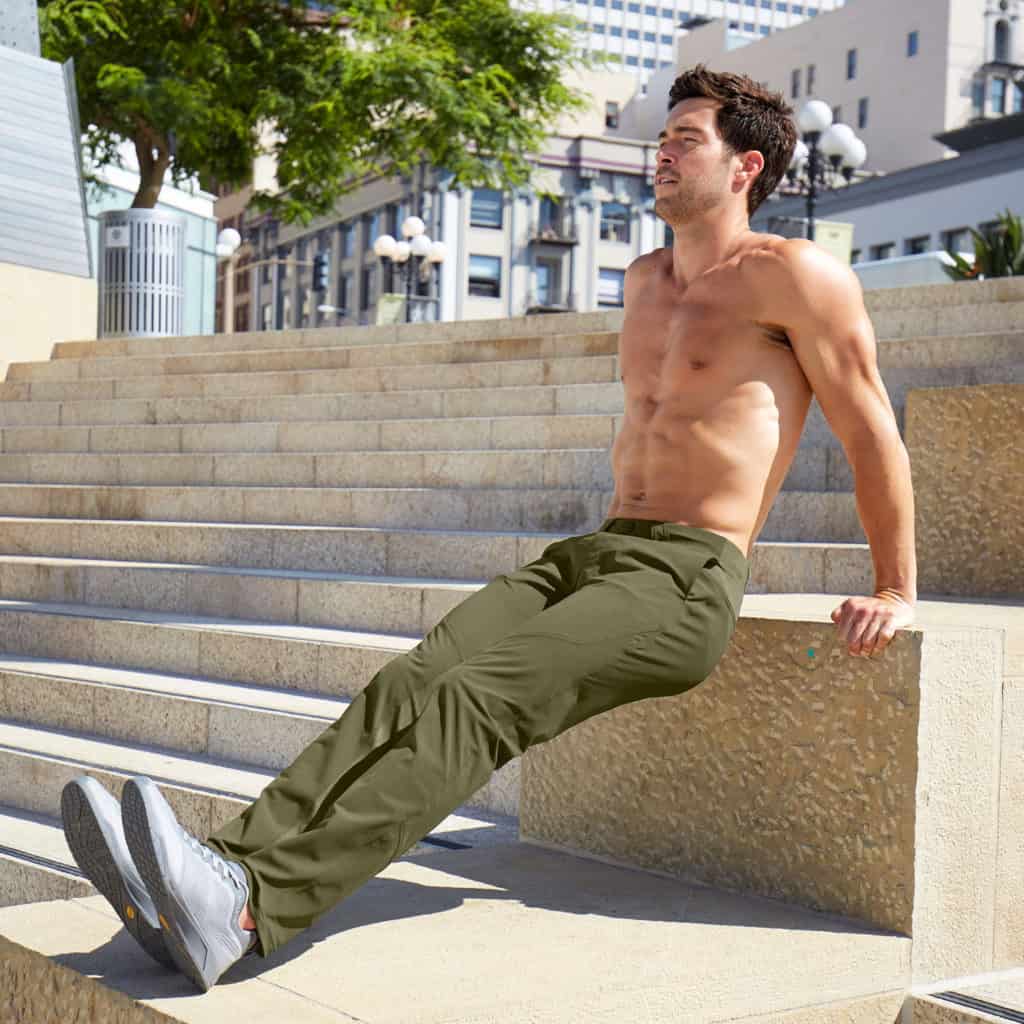 This means quick-drying and stretchy fabric that follows your every move without losing shape.
And of course it is lightweight and breathable.
The durable 4-way Stretch-Knit Fabric is resistant to rubbing and pilling so this pant will last a long time.
Hylete has used contrast fabric on the gusset, waistband, and back yoke for added flexibility and style.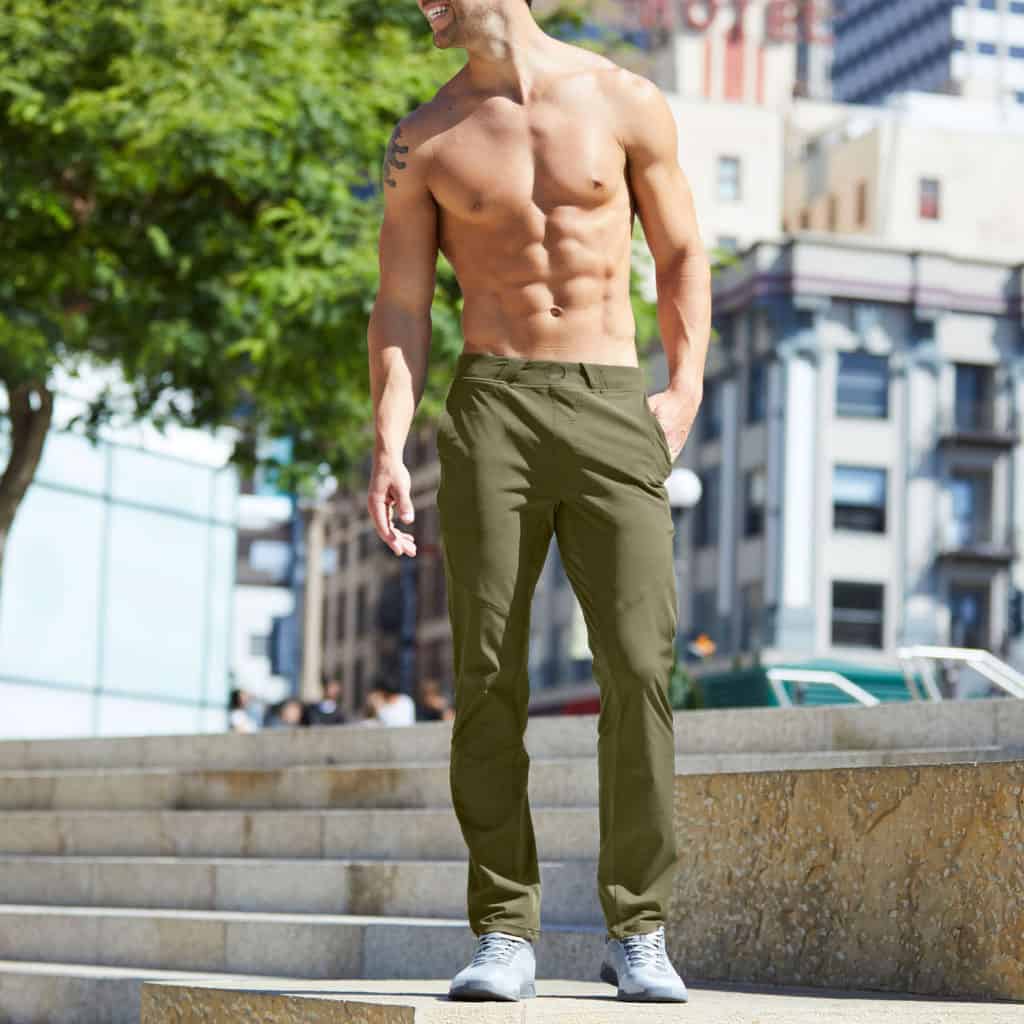 And by the way all those things are what make these pants highly mobile – you can move with ease in these.
And to dress it up a bit, there's a mock fly to adds structure to the waist area and to follow classic style lines.
And these are pants so of course they have pockets.
There's 2 open slash pockets on front of the pants for easy stowage of personal items and 1 concealed zipper pocket on the right hip.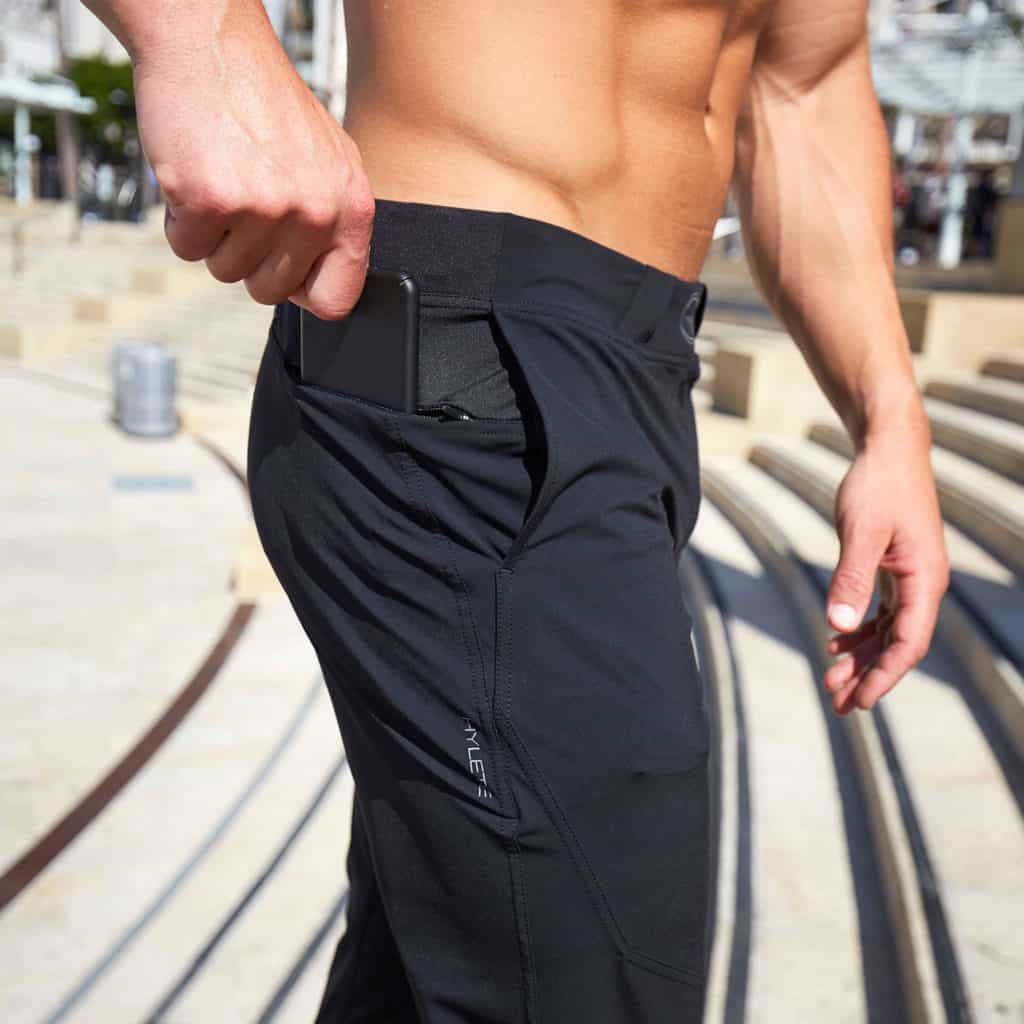 Plexos Pant from Hylete
The Plexos Pant offers the ultimate in comfort.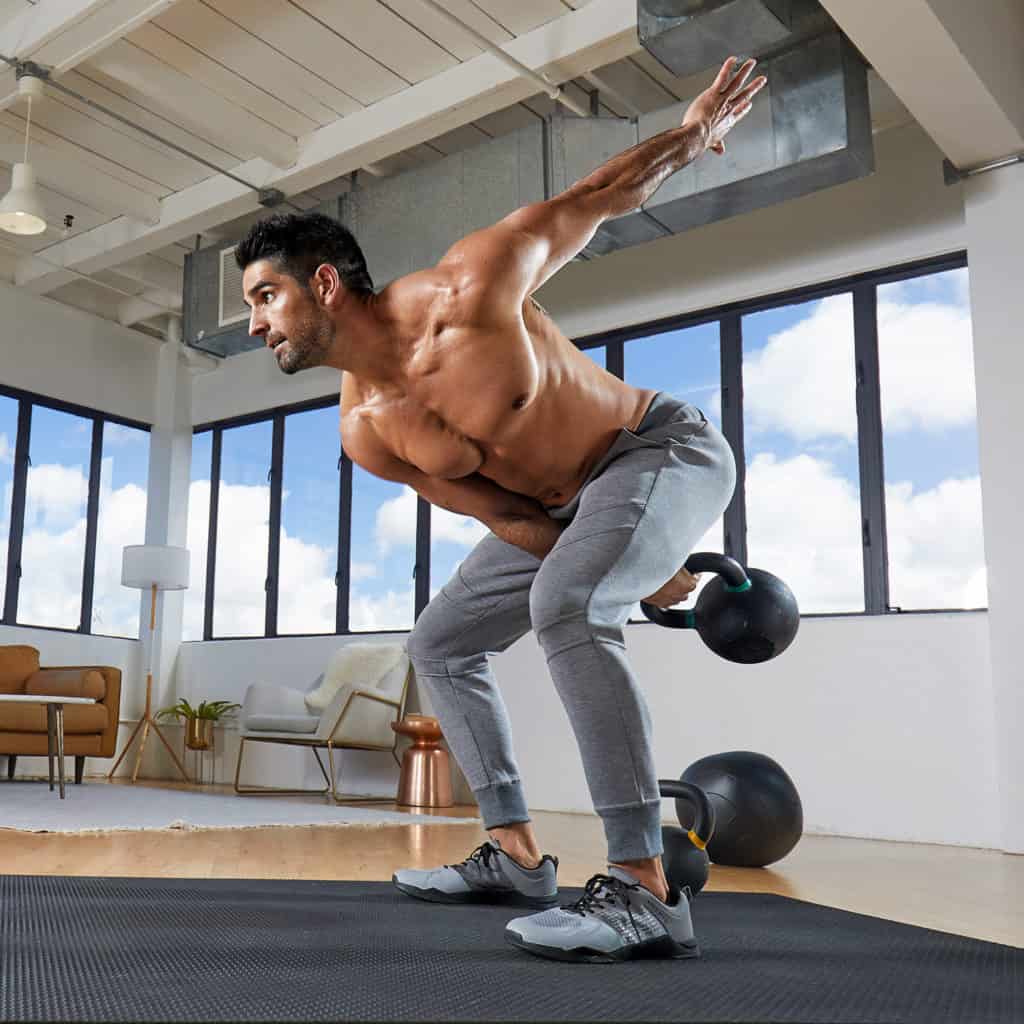 These feature an air mesh fabric concealed between two thin layers of 4-way stretch fabric, creating outstanding temperature regulation that offers both warmth and breathability.
There is also a concealed zipper pocket for storage.
The pant leg has a contrast rib trim and paneled knees to provide a modern athletic look.
These use a tri-blend fabric of 79% Polyester / 15% Viscose (a rayon fabric) / 6% Spandex.
The Plexos Pant have two front slash pockets that are ideal for quick access storage.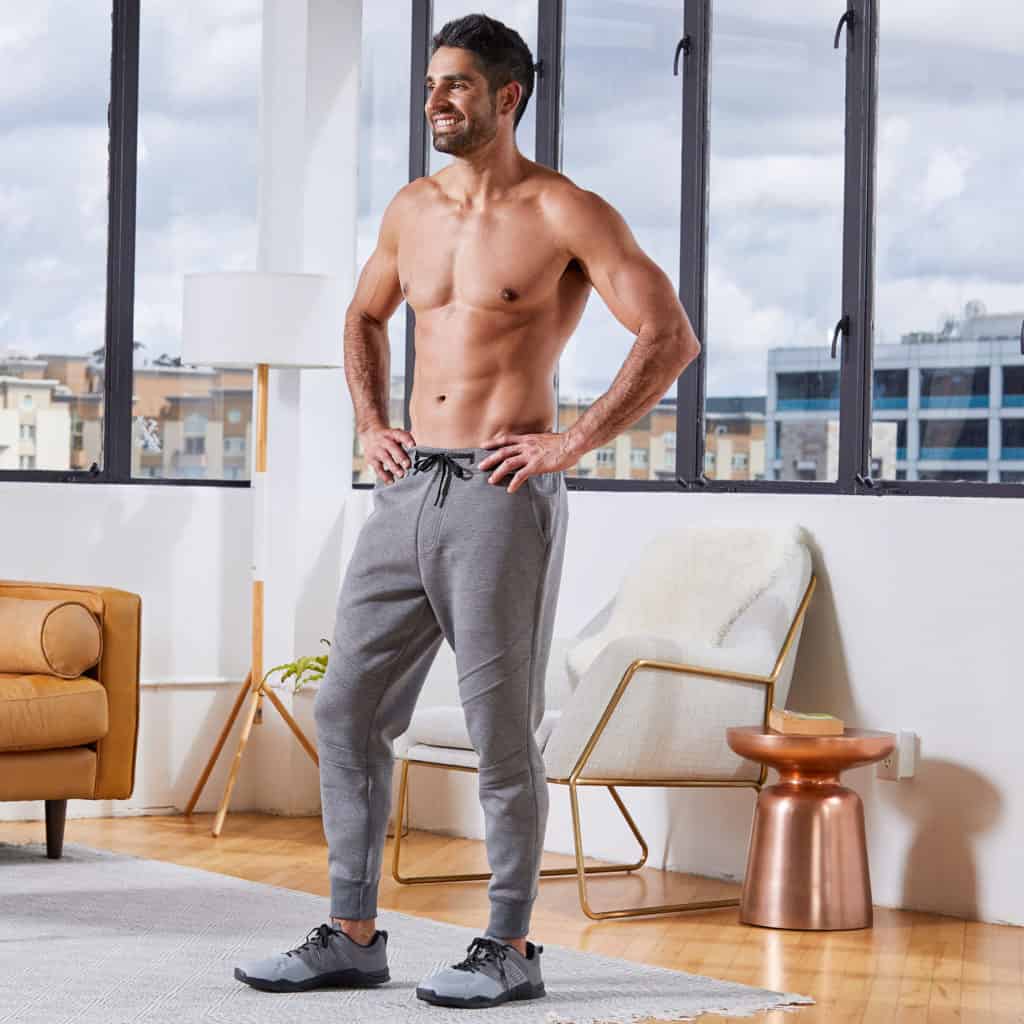 There is also a single side zippered pocket to keep your most valuable items (i.e. you smartphone) secure while you train – or while seated.
And of course these use Hylete's patented waistband system – which can stretch up to 4 inches for a perfect fit every time (even when you are bulking).
Let's talk a little bit about the spacer mesh construction.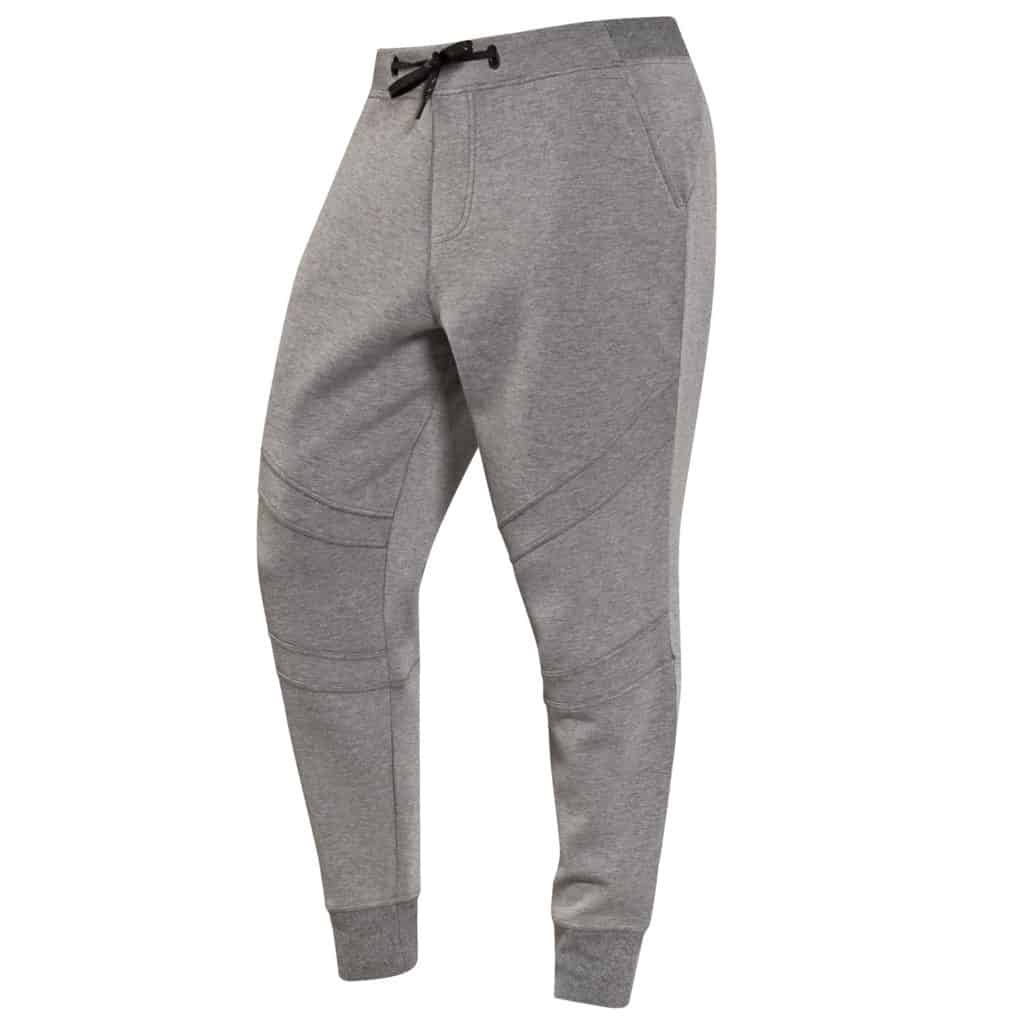 Modus Walk Pant
These pants are for walking – like on the golf course.
But really you can do a lot more too.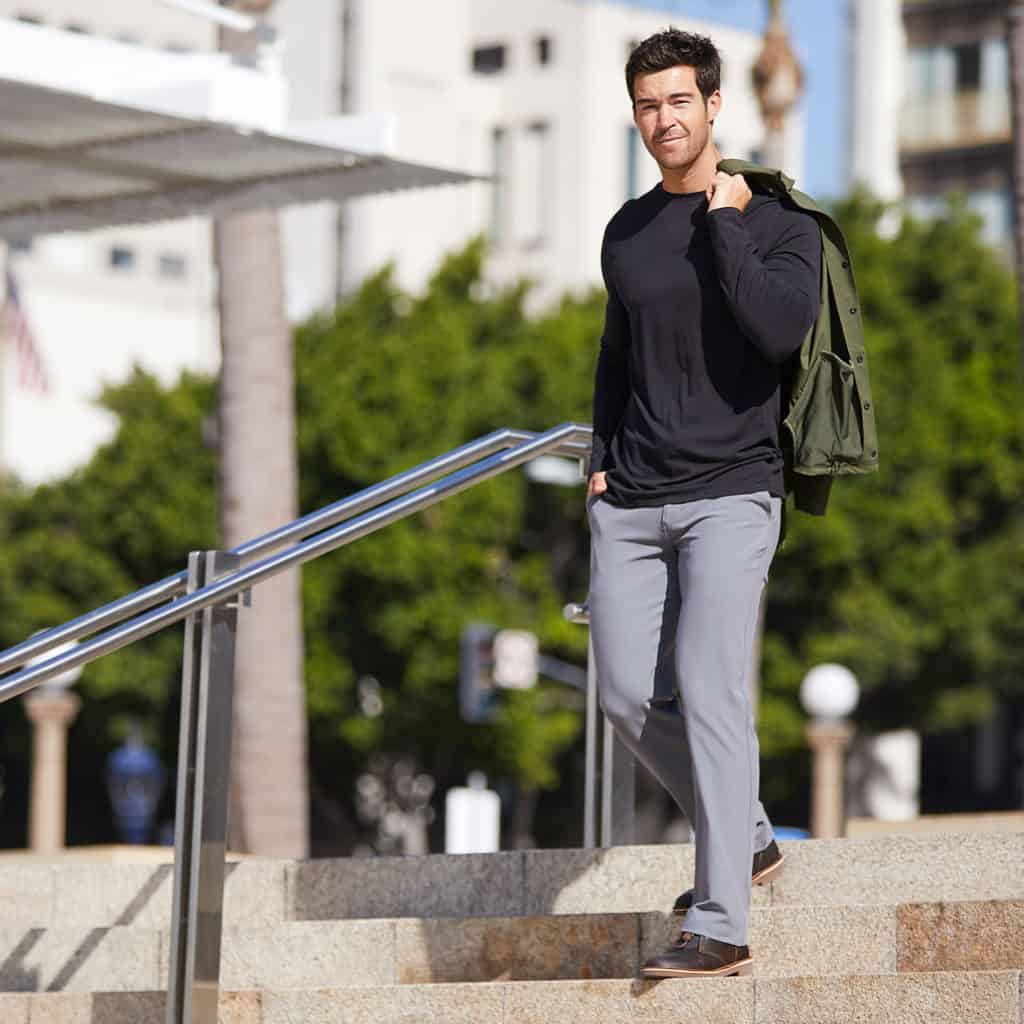 These are the closest thing to real pants in this roundup – these have belt loops, zipper fly, and are styled like more formal pants.
These are made from a 44% Cotton / 45% Nylon / 11% Spandex mix.
The modus flex-cotton walk pant are part of the HYLETE Performance apparel line, but these are the most formal pants here.
And while these might look superficially like your Dockers – they are much better.
You'll have no range of motion restriction in these pants.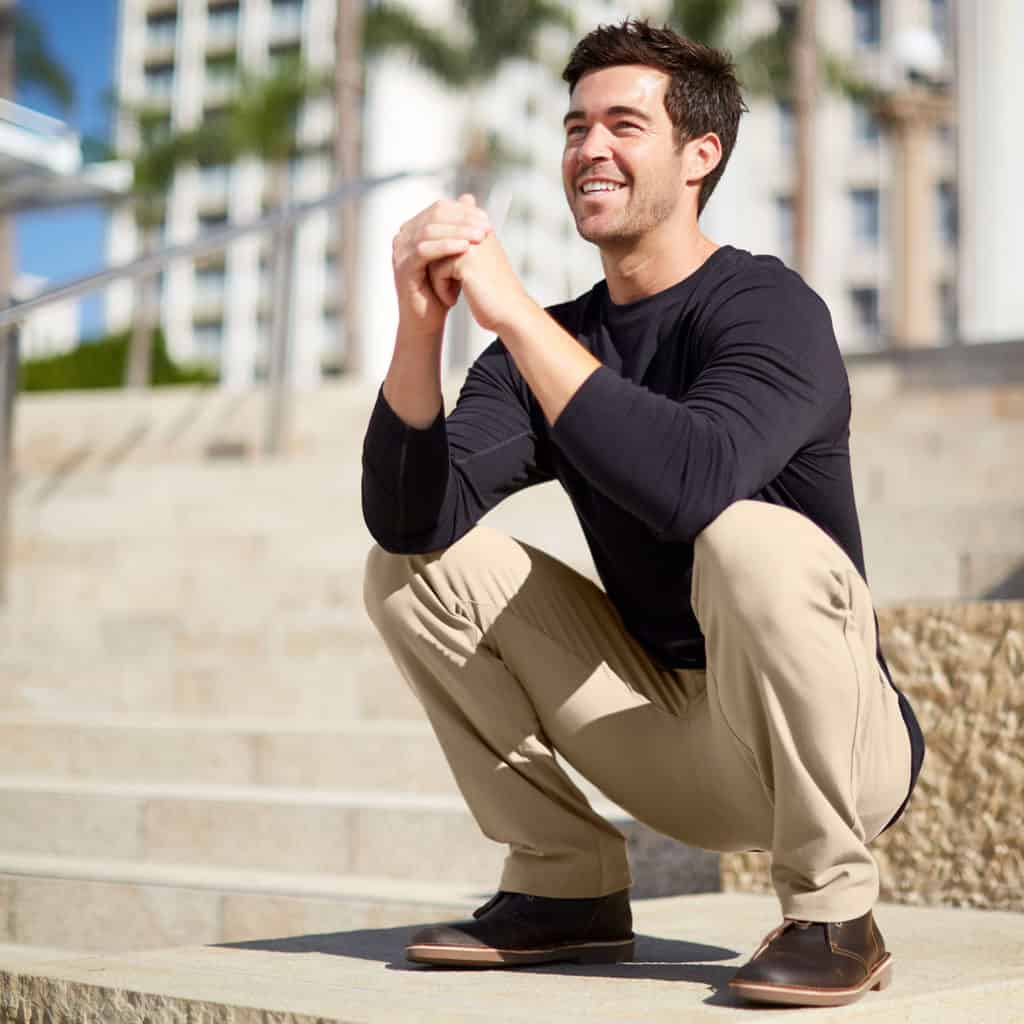 The super soft flex-cotton fabric provides 4-way stretch for enhanced comfort and mobility.
The "Flex" part happens thanks to the spandex content.
These have serious pockets as well that offer ample storage. And there are two strategically placed back slash pockets with invisible zippers.
That's what we call thoughtful functionality – and it's clear these are meant to be an everyday lifestyle piece of clothing.
These are odor resistant thanks to the anti-microbial treatment on the fabric.
And lastly, these are "walk pant style" – and that means a front fly zipper with button closure and belt loops. Just like on your big-boy pants.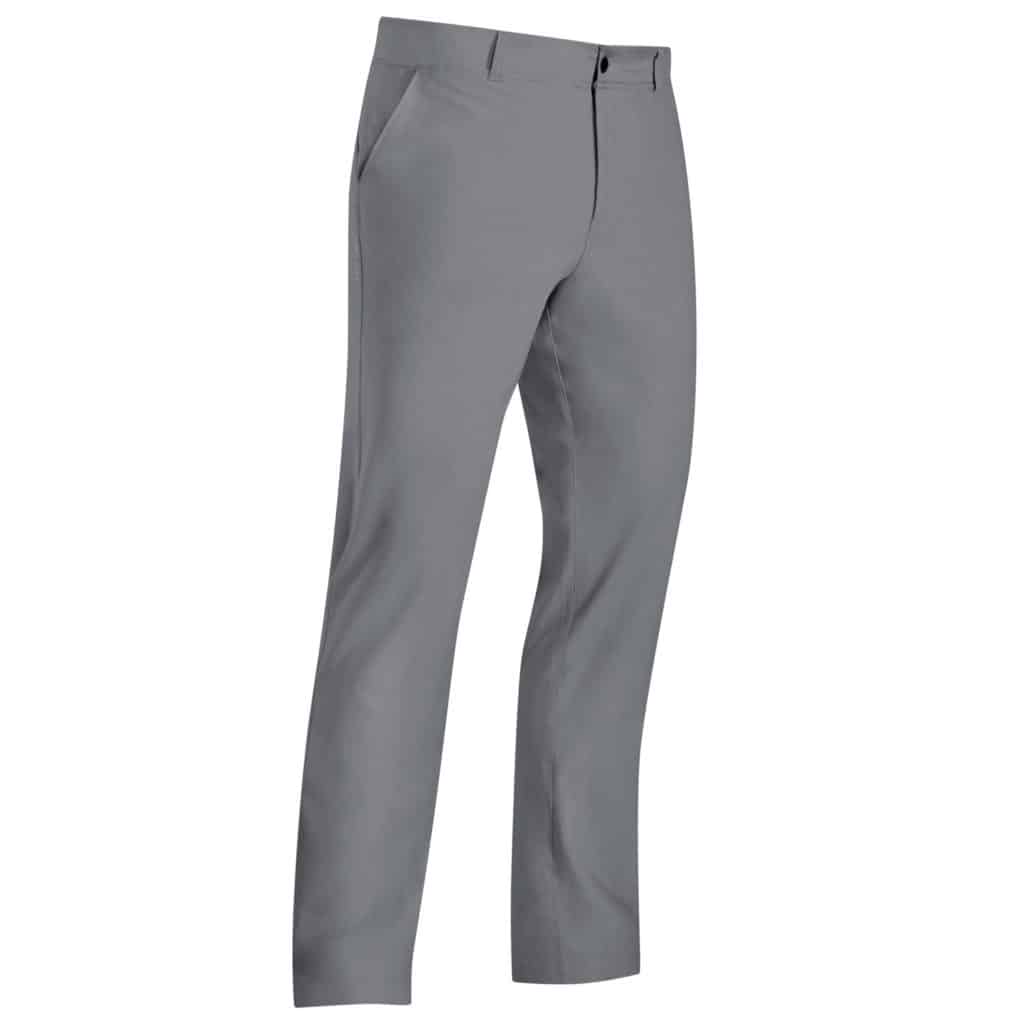 Disclaimers
We are an affiliate of Hylete – that means if you buy clothes after clicking links in this article, we make a small commission at no additional charge to you. This helps us to bring you great information about these products.
This website is not affiliated or associated with CrossFit, Inc. CrossFit is a registered trademark of CrossFit, Inc.