Let's look at the best women's workout pants for CrossFit.
This isn't leggings, tights, or yoga pants – but rather pants proper.
This is workout apparel – so they'll all be high on the close and comfortable fit scale – but again – we're not looking at leggings that fit like a "second skin".
Why pants then?
These are a more modest option than leggings – and in some occasions that's the right style.
Workout pants tend to be more versatile as well – so you can wear them around quite a bit rather than just to the gym or CrossFit box.
We're going to be looking at the women's workout pants options from Hylete – they make excellent performance apparel and active-wear.
Here's the workout pants we'll be reviewing in this article:
Let's take a look.
Flexion Pants
Hylete offers some great workout pants in the Flexion Pants for women.
These are made from 94% polyester and 6% spandex – so they have a slight stretch fit that looks great – and dries fast when needed.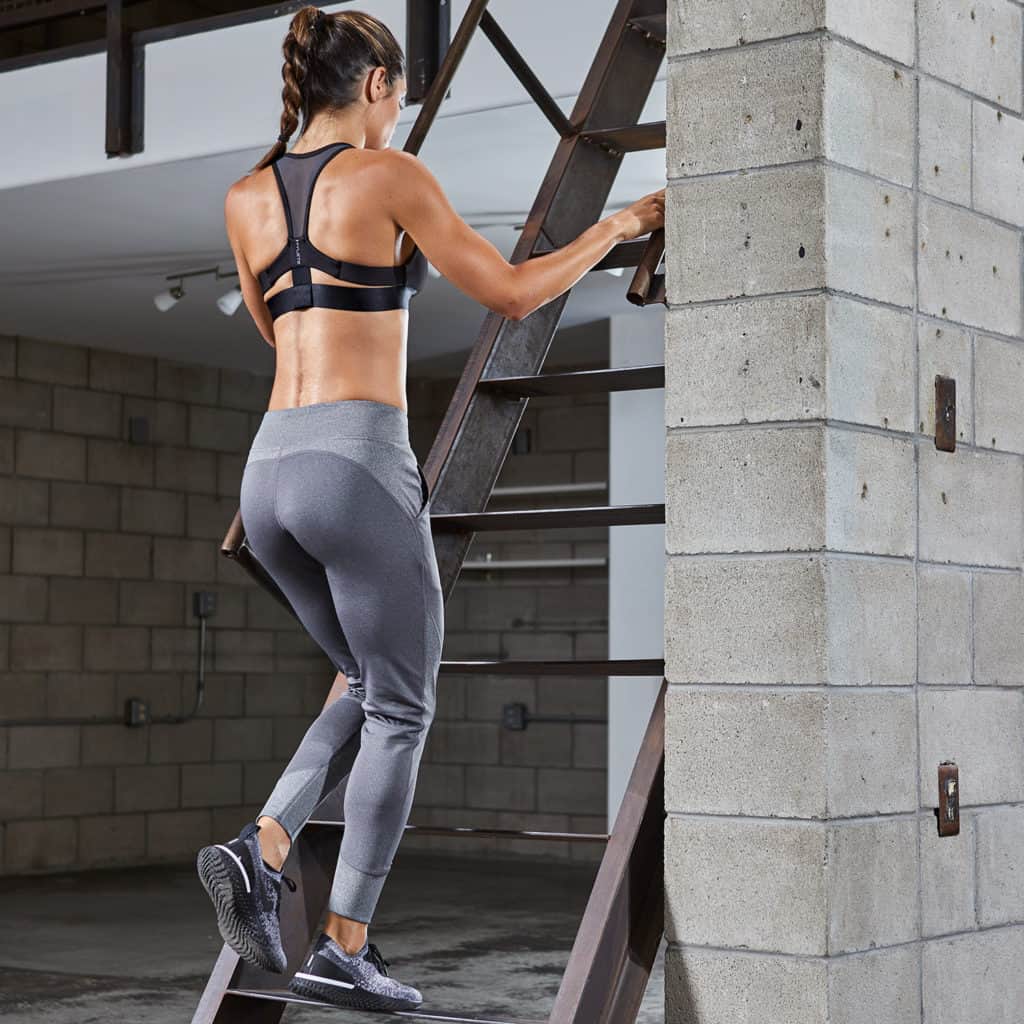 Because this is a looser fitting style of pants it looks good in or out of the gym.
The semi-slick exterior fabric is durable, but these pants also have an interior waffle texture to offer great temperature regulation and breathability.
On the Heather Slate pants you can easily see the flexion pants' angular paneling and contrast fabric stretch zones.
Why these? Well – that's an essential part of a good pair of workout pants.
They allow for superior comfort and mobility.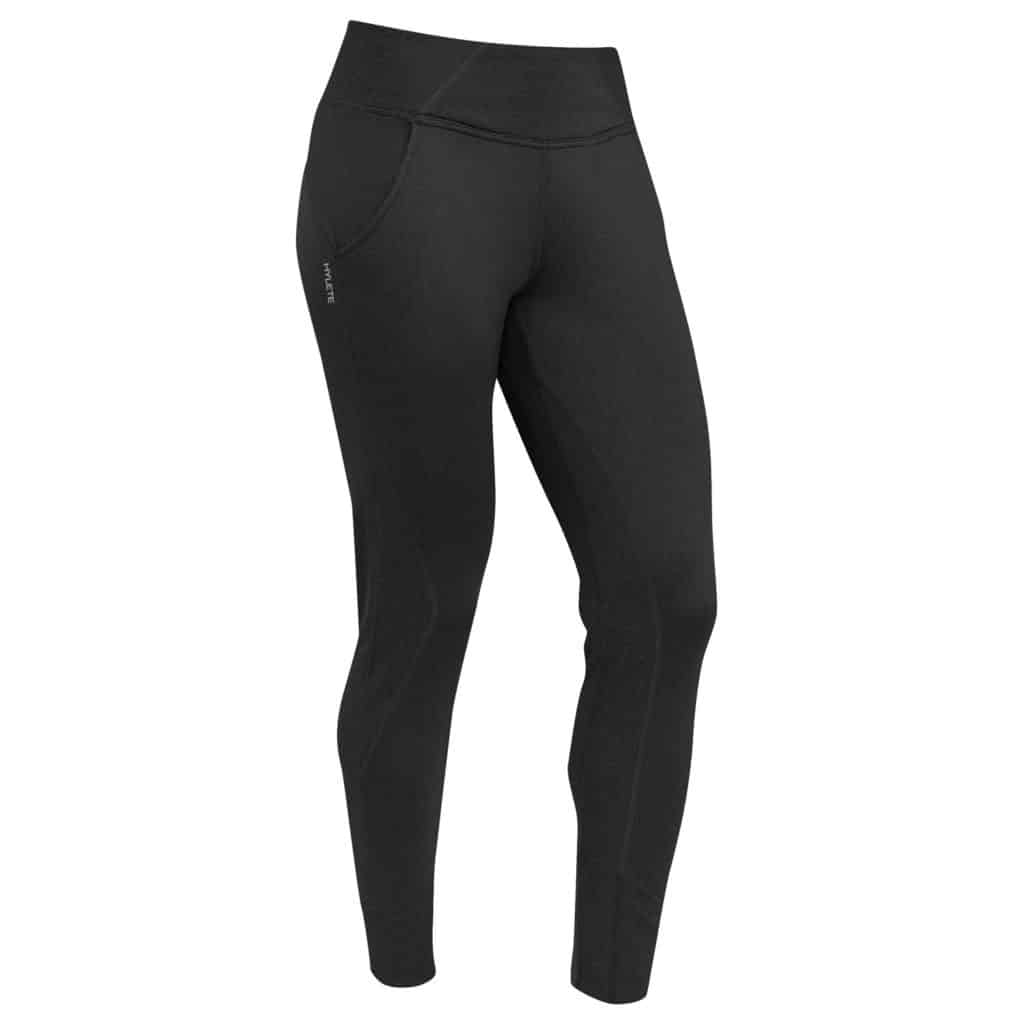 The flat, wide waistband also offers a smooth fit around the hips.
Pants must have pockets – otherwise they are just tights.
The Flexion Pants have two front slash pockets offer quick access storage.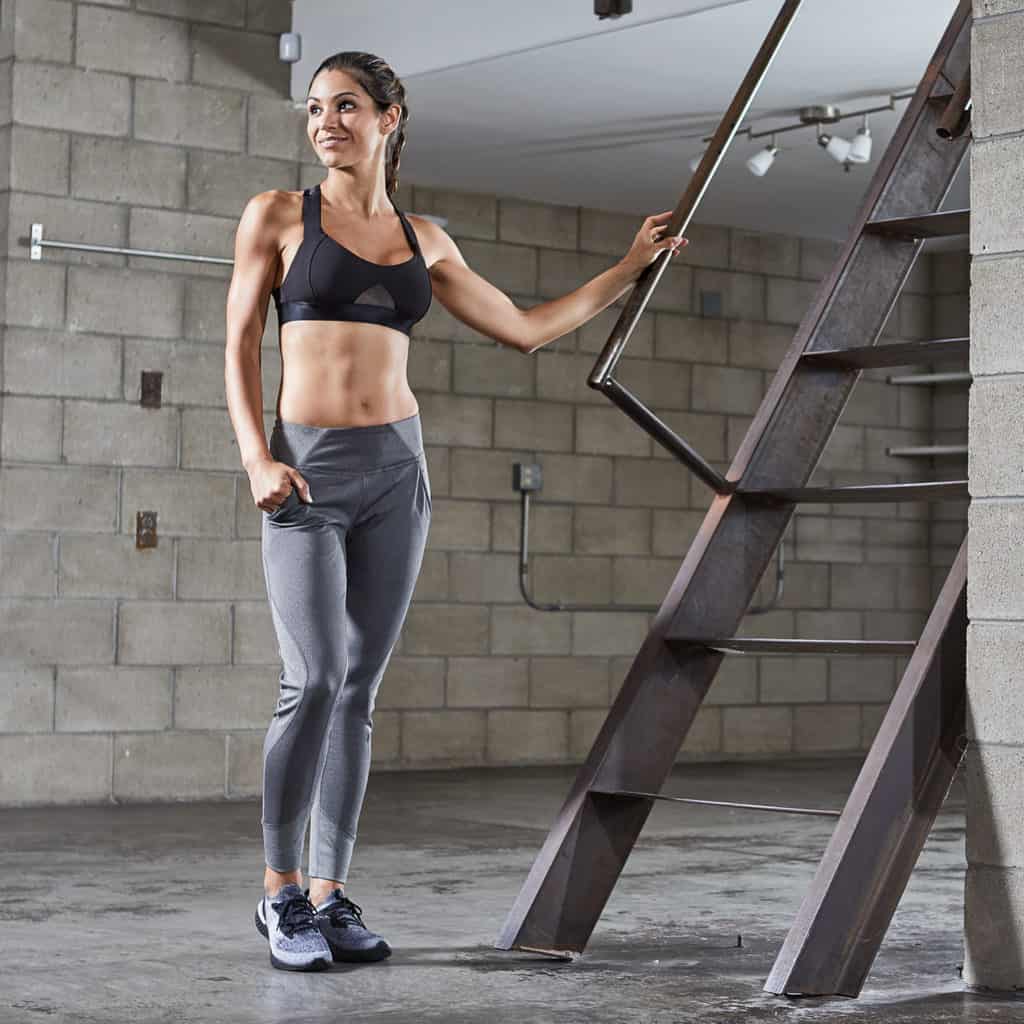 Overall, these offer a slimming fit that provides comfort – but without sag or scrunch.
The Flexion pants are available several size and two inseam lengths – 26″ and 29″.
Nova Jogger
Jogger style sweat pants are all the rage.
With an athletic, tapered fit in the legs, but with more room in the hips and thighs – these have classic sweatpant feel and comfort.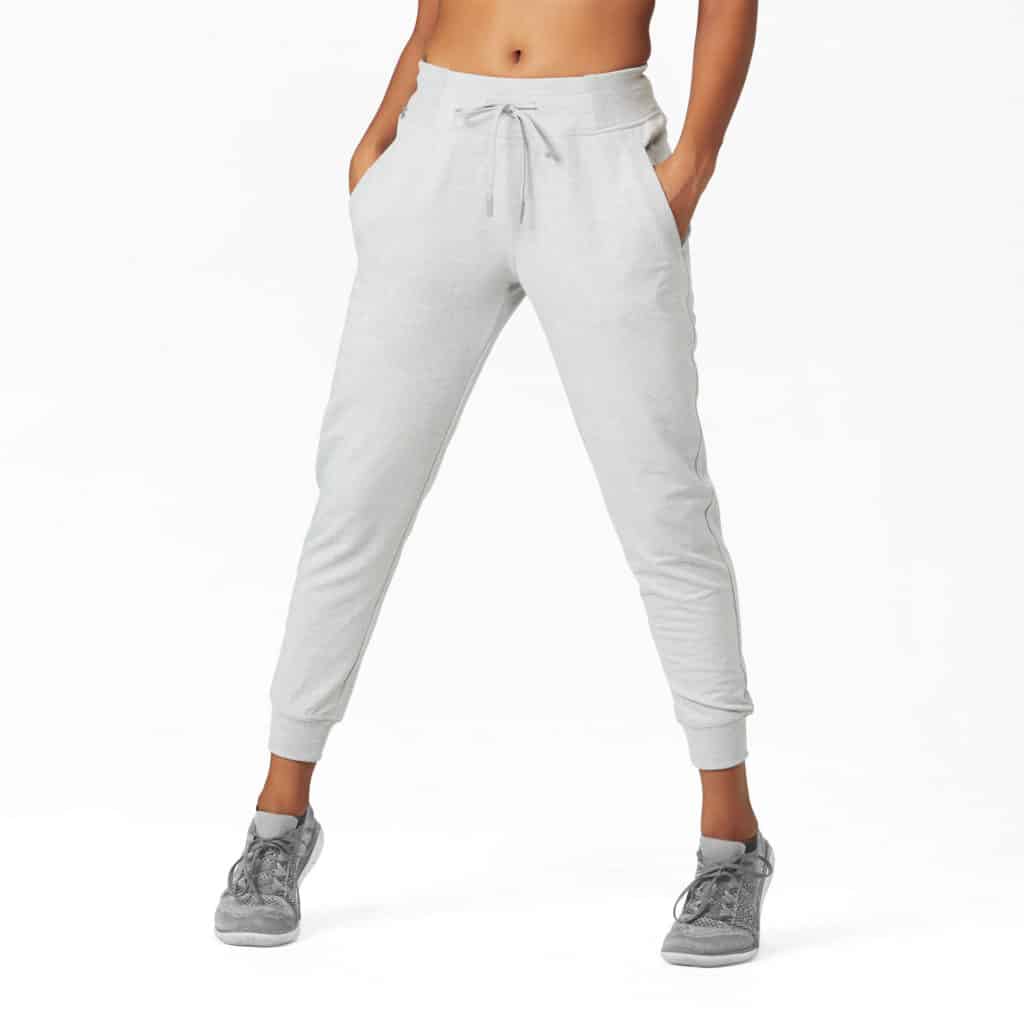 These have 8% spandex fabric for plenty of stretch – with the rest being polyester – which is lightweight and durable.
What can you do in these?
Anything – of course, but we recommend warm-ups, recovery, or just plain chilling out in style.
These are made from a technical French Terry Fabric with a Contrast Rib.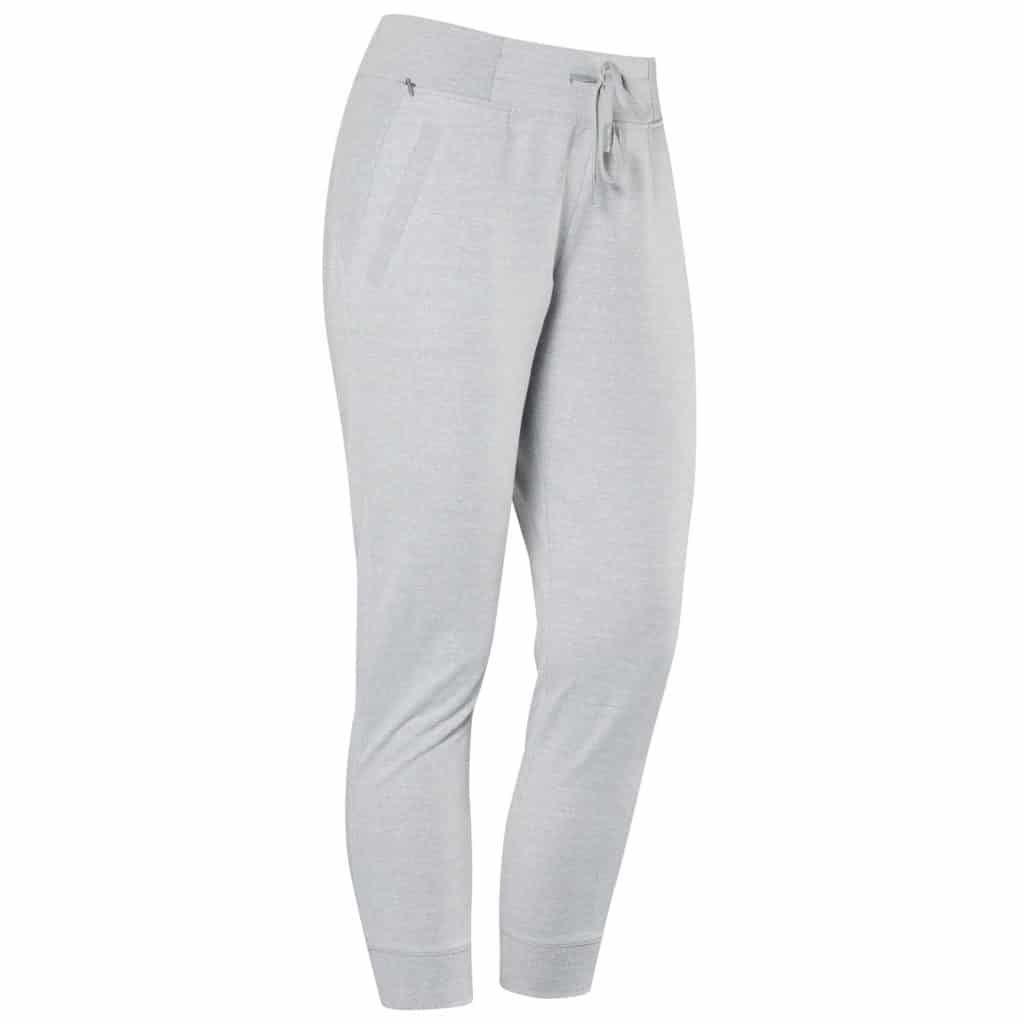 The fabris is ultra soft, breathable lightweight and that means comfort without the bulk.
These have pockets as well – because you need to carry stuff.
There are two open slash pockets up front – which are quick and easy to access.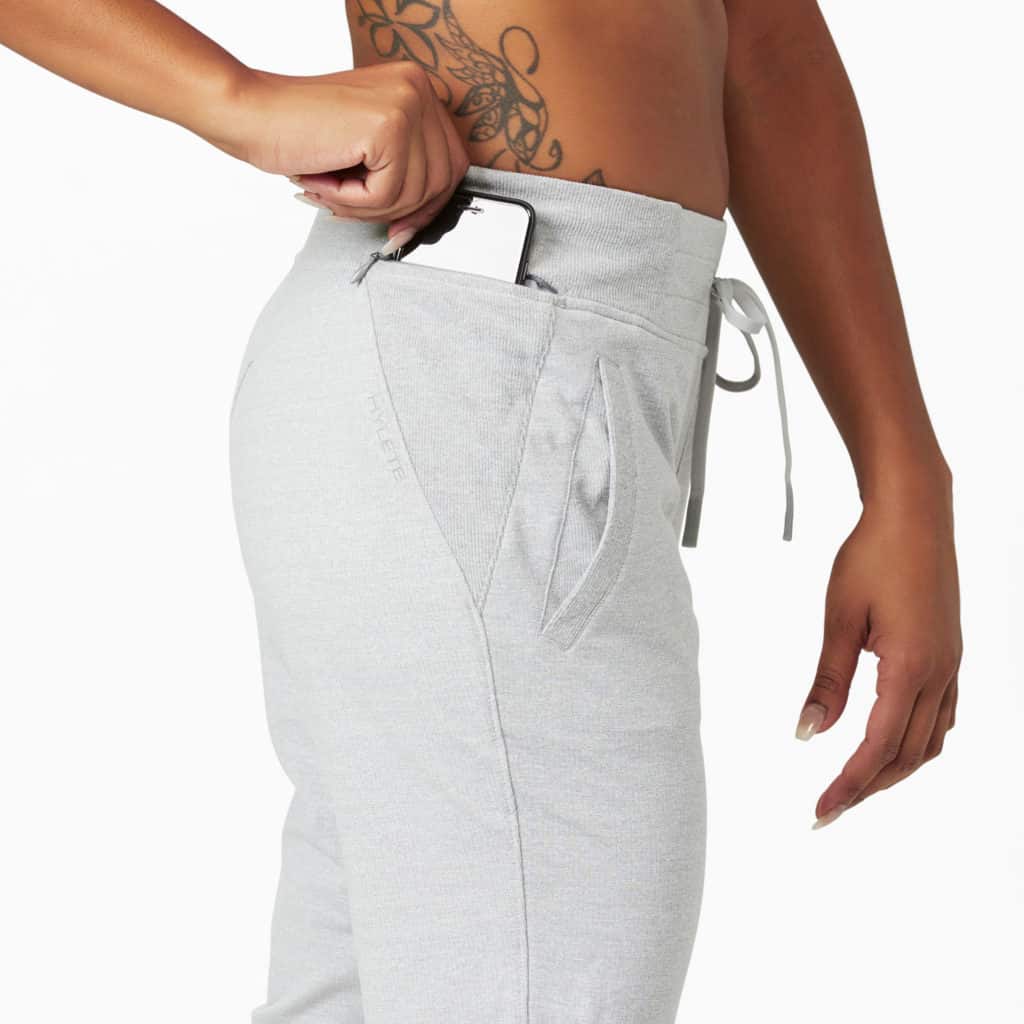 There's also a concealed right hip pocket with a zipper. Keep your valuables safe and secure there.
As you might expect on a sweatpant – these have a drawstring waistband.
The rib and Nova fabric waistband sits comfortably on the hips with a drawstring that allows for easy adjustability.
Urban Jogger
Want a tighter fit?
The Urban Jogger is another great pants option for women's workouts.
These are made from a 85% Nylon / 15% Spandex fabric – so they've got logs of stretch.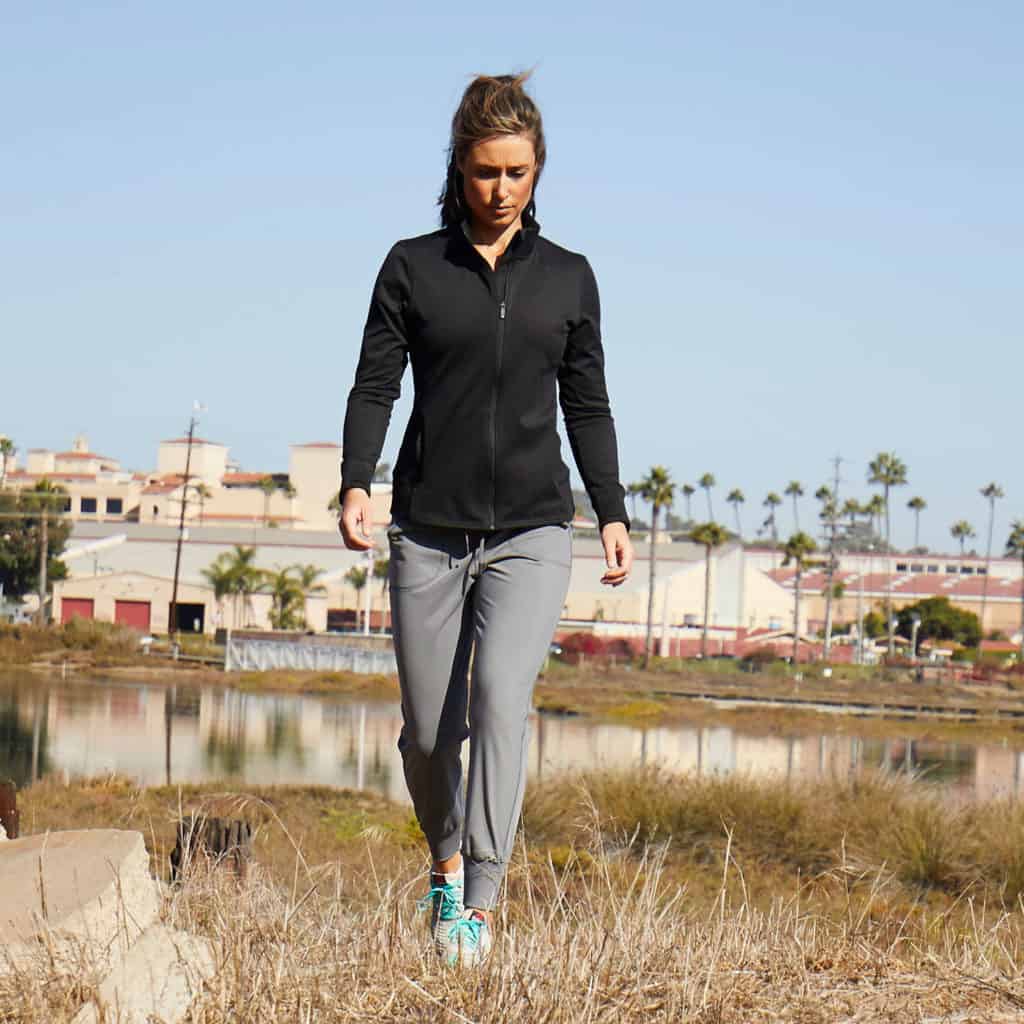 That means you can go for a tighter, form fitting look – and get some mild compression as well.
The Urban Joggers from Hylete are both breathable and warm.
These have a soft internal fleece to offer you thermal protection on cooler days.
These also have a drawstring waistband to allow for easy adjustment.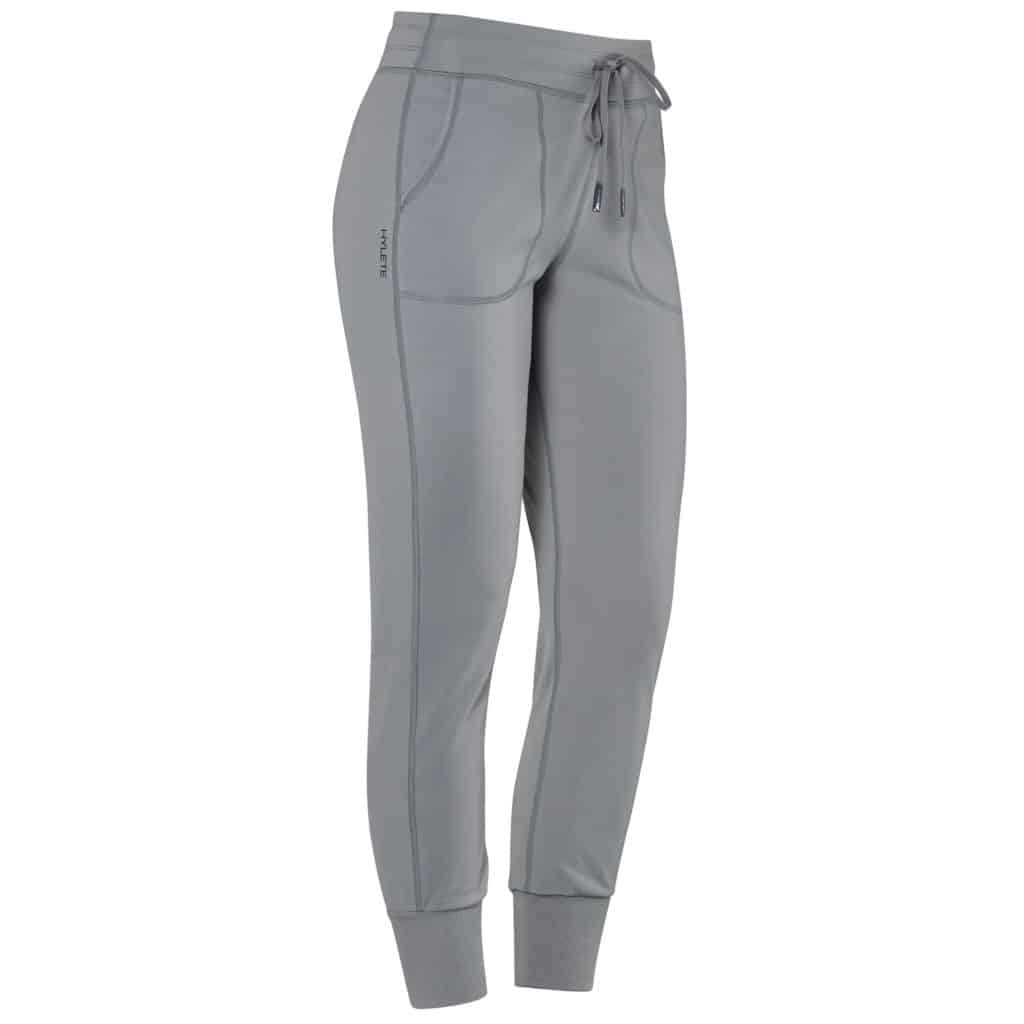 These also have a contrast rib cuff to give a tapered look and offer the option to pull up the pant leg for versatility and style.
The soft fleece fabric offers thermal protection and excellent breathability.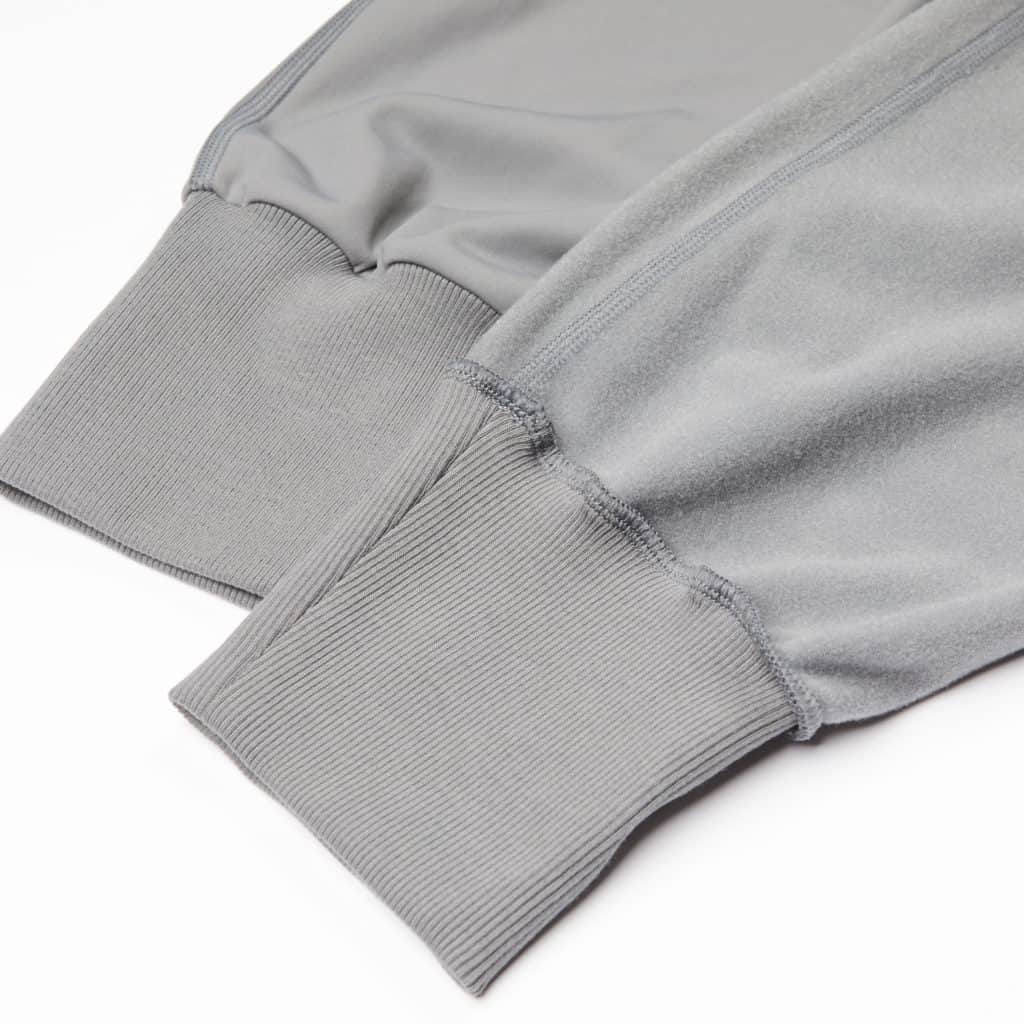 But it is also anti-bacterial – it uses a special fabric treatment to boost natural evaporation of moisture for a clean and dry feel.
As we mentioned earlier there's a lot of stretch in these – thanks to the high spandex content.
This two-way stretch fabric will offer a slight compression to hold its shape and that means a more flattering look as well.
There are two slash pockets to allow easy storage and quick access for your phone and car keys.
Best Women's Workout Pants for CrossFit – In Summary
Hopefully you'll find a style and fit that works for you.
These sweatpants and workout pants offer some great option for in the gym – or outside the gym.
If you want a "second skin" fit and feel you should probably check out our review of women's leggings and tights for workouts.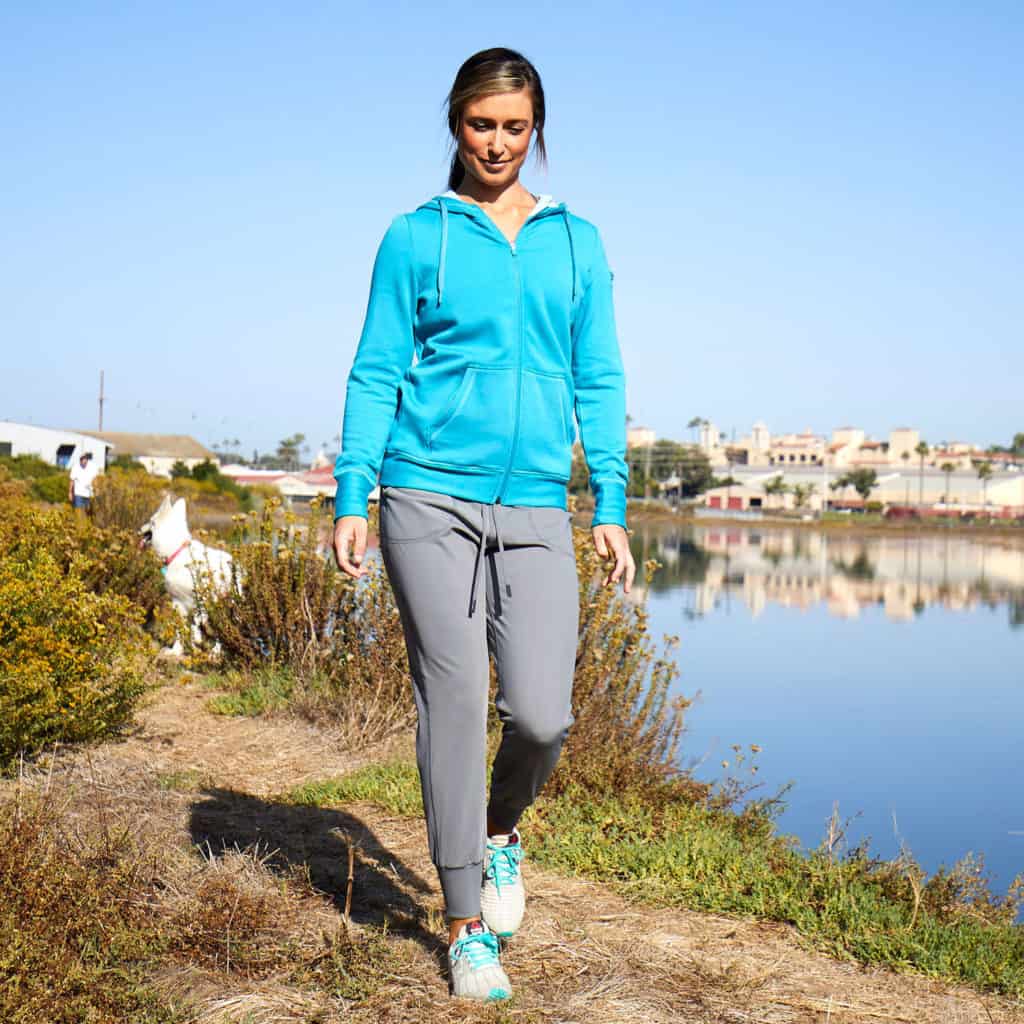 Disclaimers
We are an affiliate of Hylete – that means if you buy clothes after clicking links in this article, we make a small commission at no additional charge to you. This helps us to bring you great information about these products.
This website is not affiliated or associated with CrossFit, Inc. CrossFit is a registered trademark of CrossFit, Inc.