Guess who makes excellent outside gear? Let's look at Women's Sports and Running Tights from Salomon.
Aside from looking good, leggings have plenty of benefits that make them popular among athletes and gym-goers. And because they are very comfortable to wear, they are worn not only when working out. Others use them for general use on casual occasions, especially in cold weather.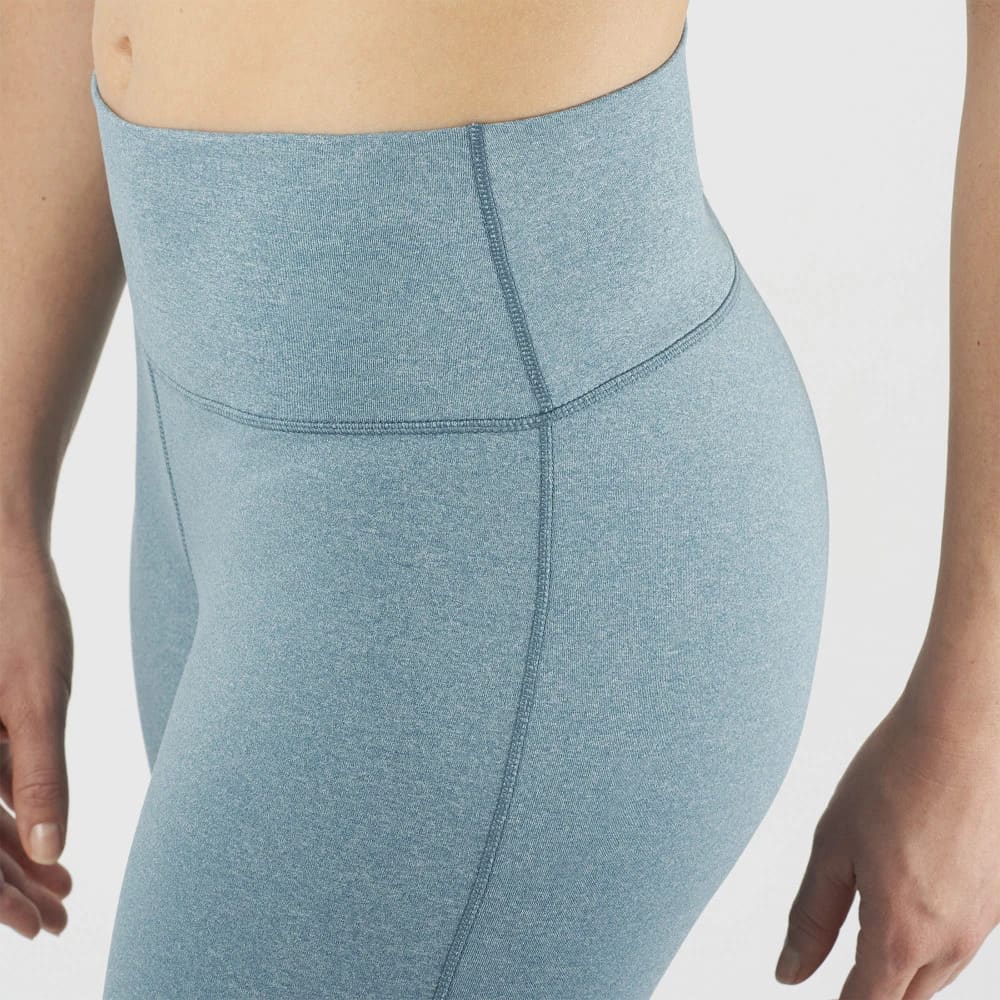 Here's some of the styles we are going to look at:
Women's Sports and Running Tights – Overview
Wearing the right pair of leggings gives the encouragement you need to get up and work out. That is why it is necessary to choose the right leggings well. A good quality pair of leggings have great fabrics that are breathable, soft, and stretchy. They should hug your hips and provide support to your waist. Your leggings should also be suitable for any kind of exercise you want to do, so whether you go hiking or do yoga, they should stay in place.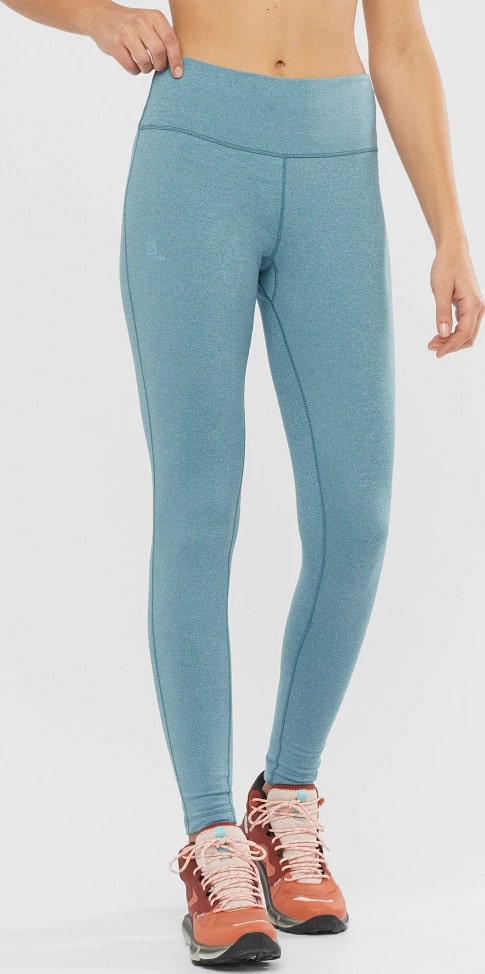 Leggings made from sweat-wicking materials are perfect to use when you know you will drench in sweat. This is so you can stay cool and fresh no matter how intense your workout is. Leggings that also have heating properties are necessary should you choose to run outside the cold weather. Take a look at these leggings and tights from Salomon. They have all the qualities great leggings should have.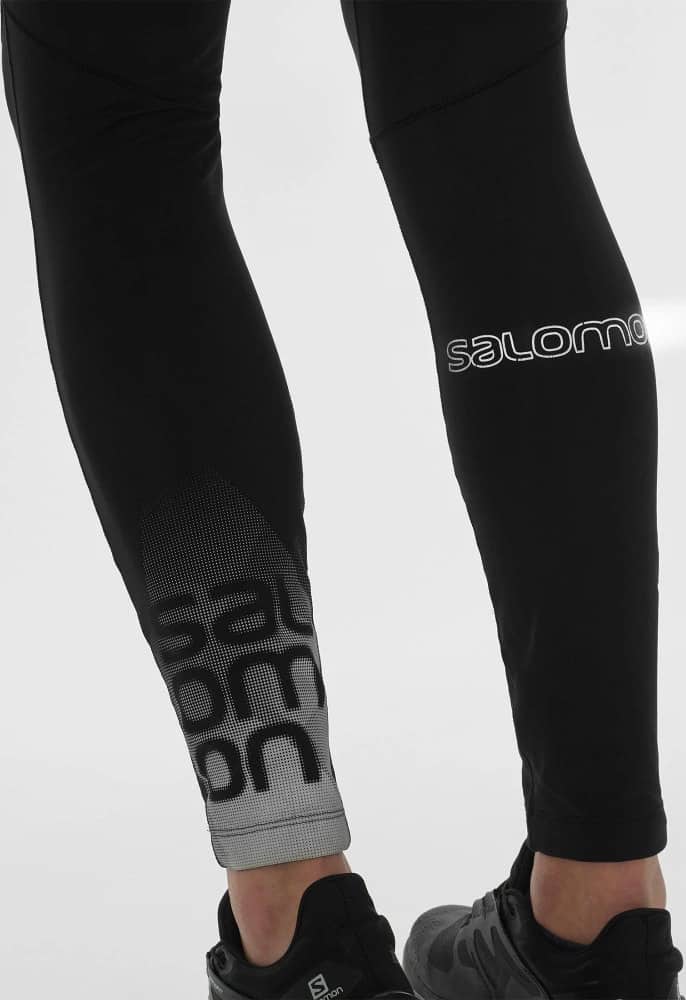 OUTLINE Women's Leggings
The OUTLINE Women's Leggings effortlessly adjusts to various outdoor activities from hiking to climbing. Whether you're a casual hiker or seasoned climber, these versatile leggings will be your go-to throughout the year. The soft high-stretch fabric and extended waistband make them ultra-comfortable.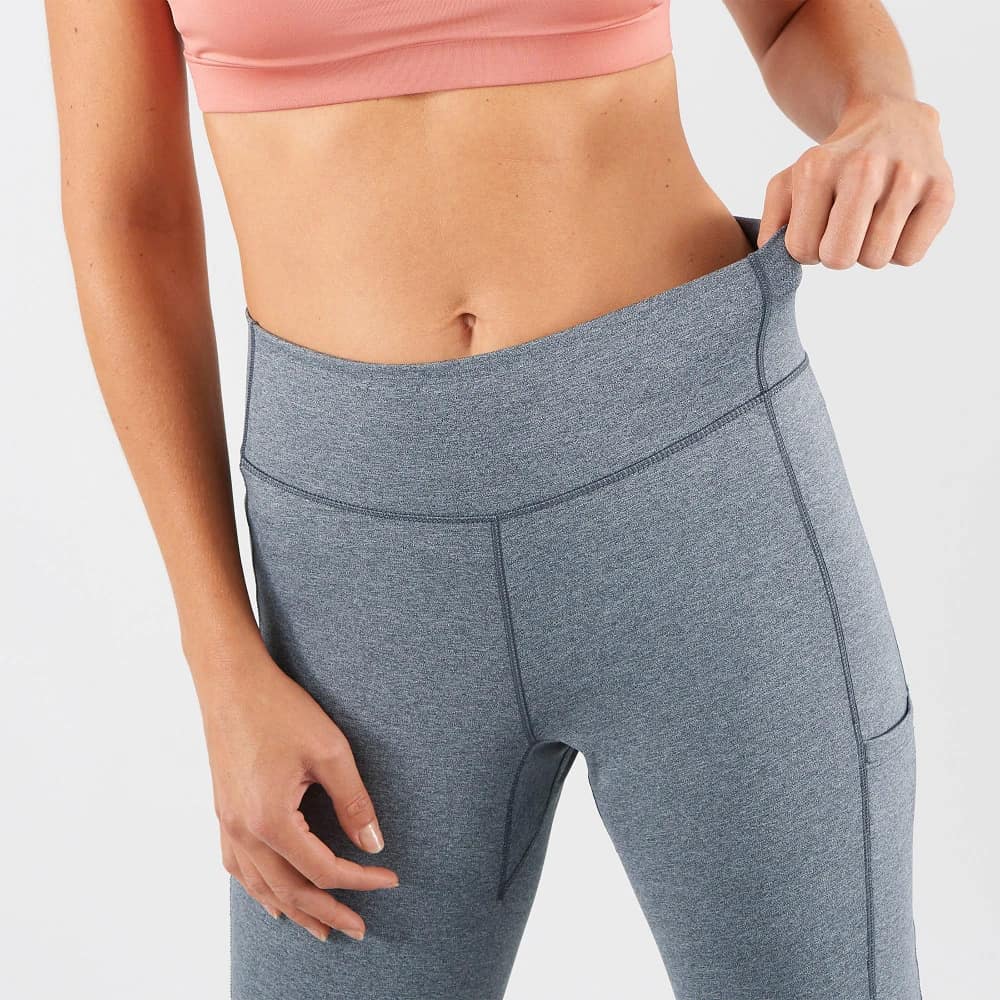 They are soft yet resistant with broad, deep side pockets. These leggings are made from 84% Polyester and 16% Elastane, so you can feel cool and fresh no matter how long you stay outdoors.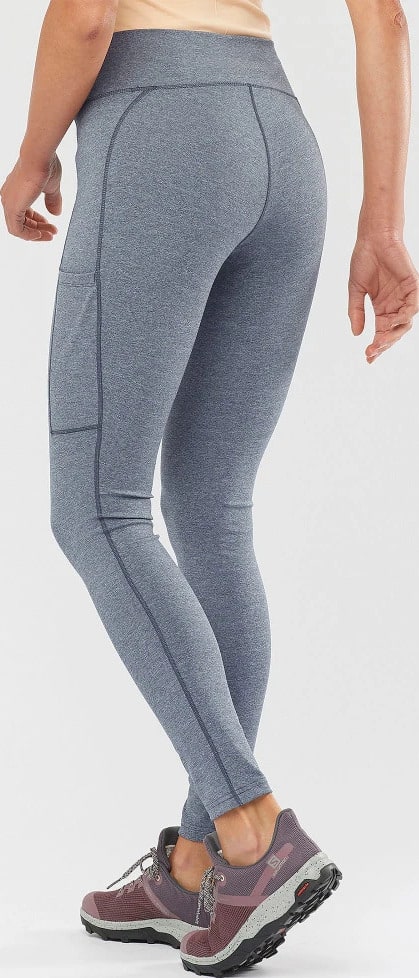 ESSENTIAL WARM Women's Leggings
With the ESSENTIAL WARM Women's Leggings, you can now run, hike, and walk in cold weather for as long as you want. They provide you with warmth and comfort when you need them during your outdoor ventures.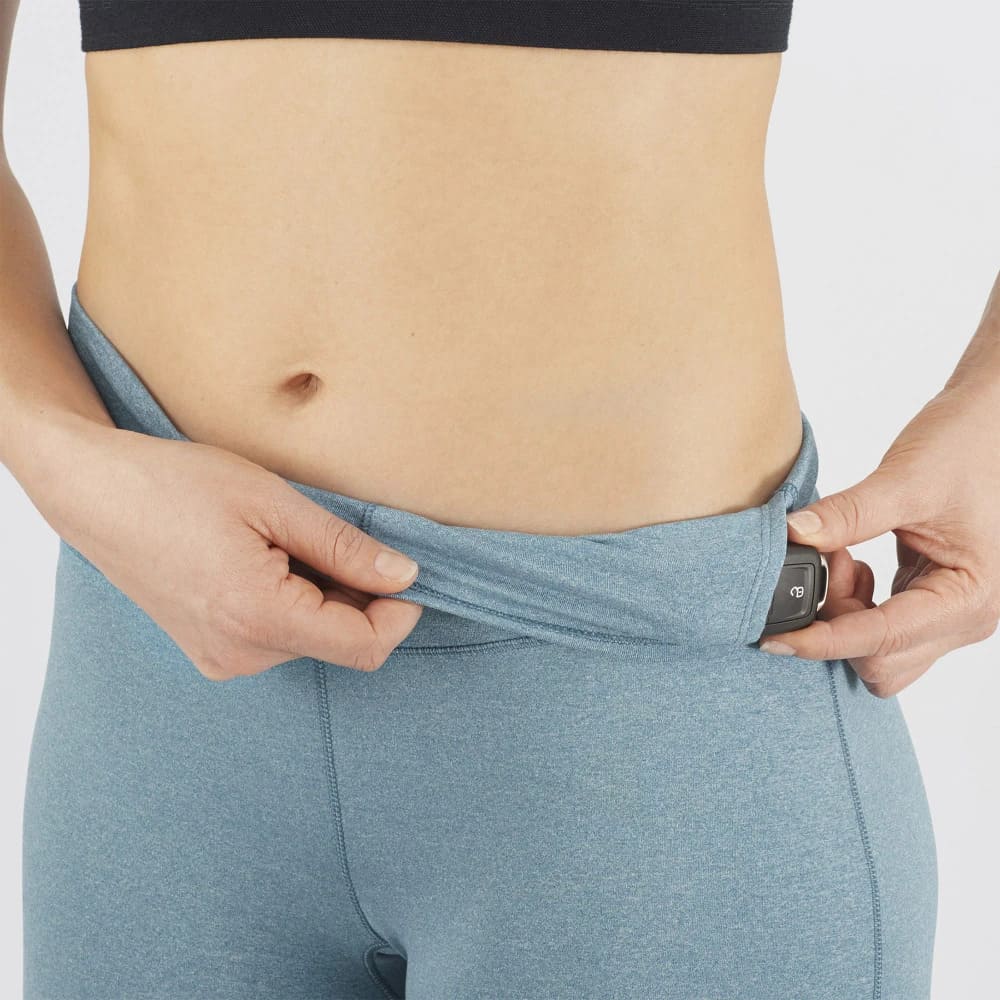 These leggings have plenty of stretch with a slim fit made from 48% Polyamide, 46% Polyester, and 6% Elastane. The combination of these fabrics makes these leggings breathable and sweat-wicking.

ESSENTIAL SEAMLESS Women's Leggings
Resistant yet breathable, the ESSENTIAL Seamless Women's Leggings blend a seamless MotionFit™ construction with technical body-mapping. They are perfect as a base layer for skiing or hiking in cold temperatures and give the right amount of warmth, extra support, and cushioning. The seams are removed, and in effect, there are no more friction points that guarantee lasting comfort on the move.

The breathable weave in important places dries fast to keep you comfortable without getting too hot. The ESSENTIAL Seamless Women's Leggings have a 3D structure that presents extra cushioning, support, and durability where you need it most. They are made from 96% Polyamide and 4% Elastane.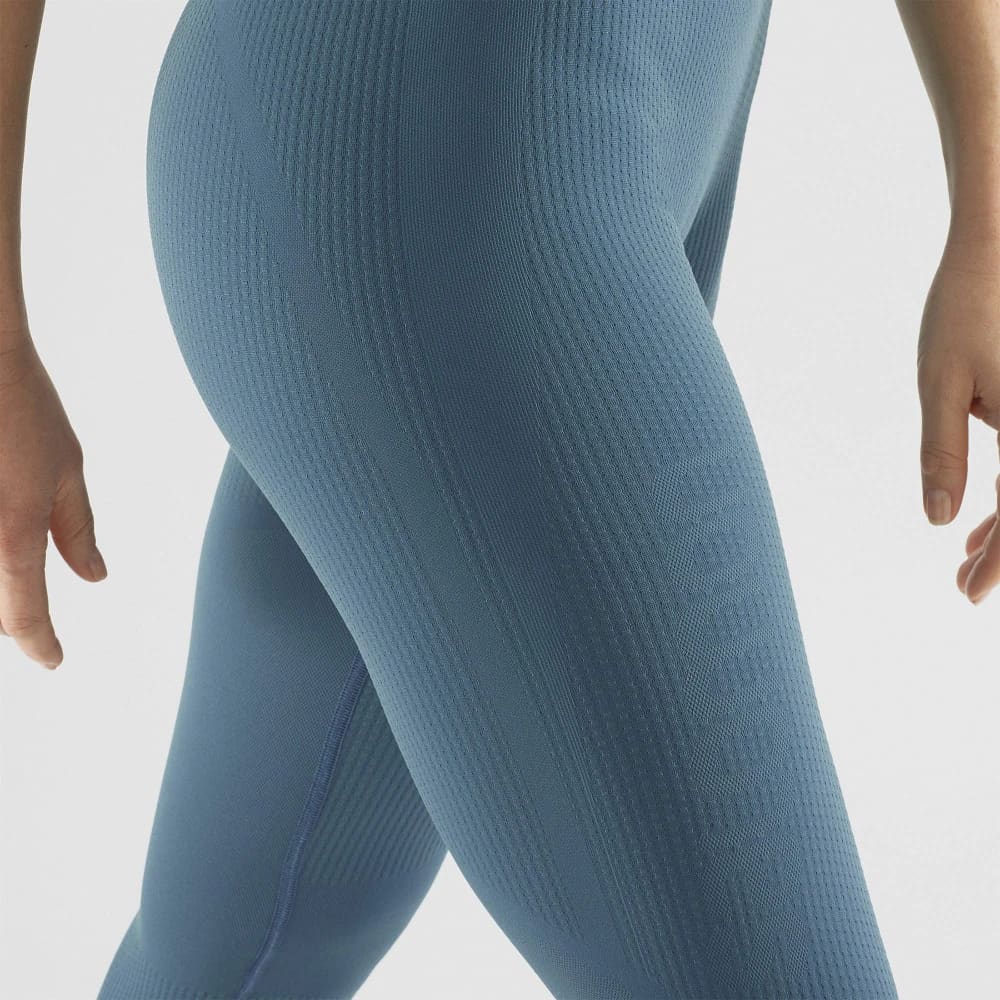 XA WARM Women's Tights
The XA WARM tights for women are manufactured from a soft, brushed, stretch fabric that feels great next to your skin. They are perfect for comfortable warmth on cold morning runs or winter trail trips. The broad waistband with flat seams won't compress or bind when you move or sit.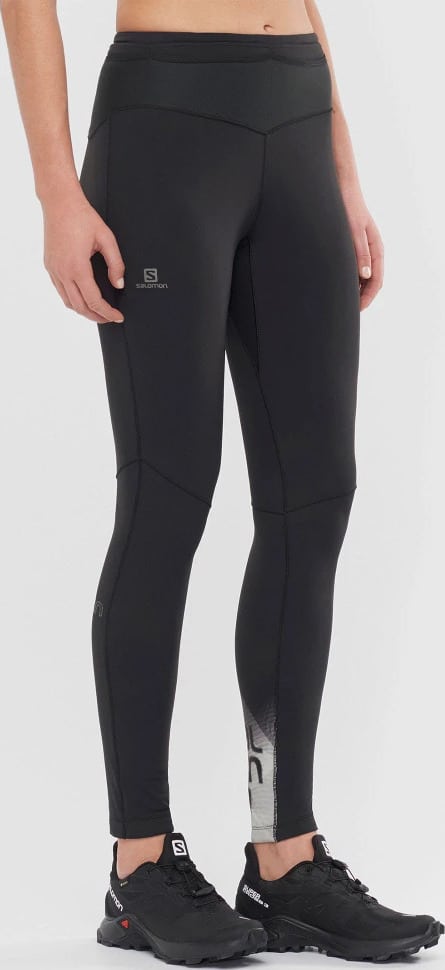 Salomon also added a 360° pocket system to stash essentials. These leggings are made from 79% Polyamide and 21% Elastane with a slim fit and regular bottom length.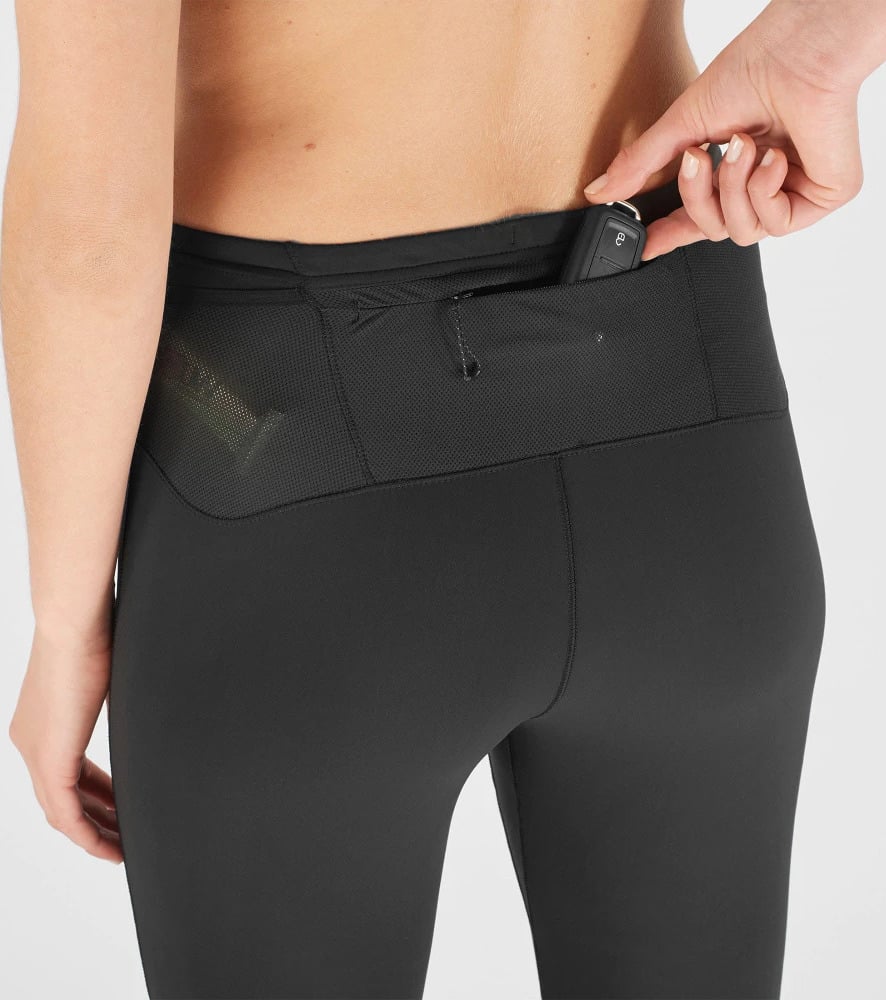 ESSENTIAL MOVE ON SEAMLESS Women's Leggings
Made from 73% Polyamide, 17% Elastane, and 10% Polyester, the ESSENTIAL MOVE ON SEAMLESS tights for women are one of Salomon's most comfortable leggings. The integrated high-waist and structured fabric in the hip and thigh areas lightly support and shape. Because it is zipper-free, these leggings also work great for floor exercises like stretching or yoga.

You can also wear them for a run or while lounging at home with their comfortable nature. Seams in important areas are removed to reduce chafing and guarantee greater freedom of movement. They are made from 73% Polyamide, 17% Elastane, and 10% Polyester that wick moisture and make these leggings dry quickly.

ESSENTIAL Women's 5/6 Tights
The ESSENTIAL Women's 5/6 Tights are made from 88% Polyester and 12% Elastane, making them ultra-comfortable. They are stretchy, minimalist, and great at handling moisture.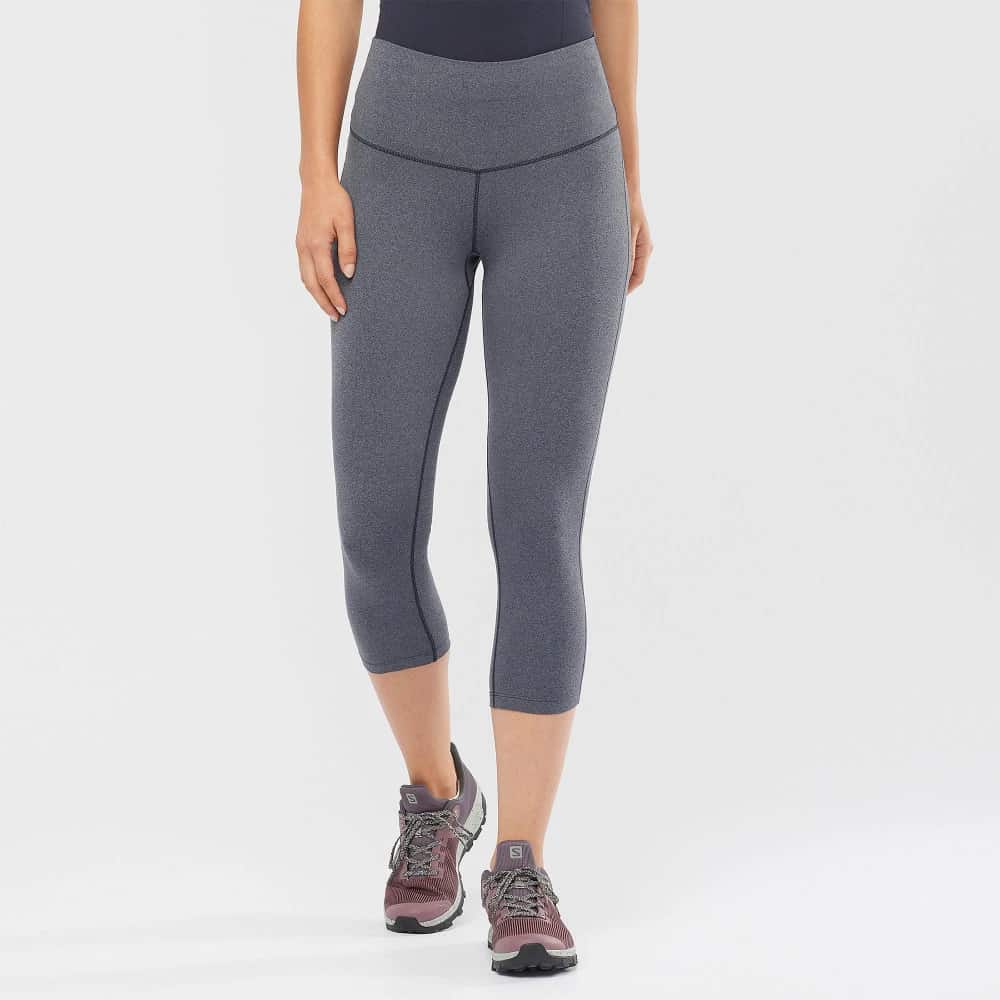 They are so comfortable that you can wear them hiking, hitting the gym, or doing yoga. These tights have a wide built-in waistband and a hidden pocket in the waistband. They have a 51cm Inseam and a mid-length bottom.

Women's Sports and Running Tights – In Summary
That's our close-up look at Women's Sports and Running Tights.
A good pair of leggings feel like your second skin, and they are comfortable to wear even for an extended period. Salomon leggings have these qualities, and they are also soft and resistant at the same time. They are not restricting, so you can use them in different activities inside or outside the gym. try them on and experience comfort and breathability in your most extreme activity.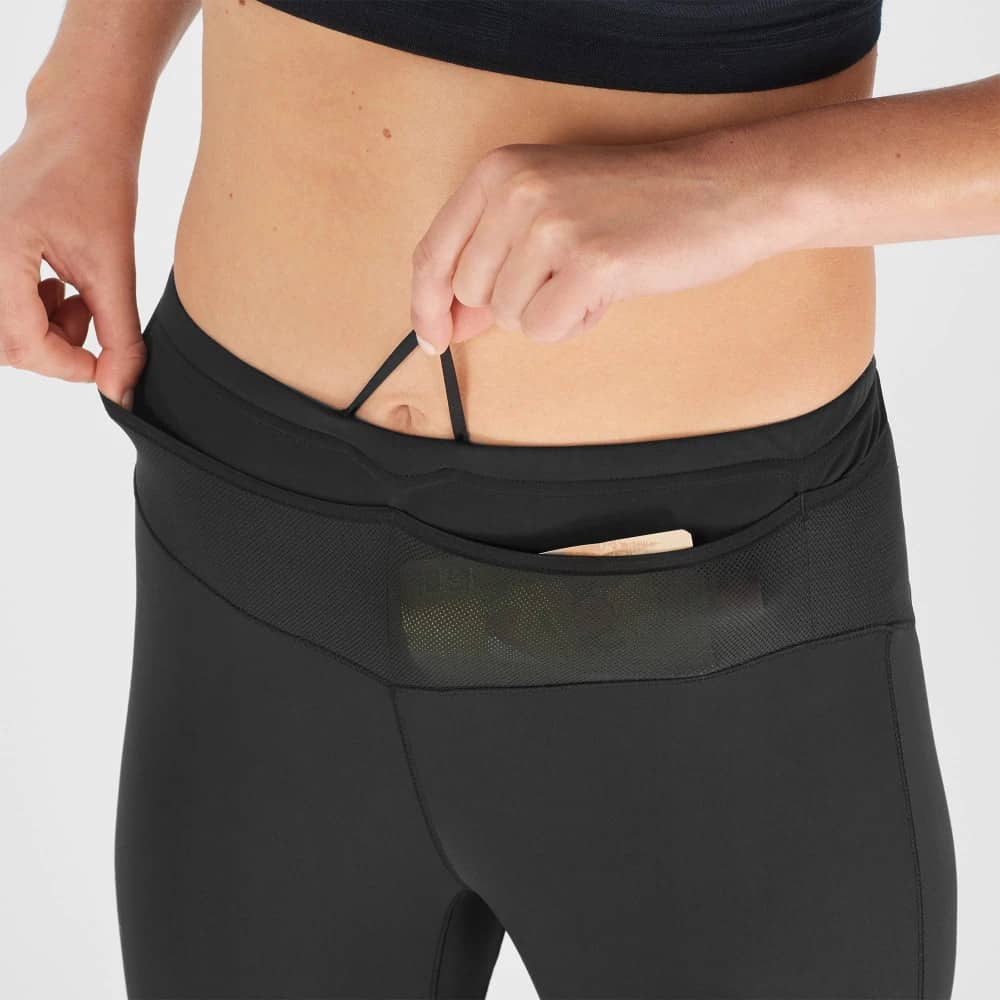 Photo Credits
Product photos on this page are property of Salomon.
This website is not affiliated or associated with CrossFit, Inc. CrossFit is a registered trademark of CrossFit, Inc.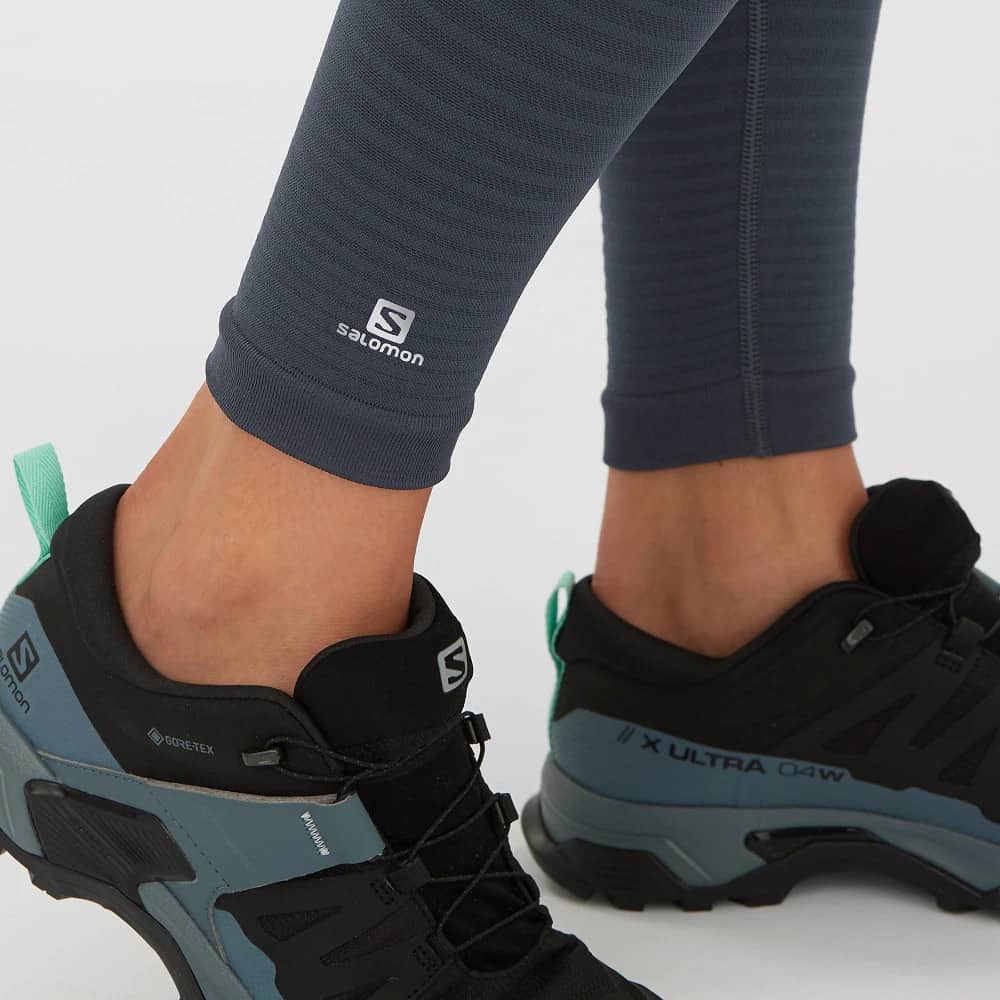 Affiliate Disclaimer
We are an affiliate of Salomon and others that sell this training gear. If you buy clothing or other training gear after clicking the links in this article, we receive a small commission at no extra cost to you. This helps us to bring you in-depth information and content on these great training products.