Need a face mask for exercising, working out, or training?
There aren't too many options yet – but we think the best bet for a facemask for athletic use is the UA SPORTSMASK>.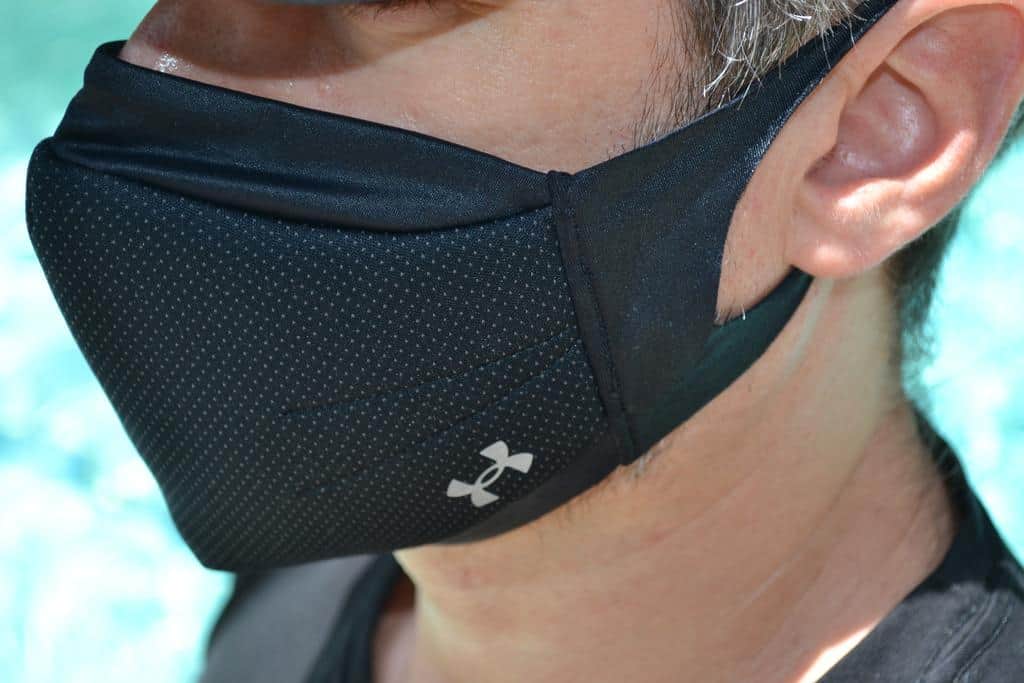 Our review pair of masks has arrived! (We're testing two different sizes). Let's talk about what makes this the best facemask for working out.
Here's the product we are reviewing: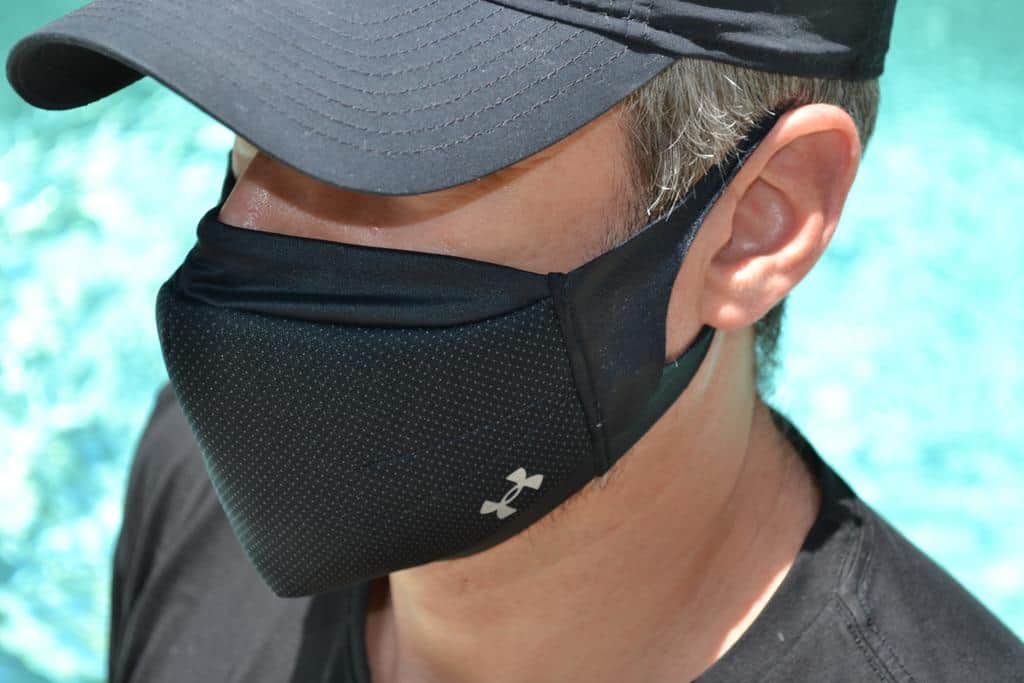 UA SPORTSMASK – The Facemask Designed for Athletes and Working Out
As soon as the CDC recommended wearing a facemask (even for healthy people), UA got right to work and started building prototypes for athletes, trainers, and fitness enthusiasts.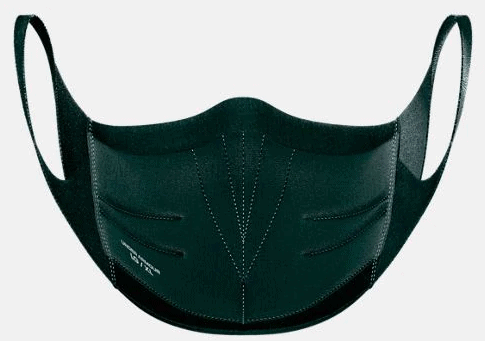 What is so special about a facemask for athletes?
Well, it has to provide airflow – but also minimize the moisture and droplets that your exhalation can produce.
It also has to be comfortable and stay put – for running, training, HIIT workouts, CrossFit and more.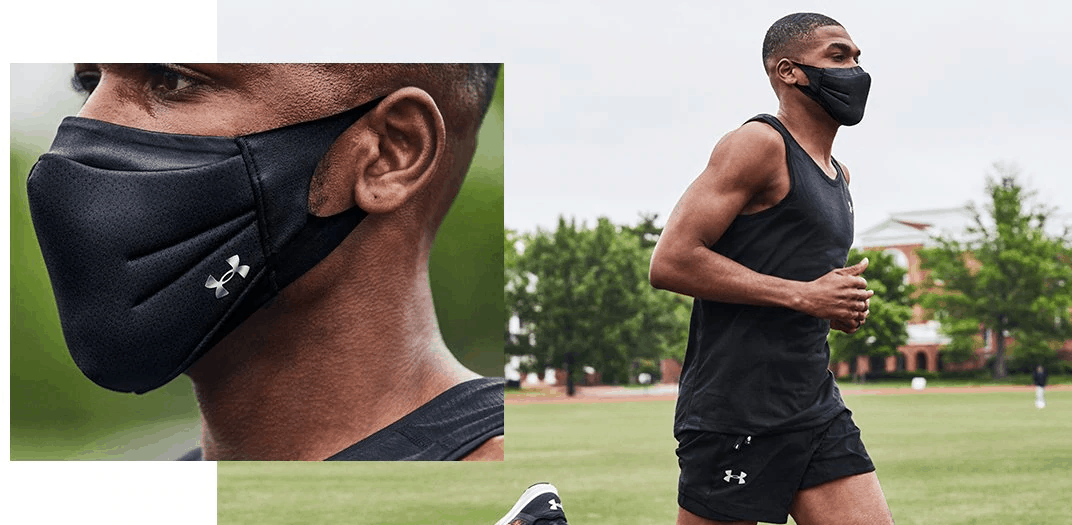 How did UA do this?
They use high-performance UA materials, and this mask is designed to be worn all day and when playing sports or exercising.
The mask uses a 3 layer setup. The structured face mask design sits up off of your face and lips.
This means improved comfort and most importantly – breathability.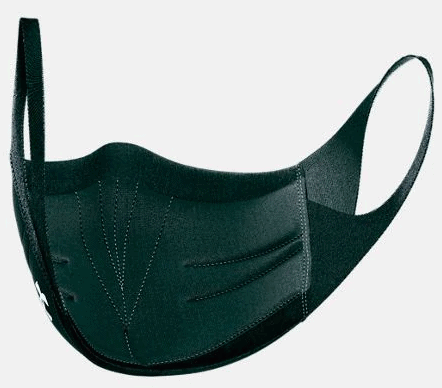 That 3 layer system uses a water-resistant outer shell that also has a breathable spacer fabric.
The innermost layer has a special anti-microbial treatment – to help keep this face mask fresh.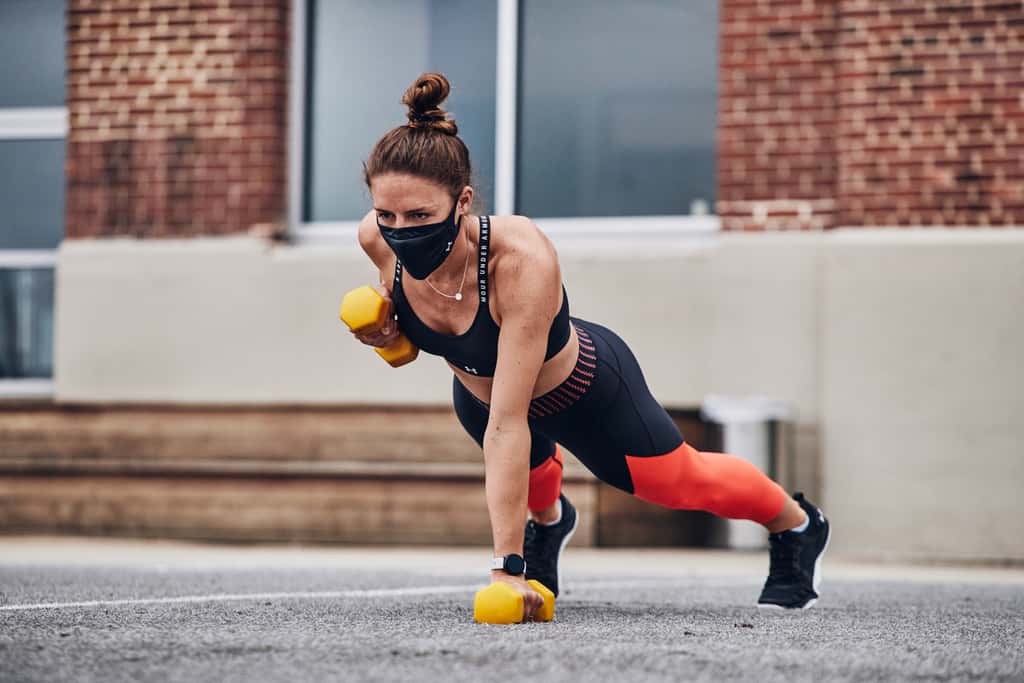 It also uses UA's Iso-Chill fabric on the interior and the ear loops to give it a cool to the touch feeling.
How about sizing? There are several sizes available – see the sizing guide on the UA website for details.
Just use a flexible tape measure to find your size – measure from the bridge of nose to just past the ear canal.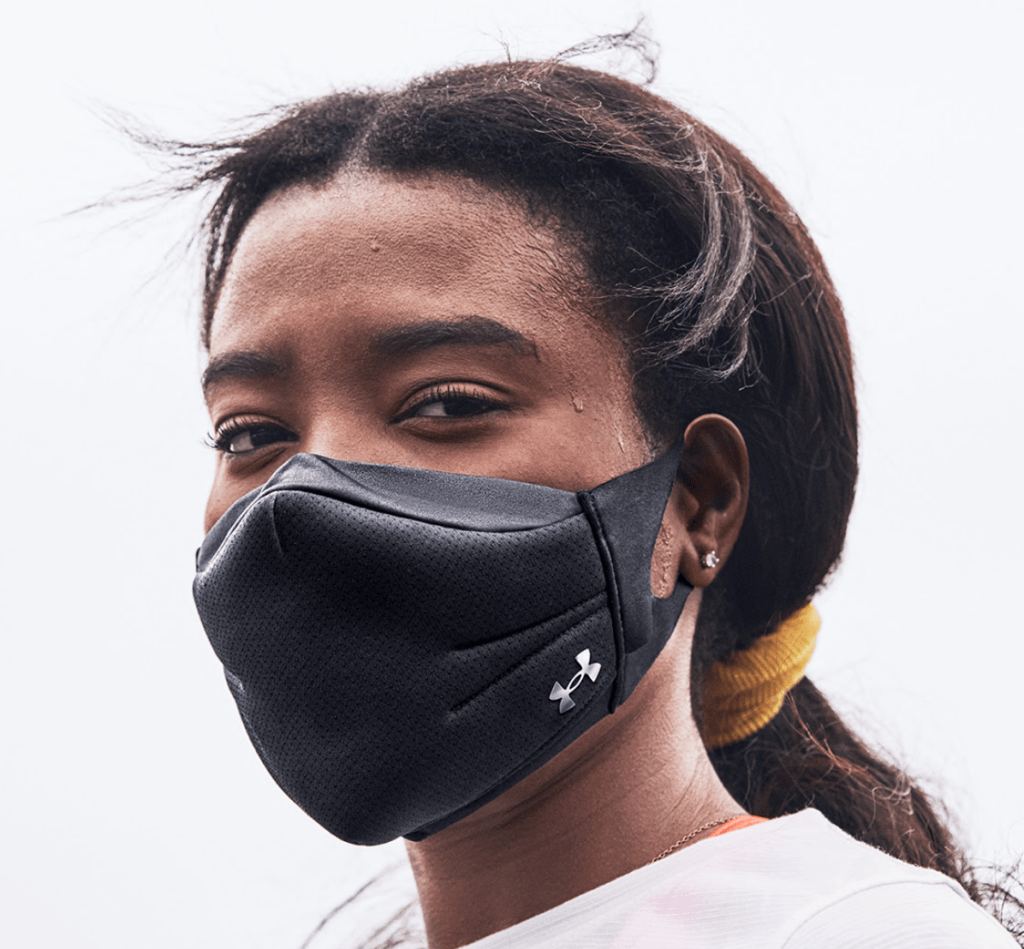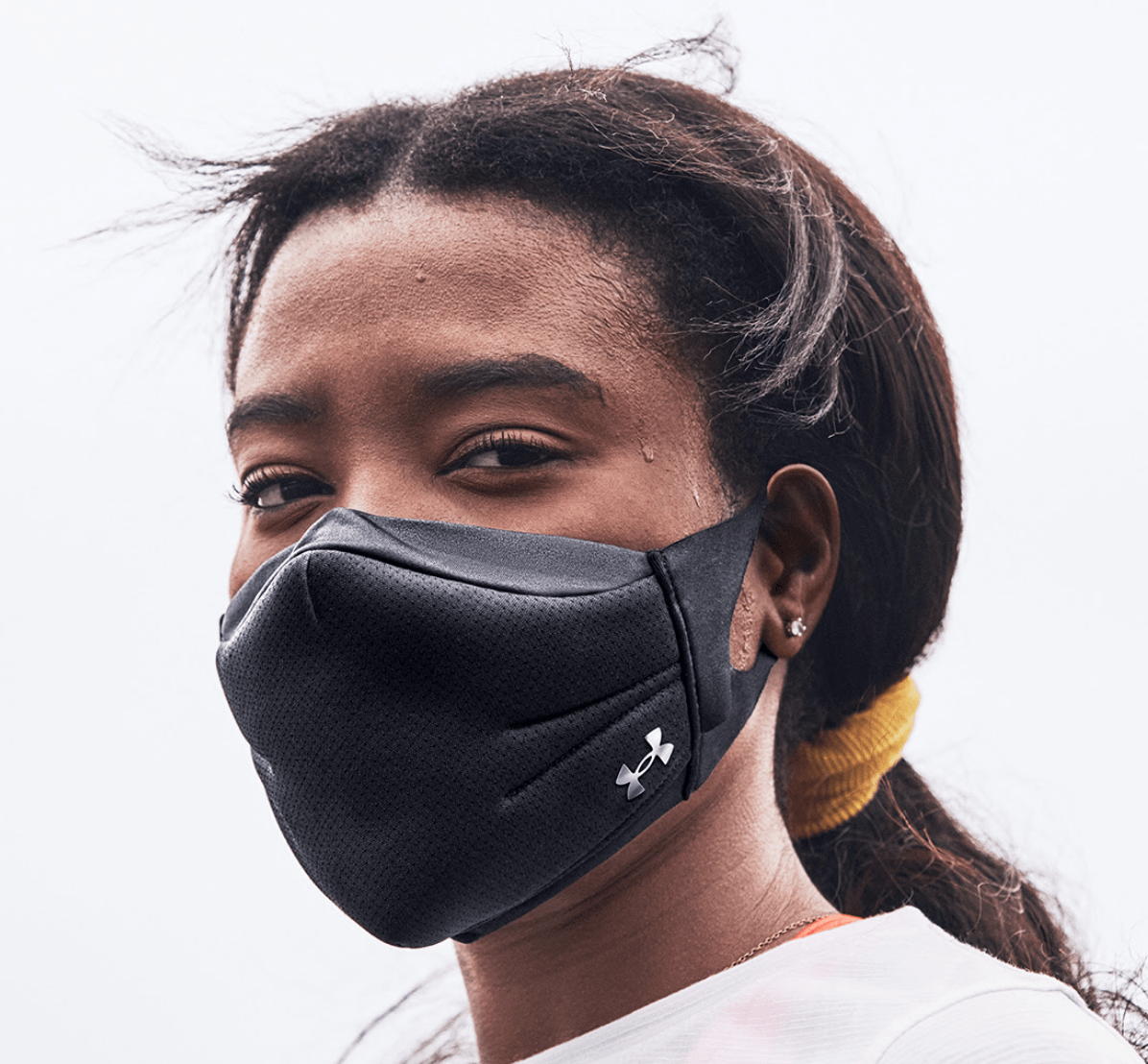 You'll notice that this facemask has a soft and adjustable nose bridge – that lays flat.
The stretchy ear loops make this mask easy to take on and off – even with other headwear like a hat – or headphones (or hearing protection).
You'll find a washable, anti-microbial carrying pouch too – and it has a locker tag to mark your name or jersey number.
Please note, this is an athletic focused mask intended for daily wear and use in sports or exercise by healthy individuals.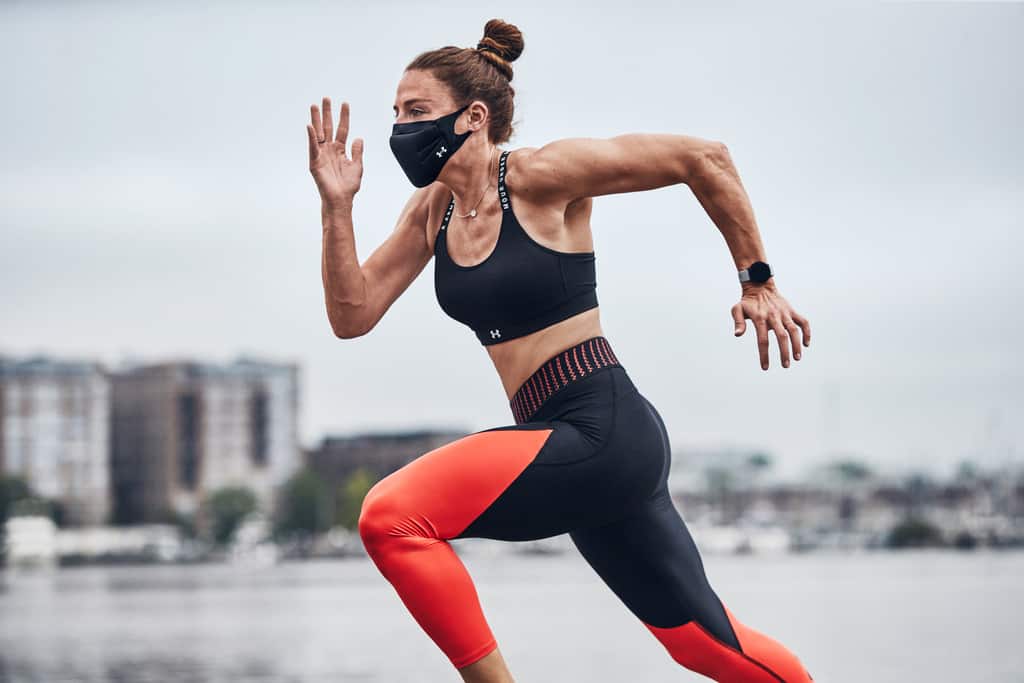 This is NOT a medical mask – so don't use it for surgery or in a health care setting.
It should not be considered as Personal Protective Equipment (PPE) but it should help prevent the spread of viruses and germs through droplet transmission.
The 3-layer system does meet the WHO recommendations for a fabric face mask.
What's it made out of? The outer layer is 100% Polyester, the insert is 100% Polyurethane, and interior of the mask and ear loops are made from stretchy 77% Nylon/23% Spandex.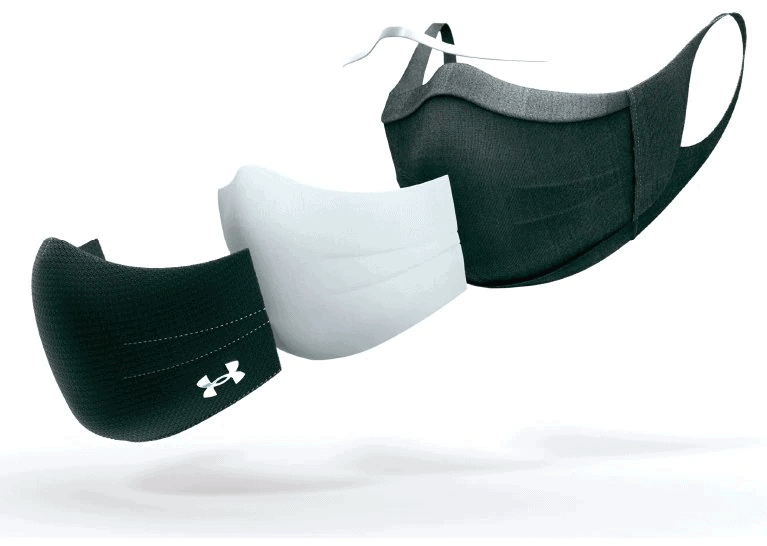 Best Facemask for Running
This UA facemask has the airflow you need for running, and a cool feel for comfort.
It also fits well and is comfortable for running, jogging, training, and more.
The fit is secure, but not tight.
The adjustable nose bridge helps greatly with comfort – and if you wear glasses.
Use this mask over and over – it is meant to be reused – so it is an environmentally friendly option.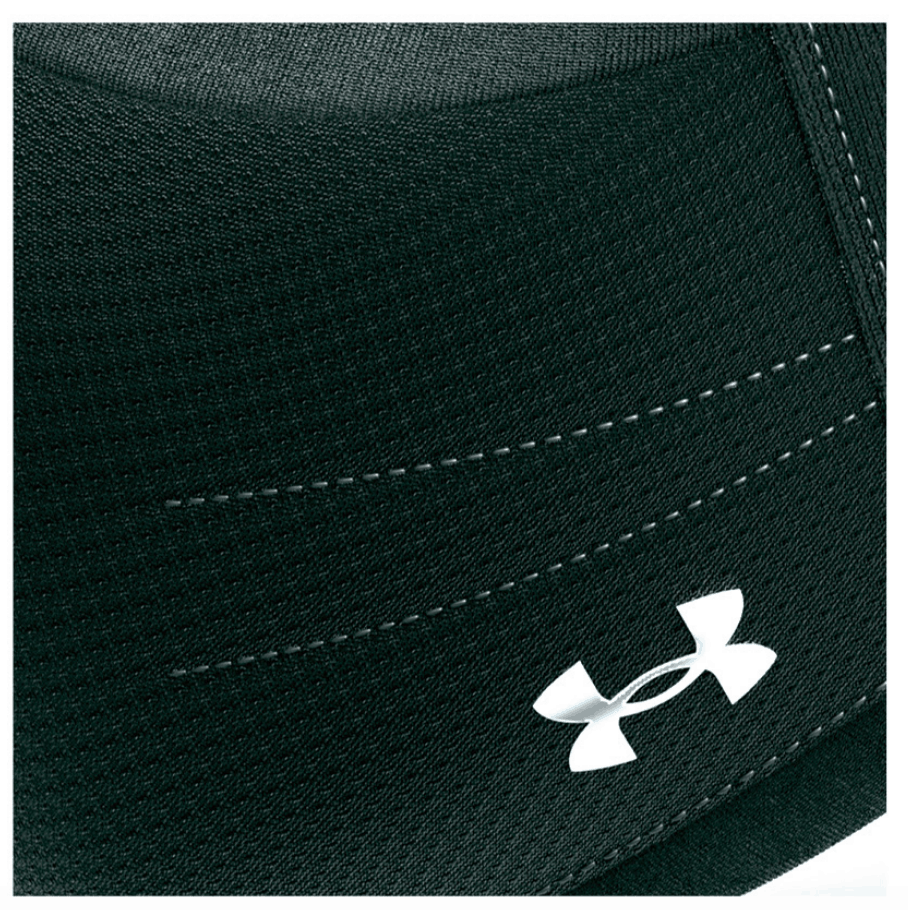 UA SPORTSMASK ½ Gaiter – The Newest Addition to UA's Sportsmask
With athletes in mind, Under Armour came up with UA SPORTSMASK ½ Gaiter. This sports mask can be worn all day and is the best fit for running or training outside. A gaiter is a tube of fabric that goes around the neck. It provides light warmth and moisture-wicking from the neck and head, making it perfect for outdoor activities like running. It is less restraining than a face mask, which decreases the feeling of claustrophobia that some people experience in wearing masks.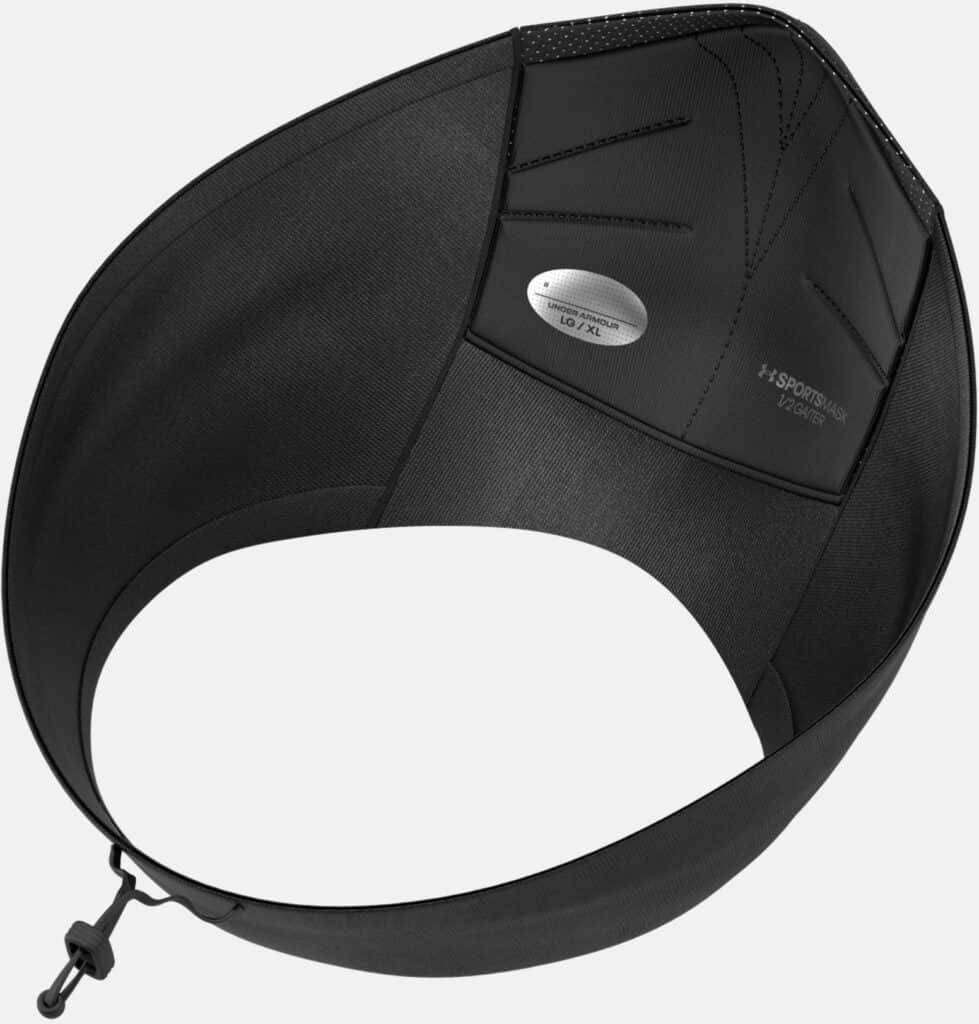 UA SPORTSMASK ½ Gaiter has a wrap-around frame with an adjustable cord for a tight fit & simple pull-down when not in use. The gaiter's outer shell is water-resistant, and the nose-wire and chin elastic are excellent at eliminating holes.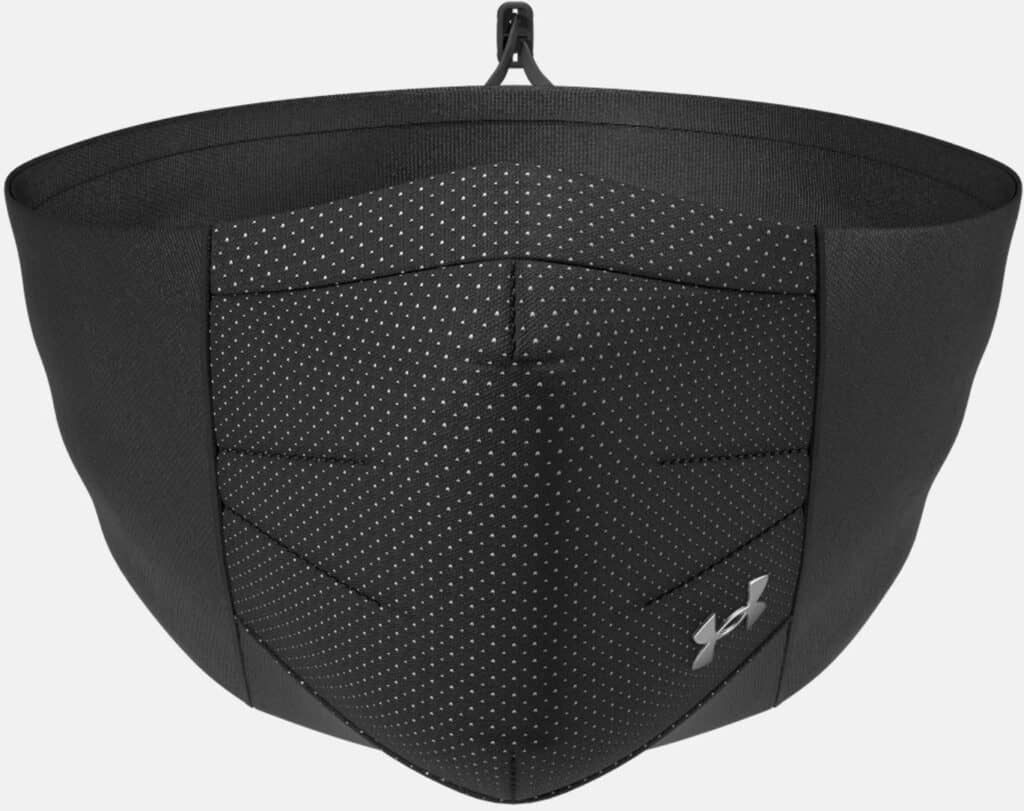 The mask is always kept fresh with its anti-microbial treatment on the inside layer. Its polyurethane open-cell foam allows air within but makes it difficult for moisture & sweat to reach through.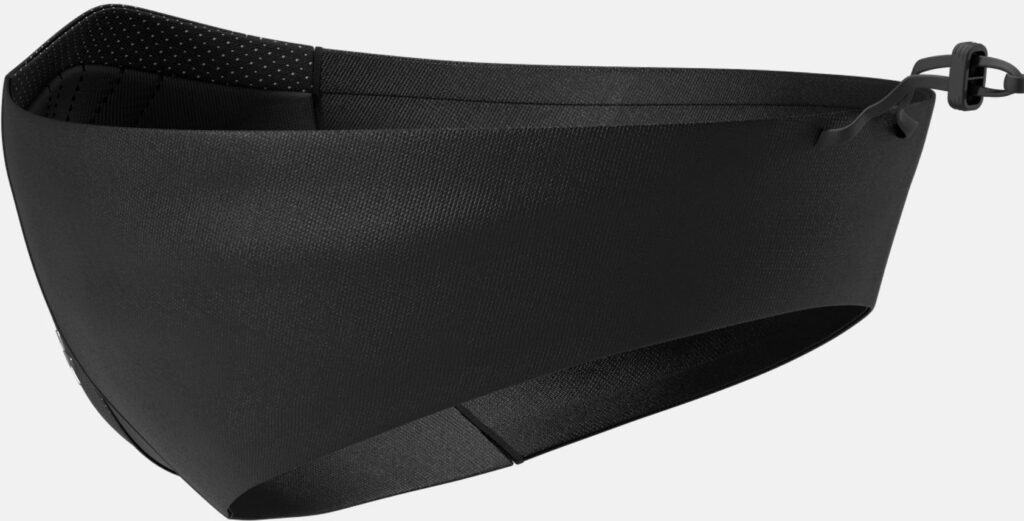 Looking for more workout clothing options from UA? Check out Project Rock clothing for men or for women.
Photo Credits
Some product photos on this page are property of Under Armour, Inc.
This website is not affiliated or associated with CrossFit, Inc. CrossFit is a registered trademark of CrossFit, Inc.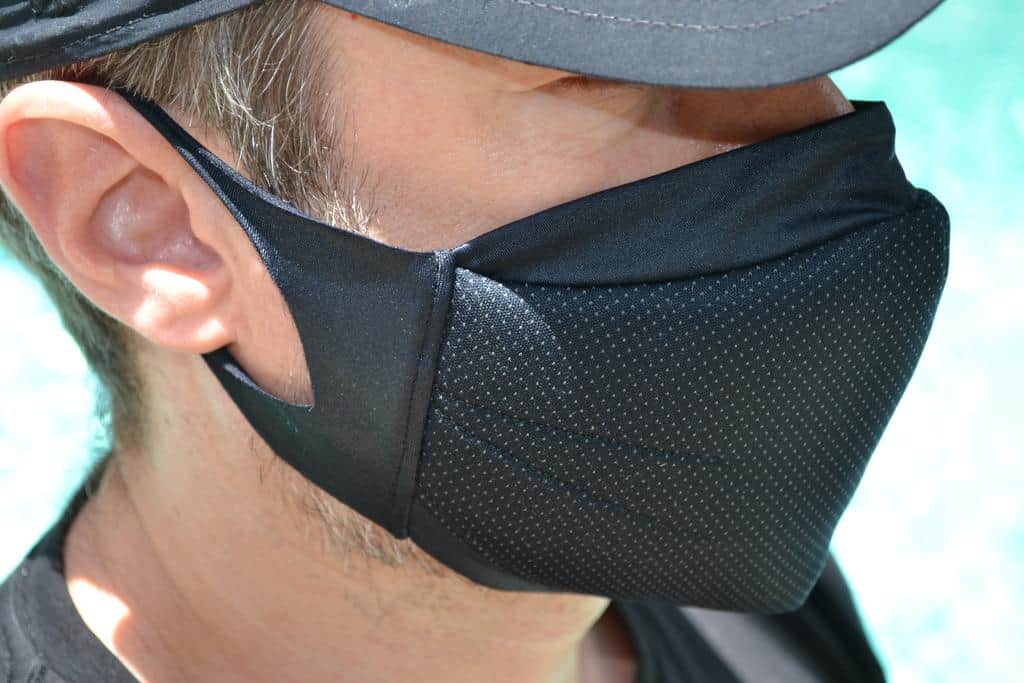 Affiliate Disclaimer
We are an affiliate of Under Armour. If you buy shoes, clothes, or facemasks after clicking the links in this article, we receive a small commission at no extra cost to you. This helps us to bring you in-depth information and content on training gear for your workout.