INOV-8 has launched a new CrossFit training shoe in their F-Lite line.
The INOV-8 F-LITE G 300 is available now.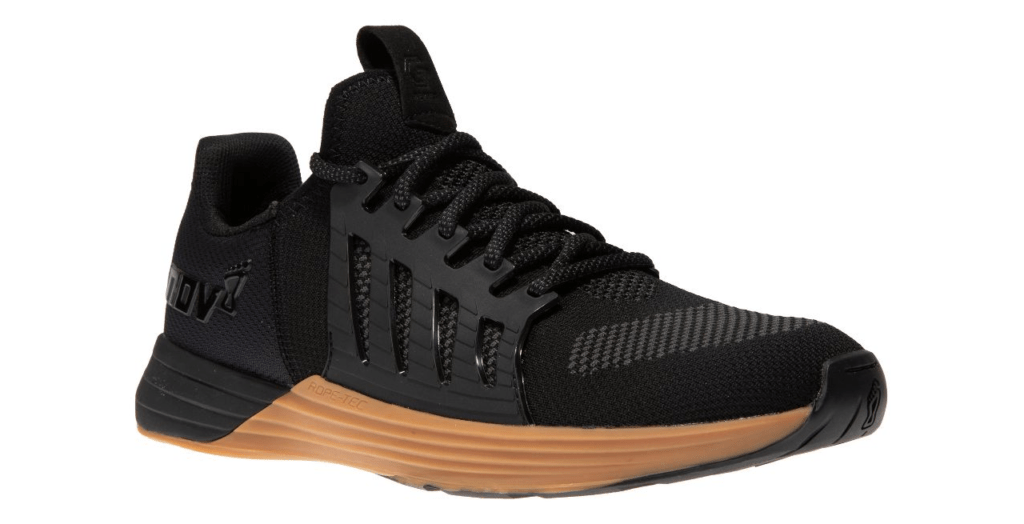 If you are accustomed to running shoes, you may find the features of a good cross trainer a bit baffling.
But, we'll explain the key differences here.
Let's take a look at some of the features.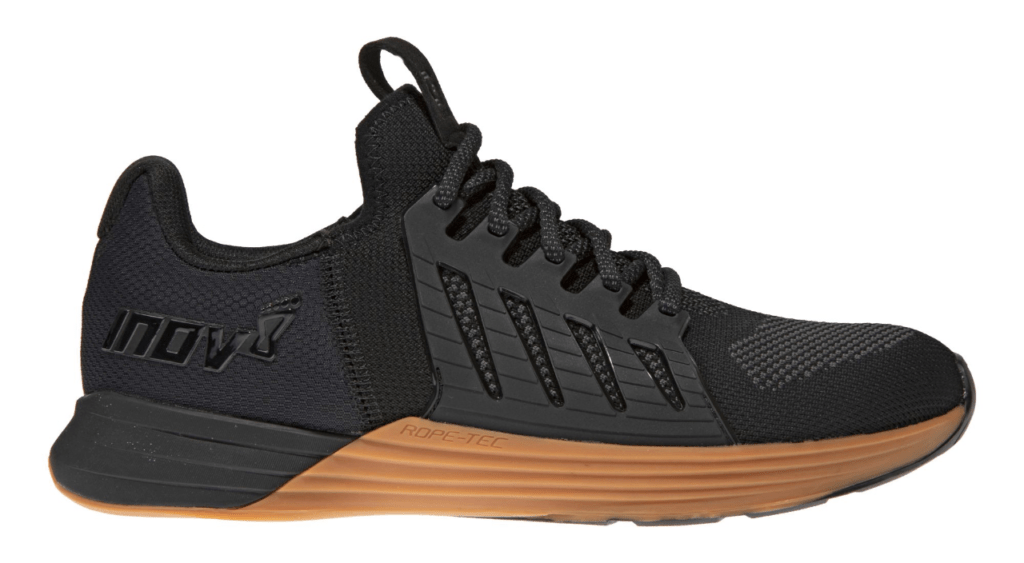 This shoe has a 6 millimeter heel to toe drop.
That's an indicator of the amount of heel raise that the shoe has.
It's not unusual for a running shoe to have a 10 mm heel to toe drop.
But for the CrossFit WOD we need something more versatile.
This shoe has LESS drop than a typical running shoe, and a LOT LESS drop than a "lifter" – which is what we call Oly lifting shoes.
Heel raise is good for some things – but a hindrance for others.
Since we'll be lifting, jumping, running, jumping rope, etc. we need a moderate drop for best results.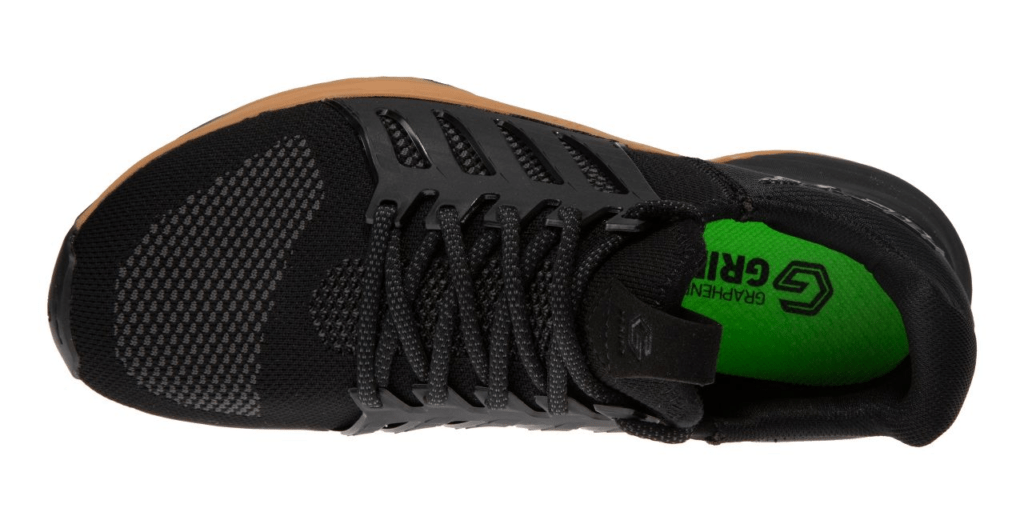 Some of these moves – like the Olympic lifts – are very explosive movements.
The snatch and clean in Oly lifting require some explosiveness – and if our shoes are shifting around on our feet that's a waste of energy – and a possible source of injury.
The TPU cage is integrated with the laces to ensure the fit is plenty secure.
TPU is a type of plastic – it's slick, flexible, but extremely tough.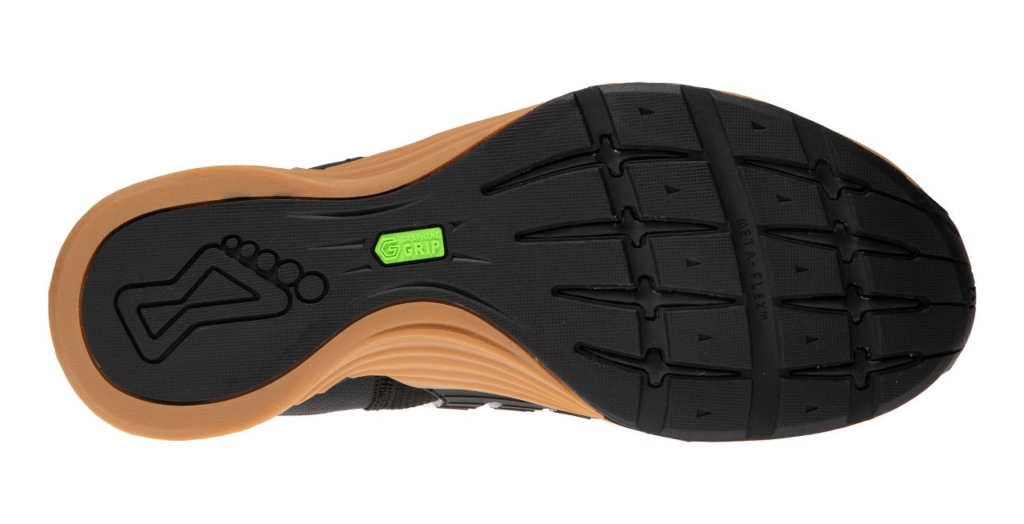 There's also an internal stabilizer in the midsole of the shoe.
That helps for heavy weightlifting.
The G 300 comes in Men's and Women's versions – but there doesn't seem to be much of a difference (we'll update this if we find out more.)
Check back soon, and we'll have hands on coverage (and a full review) of this great new training shoe.