Let's take a look at Women's Sports Pants.
The pants you wear on an outdoor adventure, especially in cold and windy weather, can make a huge difference whether you will enjoy your experience or not. Sports pants with qualities like windproof, water repellant, and waterproof will help you have the time of your life while doing activities like snowboarding, hiking, skiing, and sledding on rugged terrain.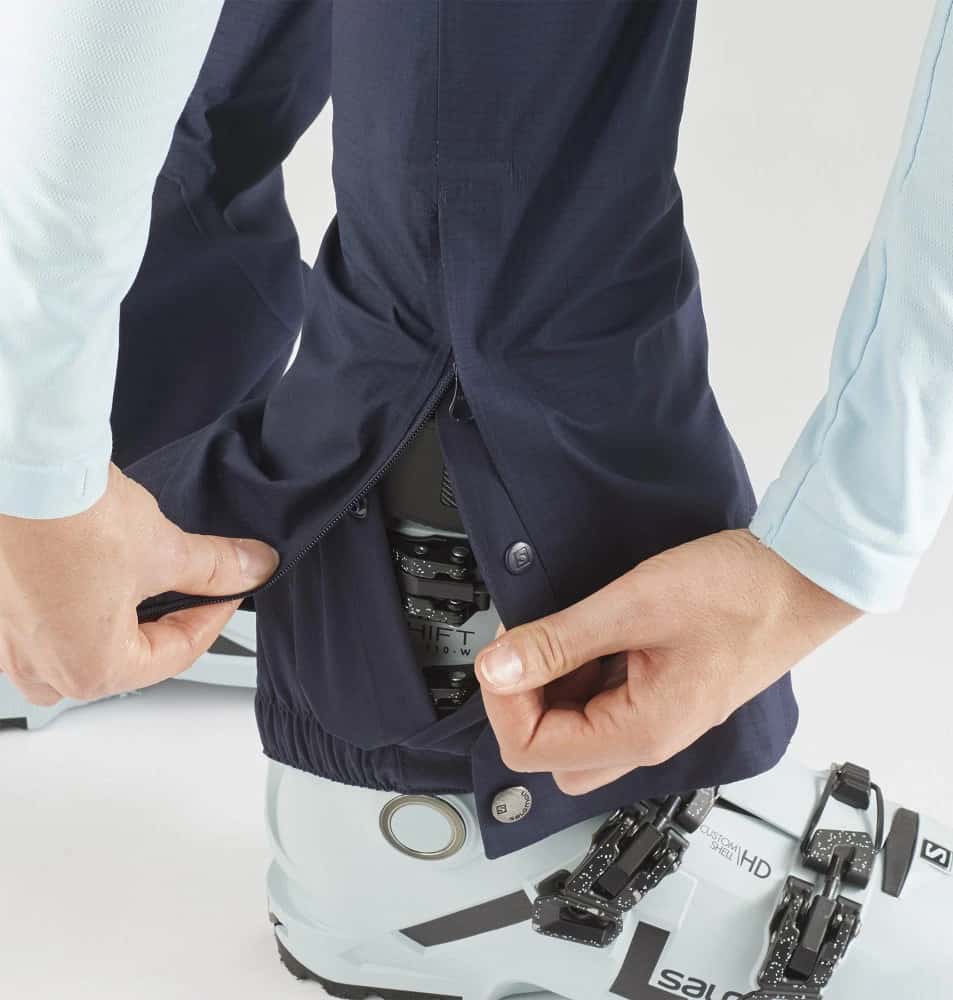 Here are some of the styles we are going to look at:
Women's Sports Pants – Overview
Hiking pants should have lightweight, quick-drying, comfortable, versatile, and adaptable qualities so you can endure the cold and make your adventures more fun. Though they have plenty of pockets, they are still lightweight and have no bulk. Hiking pants should also dry fast and are made from materials that wick and repel water and do not hold water. This property is critical in mountain areas and cold temperatures with rainy weather.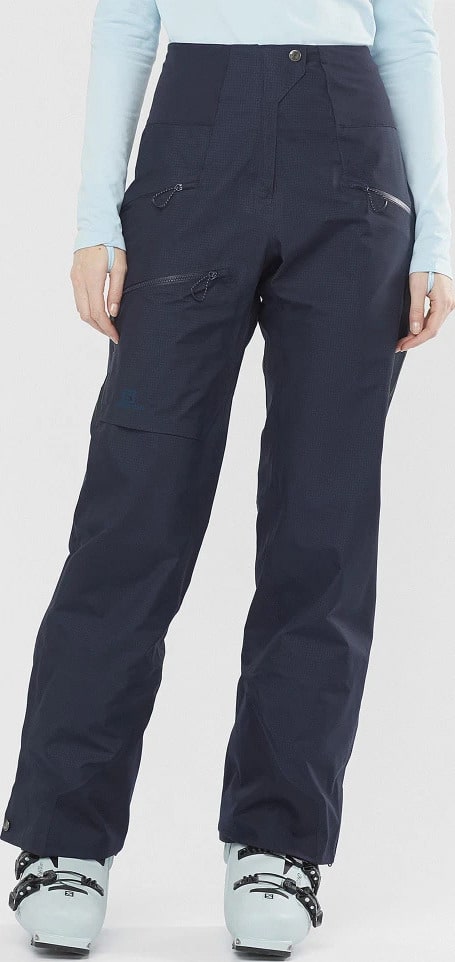 Hiking pants also allow flexibility and versatility so you can fully enjoy your outdoor adventures. Sports Pants from Salomon are made of high-quality materials that are water repellent and windproof. They are also lightweight, comfortable, breathable, durable, and stretchy. Here are more detailed descriptions and qualities of Salomon Sports Pants.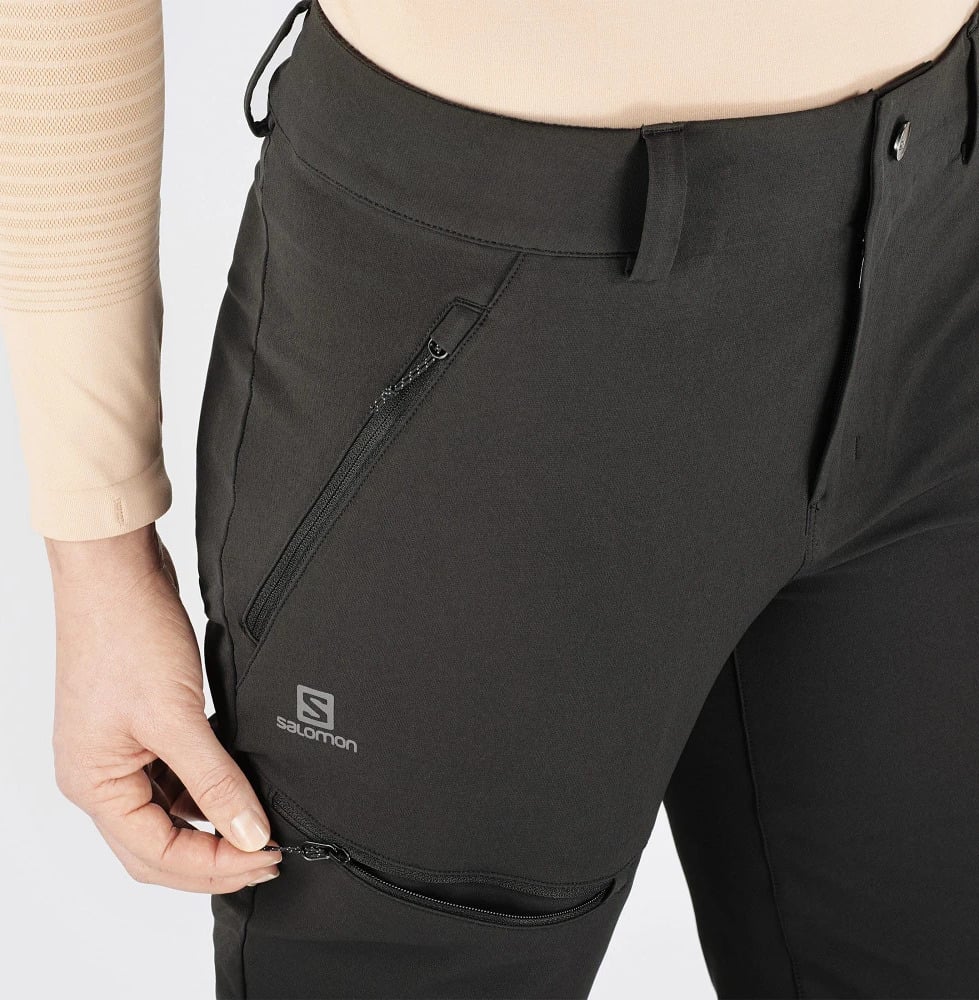 AGILE WARM
Perfect for everyday winter activity, the AGILE WARM move fast with the wind-blocking fabric on the front. AGILE WARM is one of the warmest Nordic pants in the line that blocks wind where you need it and keeps you warm during winter venture.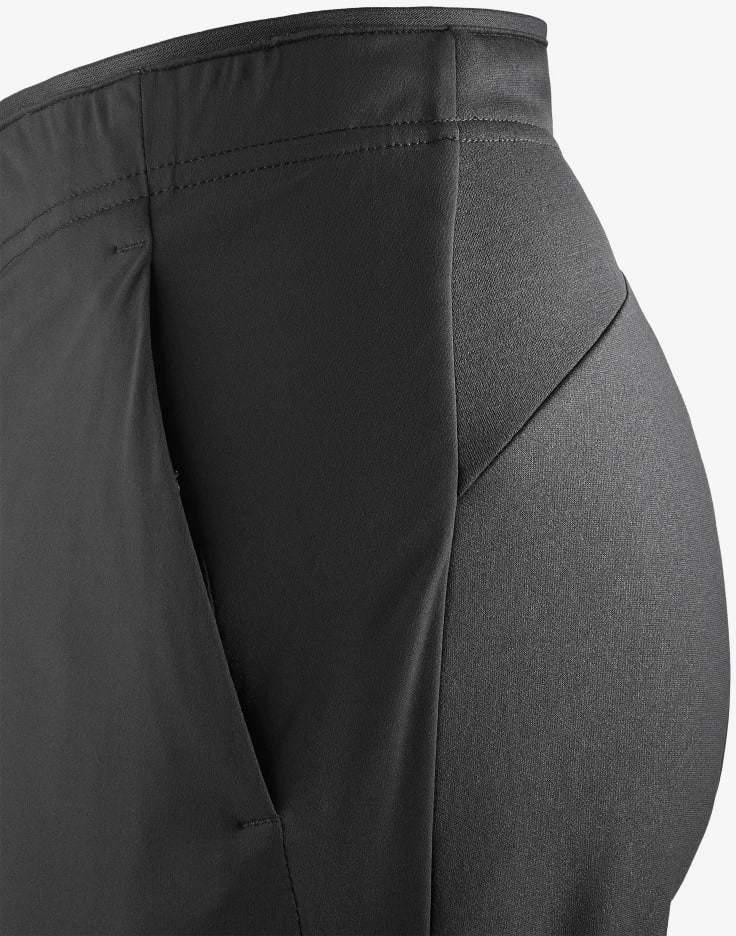 These pants are made to move and blend the warmth you want with the mobility you need for nordic skiing, winter hiking or snowshoeing, and more. They have a 79 cm inseam with a slim fit made from 100% Polyester.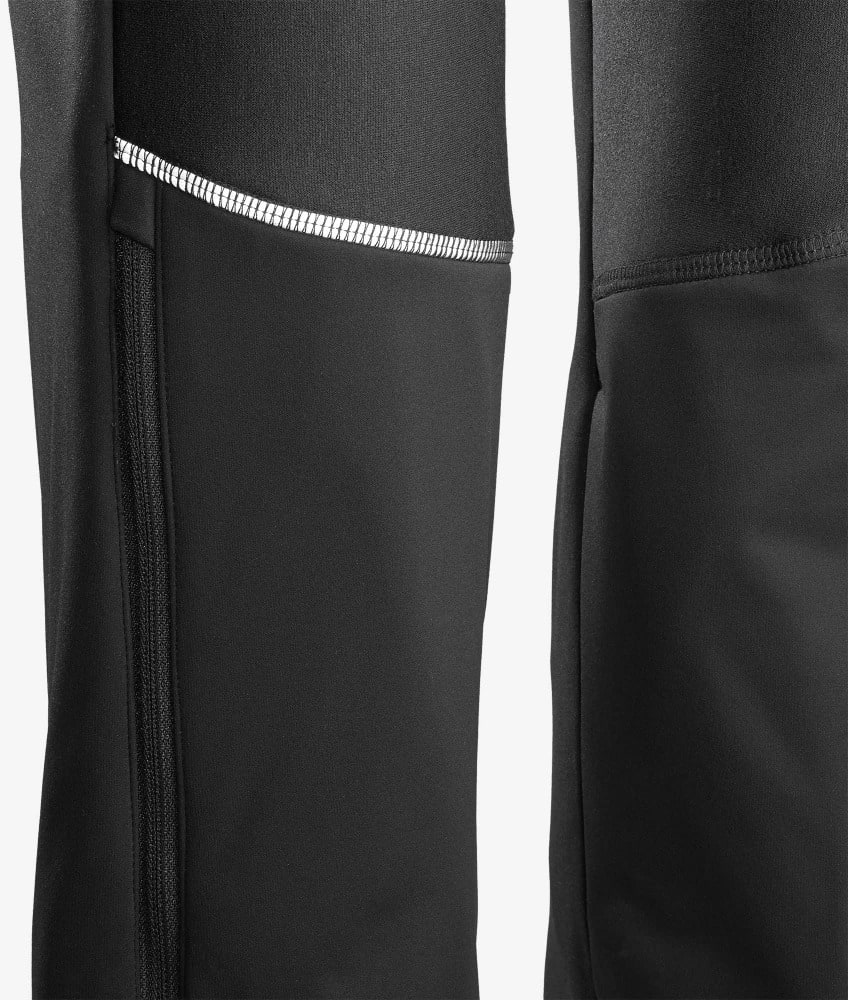 OUTBACK HIGH PANTS W
The OUTBACK HIGH PANTS W are modern, flattering outdoor pants with a classic design, a high waist, and wide, straight legs. The fabric is still sturdy and comfortable, made from 98% Polyamide and 2% Elastane. They have a 62 cm inseam and weigh 322 g.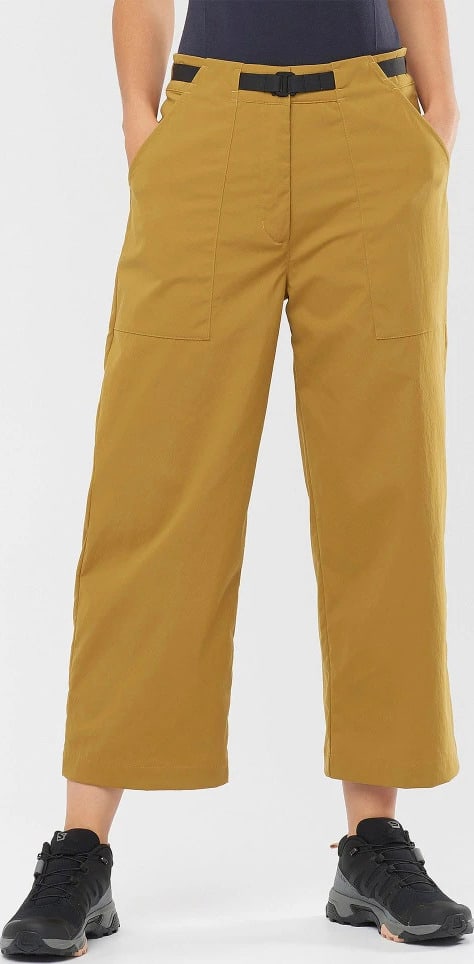 These pants are designed to last with their resistant stretch weave coated in a durable water-repellent finish (PFOA-free). They also adjust to any condition with the strategic pockets, an adjustable integrated waistband, and thicker weave.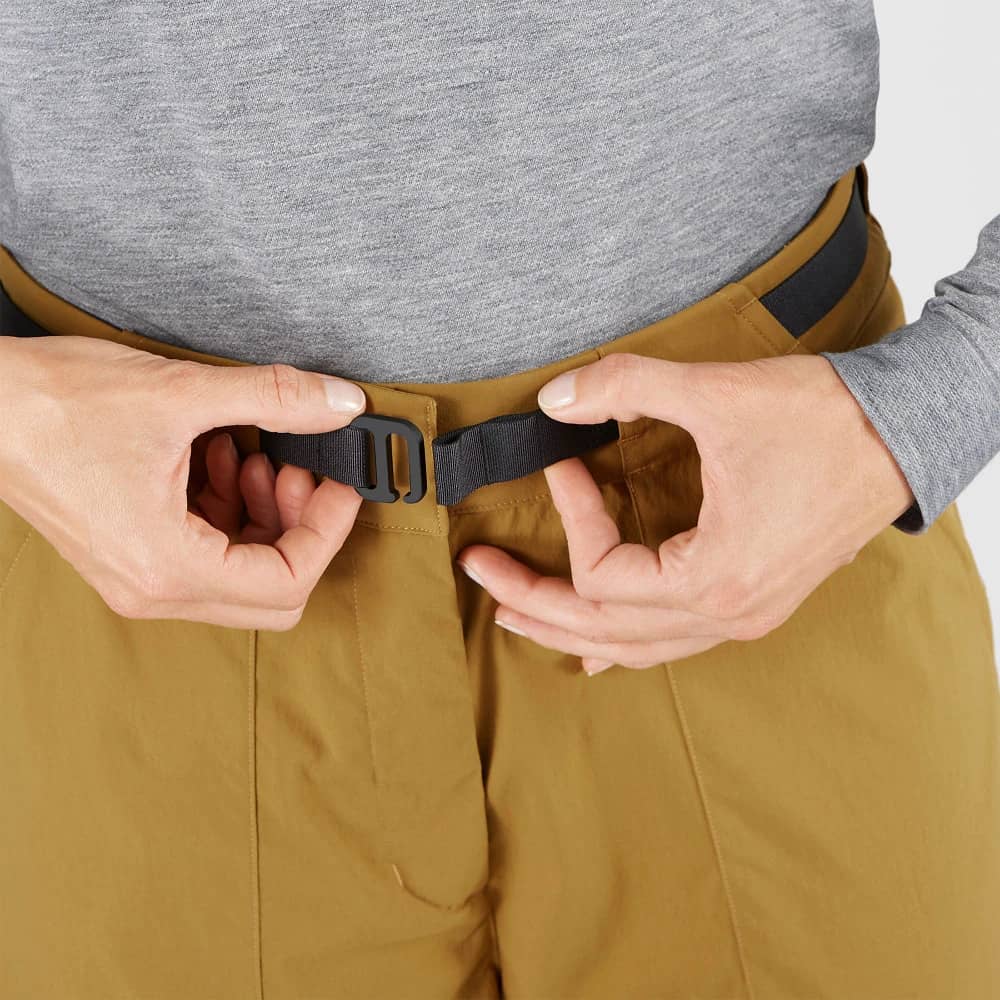 WAYFARER STRAIGHT PANT W
The WAYFARER STRAIGHT PANT moves with you and is perfect for outdoor activities. It is lightweight, versatile, and stands up to all kinds of damage on the trail. The straight fit transitions smoothly from hiking to boarding a plane or roaming the city.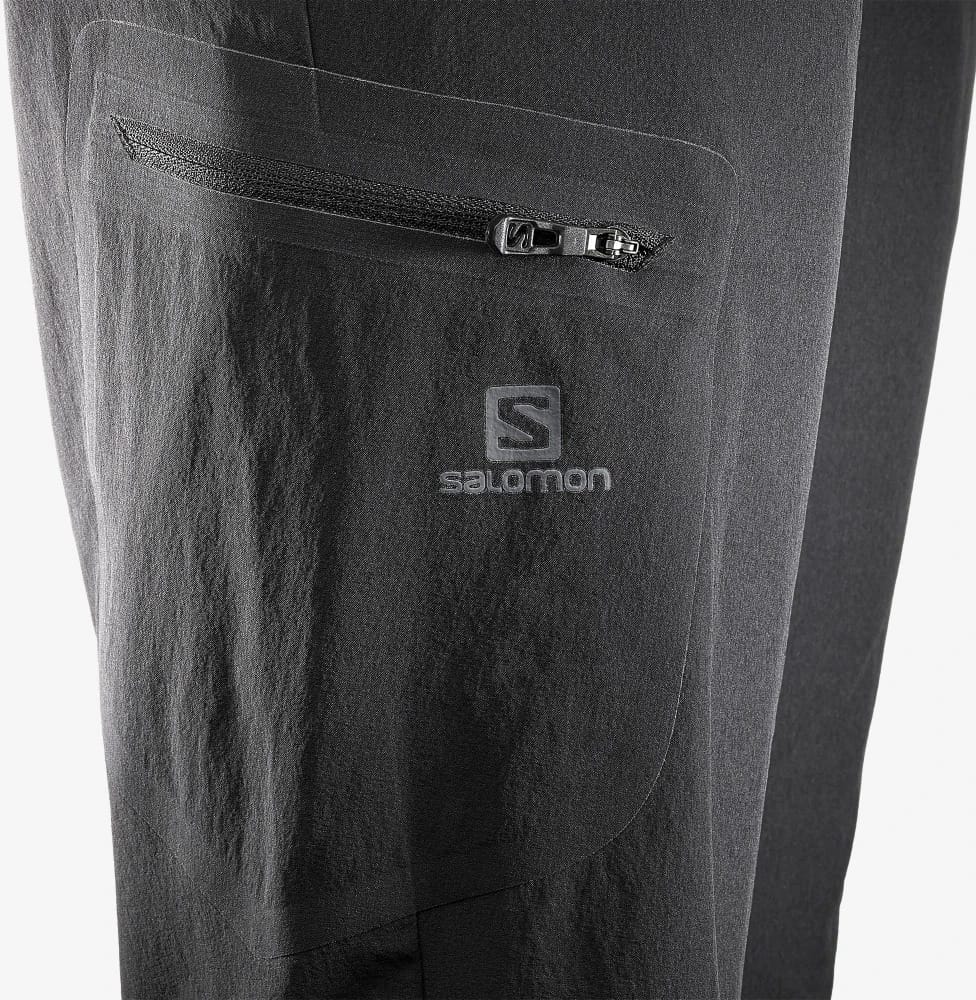 It is made of amazingly durable and a lightweight technical fabric that is windproof and has a water repellent treatment. It weighs 247 g with AdvanceSkin Techno made from 86% Polyamide and 14% Elastane.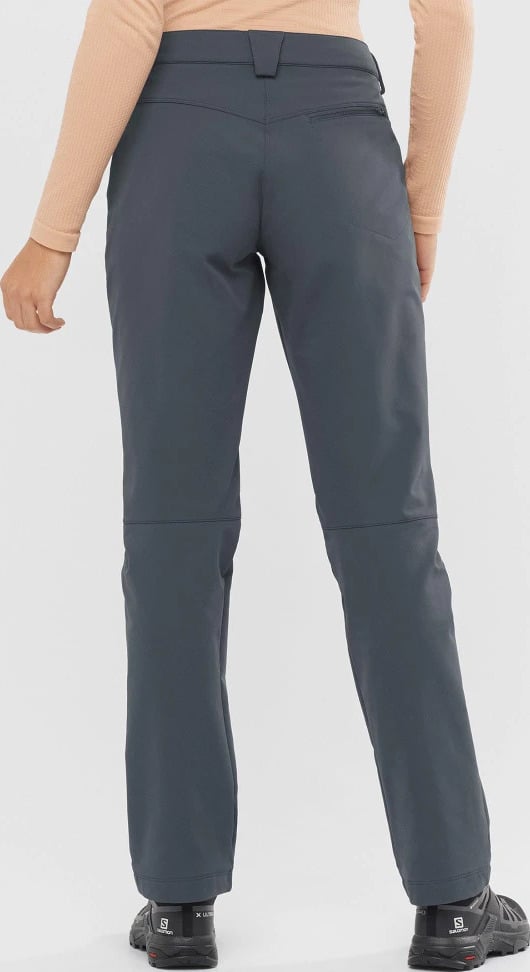 LIGHT SHELL Women's Pants
Loaded with lightweight stretch, the women's LIGHT SHELL pants shine in any endurance exercise. The overlay construction assures maximum protection, mobility, and breathability where you need it most. The pants are perfect for winter running and hiking, Nordic skiing, and ski touring. The overlay structure adds ultra-light wind protection to the thigh, granting extra warmth.
The light brushed knit fabric, and overlay structure keeps you comfy while also boosting breathability and ventilation. These pants stay put and follow your movement because of the four-way stretch, an active fit, and silicon print on the inner leg hem.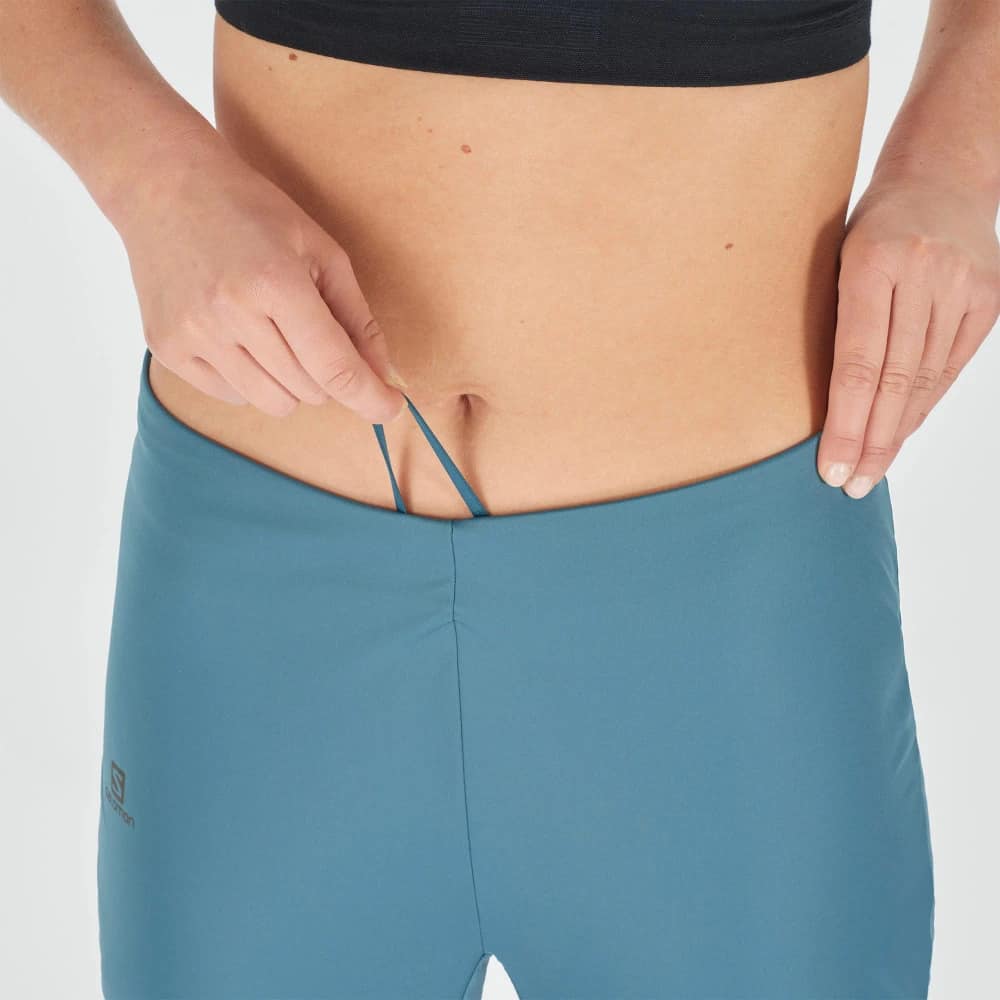 OUTPEAK GORE-TEX 3L Women's Pants
The lightweight, resistant OUTPEAK GORE-TEX 3L pants for women are perfect for ski mountaineering, rugged terrain, and erratic weather. The inner gaiter with hook, snaps on side openings, scuff guards, ventilation under waterproof zippers, and secure pockets make you fully equipped for ski mountaineering and off-track adventures.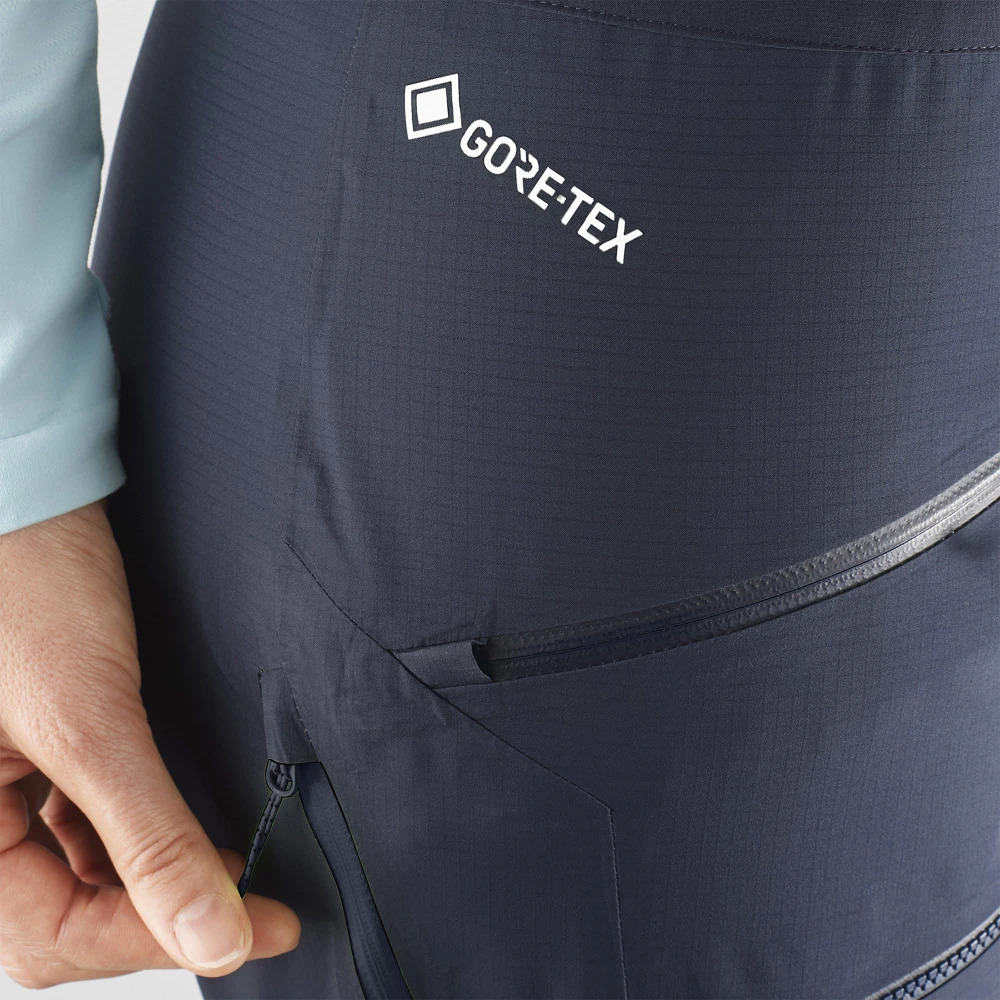 Ther pants are furnished with ultra-waterproof, ultra-breathable three-layer GORE-TEX Performance fabric so you can be ready to head off-piste, off-track, and into the mountains. These pants support your every movement with light material, a slim fit, MotionFit™ patterning, an adjustable belt, a high stretch waistband, articulated legs, and a comfort gusset.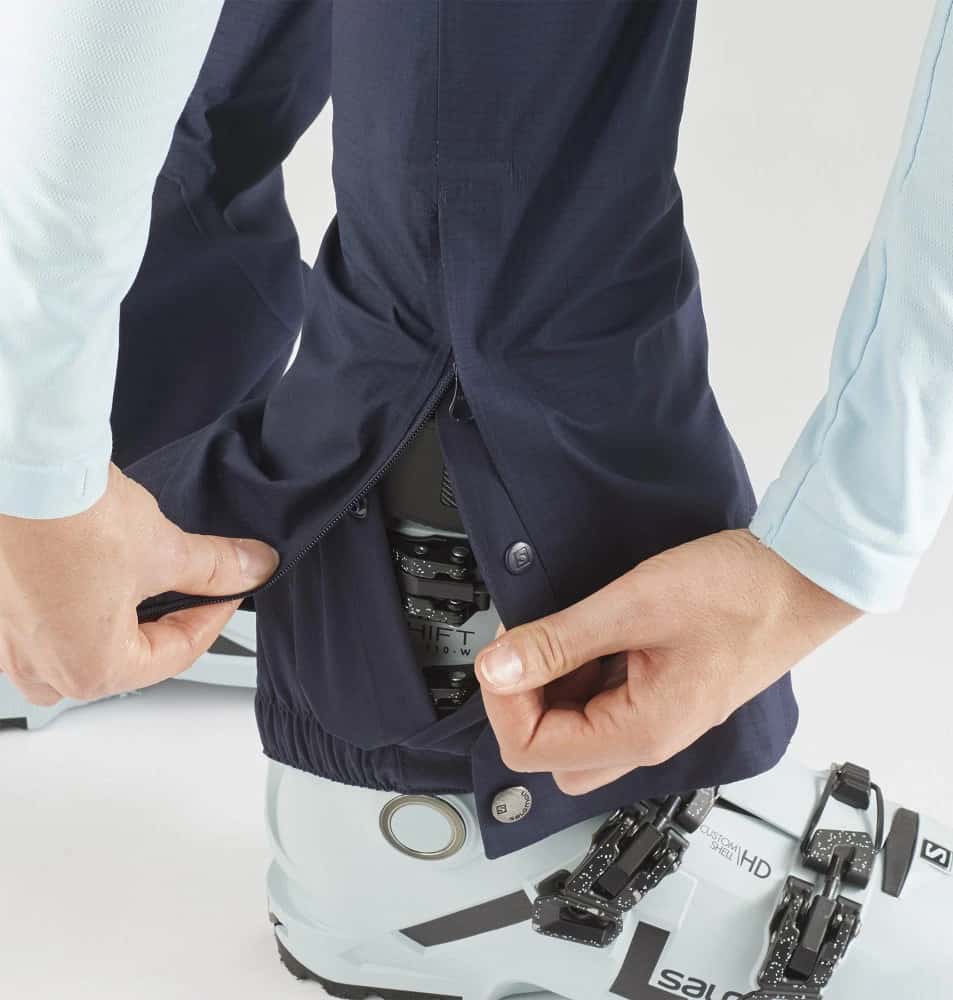 OUTPEAK WARM
The OUTPEAK WARM pants for women are created to keep you warm and dry in winter. You'll be ready to explore the mountain with the four-way stretch and technical qualities, like zipped side openings at the bottom for ski-touring boots.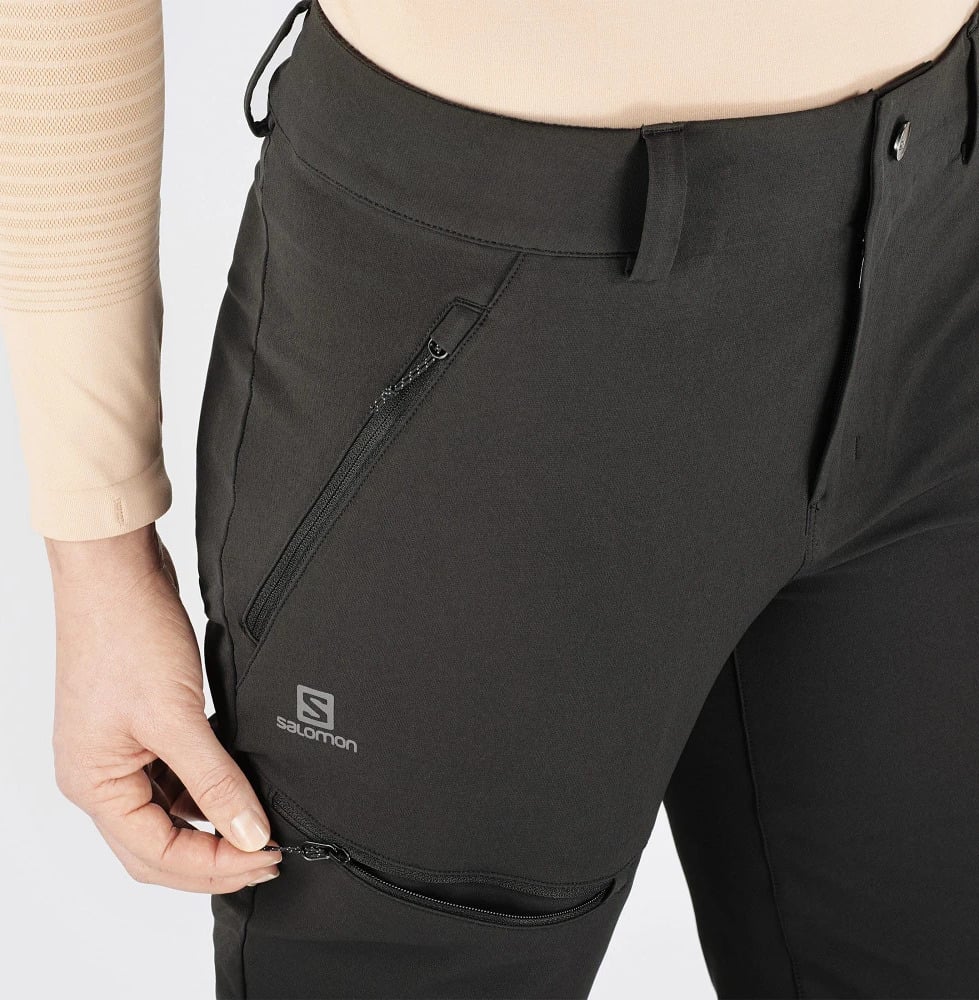 The pants have an active fit weighing 360 g made from 92% Polyamide and 8% Elastane. They are water repellant and windproof with a regular bottom length.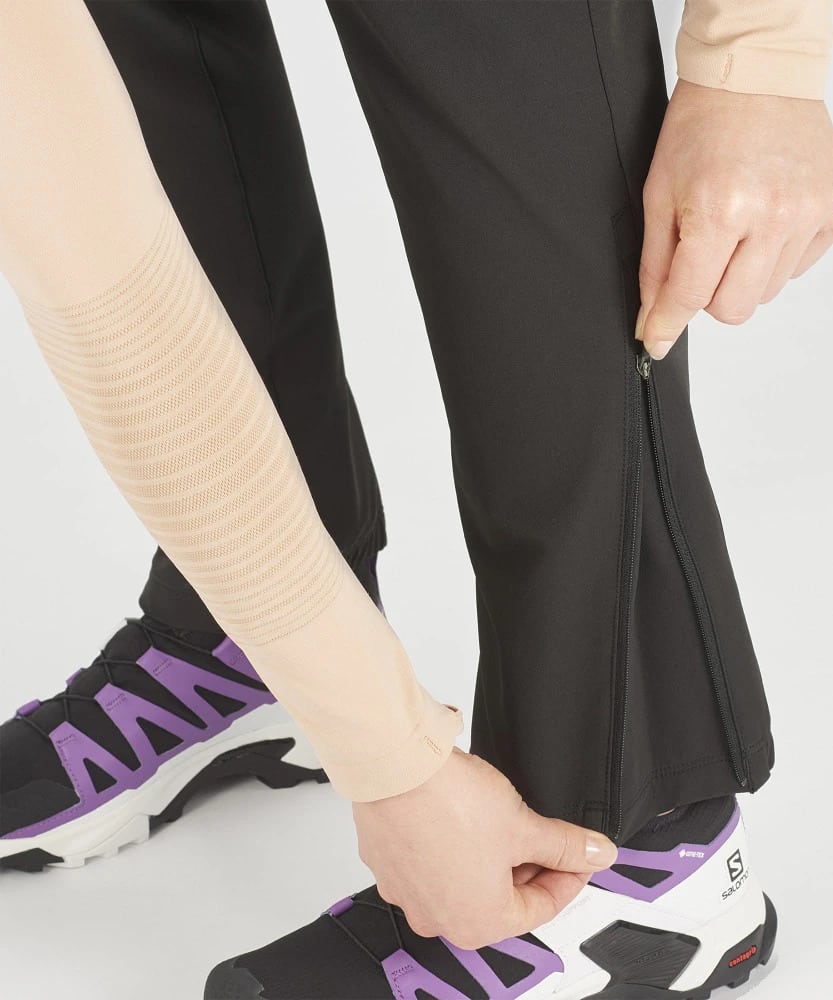 WAYFARER STRAIGHT WARM Women's Pants
The WAYFARER STRAIGHT WARM Women's Pants look like city pants but function like mountain pants. They move seamlessly between a morning hike in cold or wet weather to an afternoon roaming through town. Their straight fit doesn't seem highly technical, and they come in definite leg lengths (short, medium, long).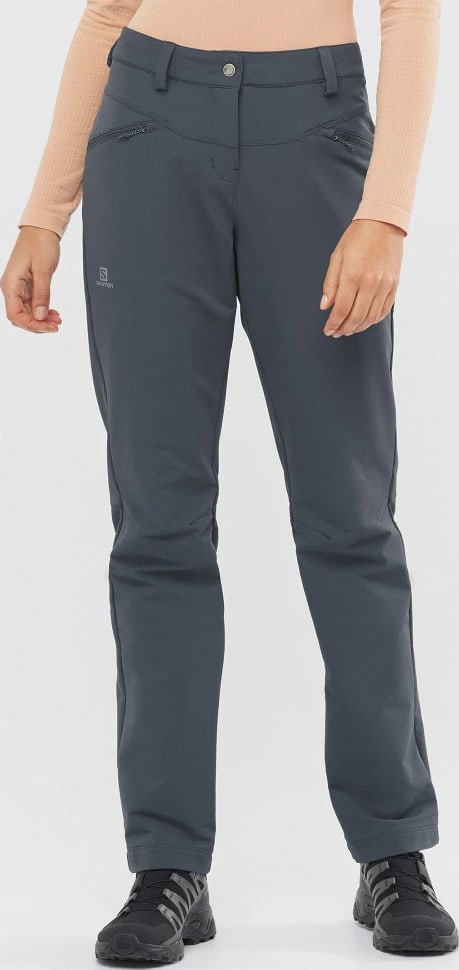 The softshell material with DWR treatment keeps out cold and moderate weather, while the brushed interior adds a touch of comfortable warmth. The pants are made from 92% Polyamide and 8% Elastane, weighing 332 g.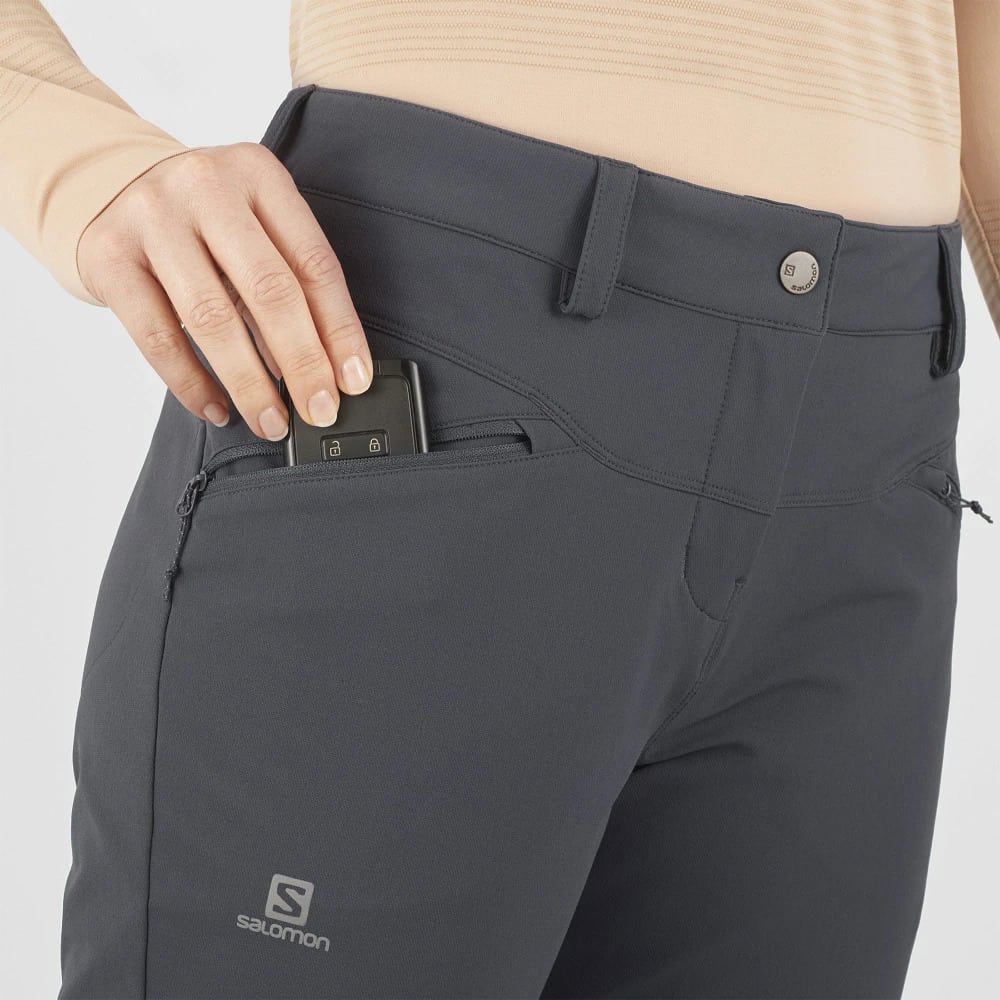 OUTRACK Women's Pants
The OUTBACK Women's Pants are the pants for you if you are looking for comfortable but durable outdoor pants. These pants are meant to last with a resistant stretch weave covered in a durable water-repellent finish (PFOA-free). The resistant weave is slightly stretchy, water-repellent, and easy to wear.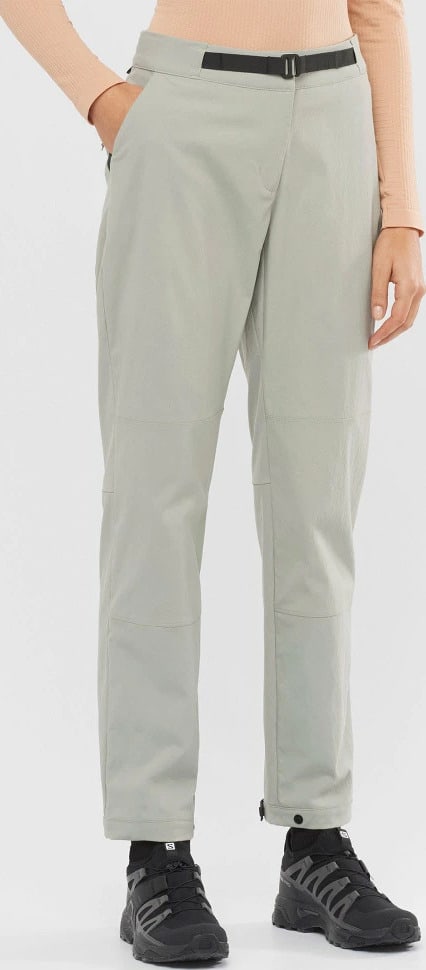 These pants adapt to any kind of activity with their strategic pockets, an adjustable waist, and fold-up hems. Salomon also packed these pants with plenty of features like an adjustable waist and fold-up hems to make the pants more versatile. They are made from 98% Polyamide and 2% Elastane and have 74 cm inseam and water repellent treatment.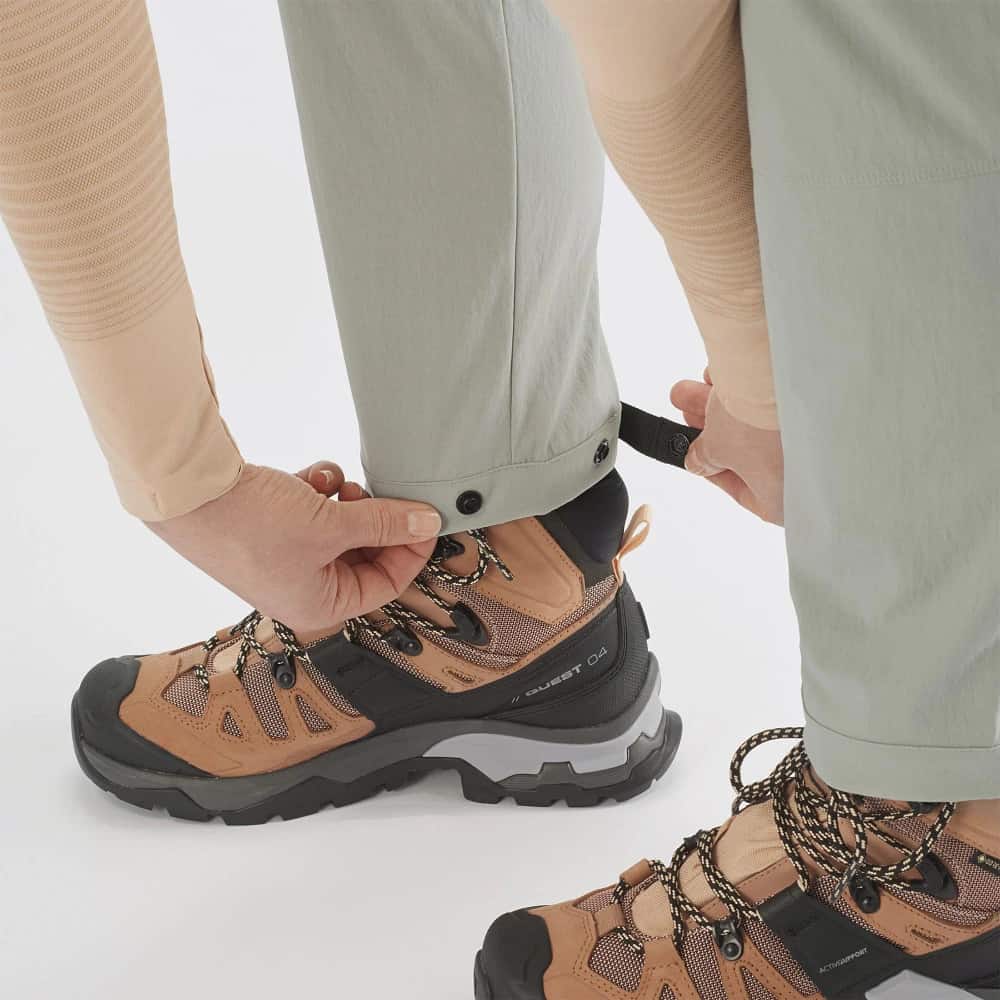 Women's Sports Pants – In Summary
That's our close-up look at Women's Sports Pants.
Salomon creates gear and clothing that allow you to play, progress, and connect with nature. From skiing to snowboarding and hiking, Salomon has the proper outfit for you so you can enjoy outdoor activities with nothing holding you back. Women's Sports Pants from Salomon offer you functionality, versatility, wind protection, and the warmth you need when playing outdoors. They are also lightweight, stretchy, breathable, comfortable, and adapt to any activity.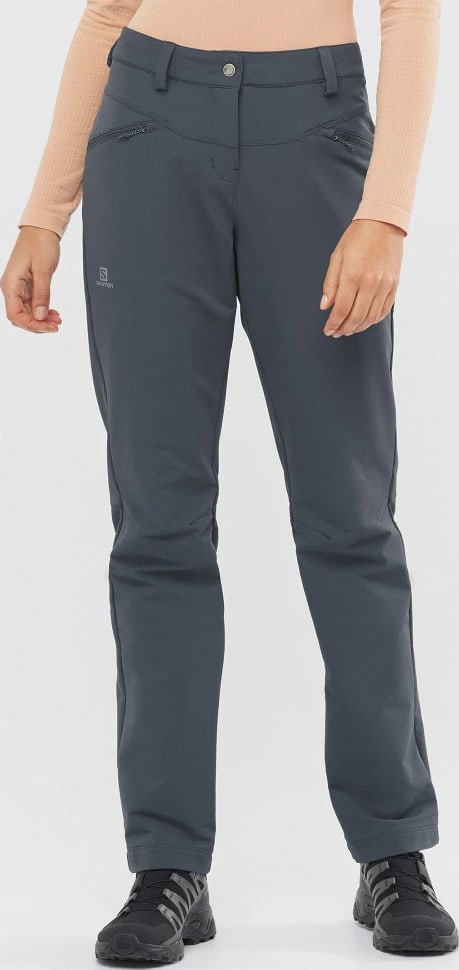 Photo Credits
Product photos on this page are property of Salomon.
This website is not affiliated or associated with CrossFit, Inc. CrossFit is a registered trademark of CrossFit, Inc.

Affiliate Disclaimer
We are an affiliate of Salomon and others that sell this training gear. If you buy clothing or other training gear after clicking the links in this article, we receive a small commission at no extra cost to you. This helps us to bring you in-depth information and content on these great training products.